A rare hailstorm hit normally sunny Southern California on Wednesday, as residents flocked to social media to post pictures of driveways, lawns and roofs blanketed in white nickel-size ice chunks.
The National Weather Service reported 1.57 inches of rain was recorded for the day at the Compton Creek rain gauge, while intense pockets of thunderstorms peppered the Southland. Freeways and roads were clogged even more than usual during rush hour, as Interstate 710 and State Route 91 were closed after several feet of water flooded lanes.
"They happen occasionally," said Eric Boldt, an NWS meteorologist, explaining the region's hailstorm. "In general, most of the hailstones were around nickel-size."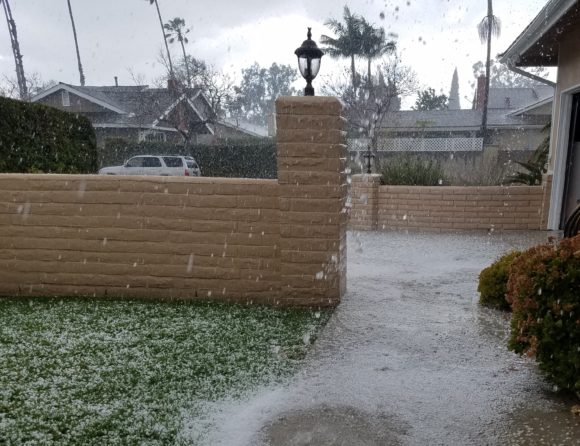 No damages were immediately reported.
Boldt said Southern California experienced a low-pressure system as a cold front moved by to the east producing the unstable weather.
"When you have a real cold area up above in the higher atmosphere, that can cause the updrafts from a thunderstorm to carry liquid up into the icy part of the storm and cause the hail," he said.
Expect Thursday to be showery with isolated thunderstorms and hail possible, according to the NWS.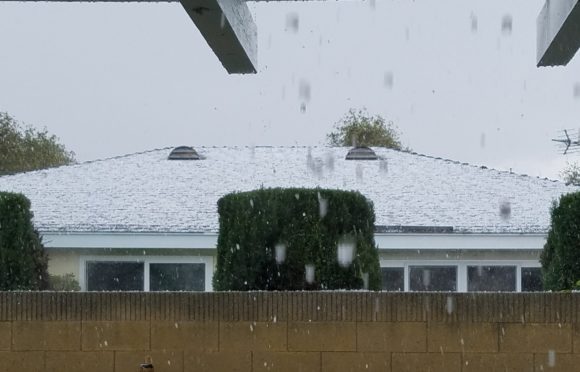 "Not quite as unstable as what we saw yesterday," Boldt said. "We are expecting things to clear out tonight and be fairly sunny on Friday. We do have another chance of rain coming in Tuesday night into Wednesday."
However, he noted that the chance of precipitation stands at only 30 percent.
West Coast States like California, Oregon and Washington historically don't see catastrophic levels of hail claims, but the threat remains with spring storm season 2019 right around the corner, according to information that State Farm released just prior to the deluge.
In 2018, West coast states combined for roughly 670 State Farm claims resulting in over $4 million in hail damages, while California ranked 38th of the 50 states overall in hail claims, according to State Farm.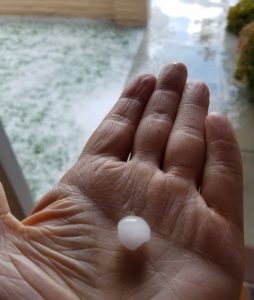 State Farm reported it paid more than $2.7 billion for more than 280,000 auto and homeowners insurance hail damage claims last year.
State Farm's list of top states for hail losses are:
Colorado $598 million
Texas $437 million
Illinois $329 million
Minnesota $170 million
Nebraska $84 million
Those figures are for homeowners and auto combined.
Was this article valuable?
Here are more articles you may enjoy.