Honolulu, Hawaii-based Island Insurance Company, Ltd. has named Tyler Tokioka chairman of the board.
He succeeds Colbert Matsumoto, who will remain a member of the company's Board of Directors.
Tokioka first joined Island Insurance in 1999 and has held various leadership roles including president of the charitable Island Insurance Foundation.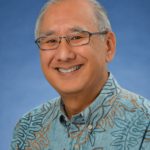 Island Insurance offers property/casualty insurance.
Was this article valuable?
Here are more articles you may enjoy.