California Insurance Commissioner Ricardo Lara on Tuesday issued a notice requiring insurance companies and other California Department of Insurance licensees to comply with their obligations to fairly investigate all business interruption claims caused by COVID-19.
The notice follows numerous complaints from businesses, public officials, and other stakeholders of certain insurance representatives attempting to dissuade business policyholders affected by COVID-19 from filing a notice of claim under business interruption insurance coverage or refusing to open and investigate these claims upon receipt of a notice of claim, according to the CDI.
"I want to be absolutely clear that insurance companies need to fairly investigate all business interruption claims as they would during any disaster," Lara said in a statement. "Policyholders deserve all the services, coverage, and benefits they are due under their policy."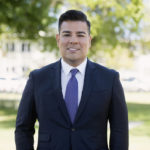 Lara on Monday ordered insurance companies to return insurance premiums to consumers and businesses and provide financial relief during the COVID-19 emergency.
The notice issued on Tuesday requires insurance companies and other licensees to:
Comply with their contractual, statutory, regulatory, and other legal obligations with all California insurance claims, including business interruption insurance claims, event cancellation claims, and other related claims filed by California businesses.
Acknowledge the notice of claim immediately.
Provide the policyholder with the necessary forms, instructions, and reasonable assistance, including specifying the information the policyholder must provide in connection with the proof of claim and begin any necessary investigation of the claim.
Accept or deny the claim, in whole or in part, immediately, but in no event more than 40 days after receipt of the proof of claim. The amount of the claim accepted or denied by the insurer must be clearly documented in the claim file unless the claim has been denied in its entirety.
Business interruption insurance is an optional coverage that may be purchased as part of a comprehensive multi-peril commercial policy, business owners' policy, or on a stand-alone basis. Many small and large California businesses purchase business interruption insurance to protect against the loss of income and other losses caused by an interruption to the normal operations of the business.
Litigation has been building against insurers over coronavirus business interruption.
President Donald Trump commented on business-interruption claims last week, stating that unless the policy excludes pandemics, insurers should pay.
Related:
Was this article valuable?
Here are more articles you may enjoy.