Editor's note: This part of a series of profiles on cannabis brokers, in which Insurance Journal explores why and how these folks got into the business, the ups and downs of insuring cannabis, as well as a few tips for those interested in a little professional development.
Insurance flows through the blood in Jeffrey Samuels' veins, but it's cannabis that's been on top of his mind for the past few years.
Samuels is vice president in the cannabis practice at Embroker. He followed his father's footsteps into insurance over eight years ago, and along the way he helped found HillviewMed, a medical marijuana grower.
He is a long-time member of the National Cannabis Industry Association's risk management and insurance committee, he serves as an advisor to the American Israel Cannabis Association and he's a mentor for Greenhouse Ventures LLC, a business accelerator specific to ancillary startups in the cannabis industry.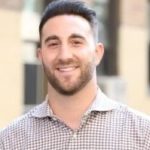 Samuels spoke with Insurance Journal about his experience as a cannabis broker.
Insurance Journal: Why did you get in the cannabis and insurance space?
Samuels: Insurance has been a family business, which I observed from afar since my earliest memories of my father. As I entered the workforce in 2009 technology businesses began to evolve which caught my interest. I spent my first five years post-college working in SaaS, adtech, and mobile commerce which opened my eyes to the world of high growth, venture funded businesses. When I was ready to make the jump into the insurance industry, insurtech became popularized as the future of the aging business.
Coincidentally that same year New York had just passed their Compassionate Care Act ushering in medical marijuana into the state.
I became enthralled with the science, advocacy and community building in the early days of New York City's cannabis scene. The people, the addressable market, and the endless opportunities drove me to double down and make the long-term commitment to become an expert in the space.
IJ: Has this been a good financial decision so far?
Samuels: Staying focused on the cannabis vertical has been one of the best career decisions of my life. I've always had the attitude of challenging the status quo and felt like I shared many of the same ideals that the early cannabis entrepreneurs help in high regard.
At first from a production standpoint it was extremely difficult to place business which directly impacted me financially. The longer I stuck with it and the more I was educated on the industry as a whole, the easier the placements got.
As my network grew and continues to expand, six years of relationships and hard work is paying off. This sector has a ways to go and I suspect many producers would be turned away if they were to switch focus from a more mature market assuming they were going to immediately "crush it" in cannabis. Long-term I do believe the upside is endless and this sector is exactly where I want to be.
IJ: What's the hardest thing about the cannabis industry to deal with?
Samuels: One of the hardest things to deal with in the cannabis industry is also one of the things I love the most about the business: the wide spectrum of personalities you will interact with on a day to day.
Our team at Embroker services some of the largest MSO's in the world along with brand new mom and pop startups. Priding myself and team on offering white-gloved service to compliment our software platform, my team could spend more time than necessary on educating new entrepreneurs for very small premiums.
Part of my commitment to the space has been to never turn away an individual who needs help as long as they hold the same level of respect for our team's work. Long-term many of these brand new entrepreneurs who appear to be tiny on paper become the whale customer you want to keep. There is nothing that makes me happier than watching my clients' journey from idea to IPO – or however they measure success.
IJ: What insurance product is the most difficult to obtain for your cannabis industry clients? Why?
Samuels: As the cannabis industry ages, I would not say products are difficult to obtain – my comment is always is the coverage is appropriate, dense, and valuable to the client's business. Some sell CBD gummies near me, while others focus more on CBD capsules. It's a diverse range of businesses.
One area in particular I think could use improved products is around IP/and patent coverage, which has become popularized in the tech landscape. There has been consistent debates around what is patentable and defensible in the cannabis industry. I think pricing and federal status adds to the complexity here.
IJ: What two or three tips do you have for brokers entering the business of insuring cannabis?
Samuels: Do not just dip your toe in, cannonball in the deep end or don't get in the pool.
Stay focused on industry headlines and educated on breaking news. Daily.
Be an advocate. Profiting off the industry without having the full picture of all of the issues will lead to a bunch of lost deals. If you want to service the industry do it for the right reasons and commit yourself to the long term growth of cannabis.
Was this article valuable?
Here are more articles you may enjoy.