The Liberty Company Insurance Brokers Inc. in Woodland Hills, Calif., offered the perfect Hollywood ending for founder Bill Johnson.
Johnson started the brokerage fresh out of college in 1987, then took a break to get into the film industry with his film company Inferno Distribution, which produced films like The Grey with Liam Neeson, Just friends with Ryan Reynolds and Killing Them Softly with Brad Pitt.
Then in 2017, he took another break to spend a year off with his family, and when he came back, he decided that what he wanted to do was create a company culture – complete with a mission statement and core values.
It evidently worked well for Johnson, and for his employees.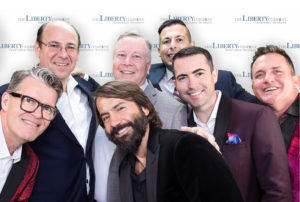 The firm was named Insurance Journal's Best Agency to Work For in the West region. Liberty Company Insurance Brokers earned the Silver Award. The nomination process has employees rank the firm in several categories in online forms and also comment on just why theirs is the best agency to work for.
Among the reasons employees nominating the firm called it was for its growth, it's doing well financially, the leaders care employees, and it was lauded for adept handling of the work-from-home pandemic situation.
"They truly care about the health and wellness of each employee and continue to work towards better understanding and communication," wrote one employee. "Our opinions and ideas matter. Even though we are fast growing, we feel like a family and celebrate everyone's success and all help our teammates when they are having challenges."

Another employee, who joined the ranks remotely, noted that the management team is keen on technology and keeps collaboration open with productive meetings to keep employees informed, while department managers have maintained a "fun workplace" with happy hours and off-hours meet-ups.
"I've never met anyone in person, yet I feel more connected to my teammates than I ever did working in an office of 25 people right next to me," the employee wrote. "Liberty fosters creativity, advancement, and education. They are consistent in recognizing their employees' talents and building on them. I've never before felt so recognized and significant in any organization as I do here."
Another called out the firm for its actions right after the pandemic, which led to drastic changes in the workforce nationwide. The firm's leadership worked to ensure that everyone was taken care of first, and that employees could comfortably continue working.
"Management immediately arranged social meet n greets via zoom for all of us to continue socializing, and arranged a virtual concert and happy hour for everyone to blow off some steam," the employee wrote. "Additionally, my manager made arrangements for virtual workout classes twice a week, sponsored by the company. My mind and my body were being cared for by the company that I'm devoted to work for."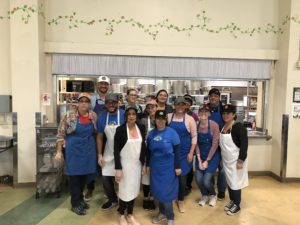 After working for a time in the movie industry, Johnson said he and his and his wife and two children decided to take a trip around the world as a family, and when he returned, he decided he wanted to build a culture at Liberty Company Insurance Brokers, starting with a new mission statement and a fresh set of core values.
Johnson says credit for positive the employee mindset at the firm should go to that mission statement, "Promoting peace of mind with great care," and its core values – integrity, excellence, caring, kindness, fairness, team, good feelings and fun.
"We're just very intentional about the culture we're creating here," Johnson said. "And the employees have really embraced it."
Was this article valuable?
Here are more articles you may enjoy.