Ever heard of a gram shop law? It's a thing, and if you're an insurance broker in Michigan focused on the cannabis space, then you and your clients are well aware of the term.
The law, signed by Gov. Gretchen Whitmer over the summer, is similar to long-established dram shop laws for businesses that serve or sell liquor.
The law certainly stands out, but it's just one of many interesting regulations in states around the country that make life quite interesting for insurance professionals and their cannabis clients.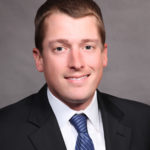 In our latest Insuring Cannabis podcast, we spoke to Erich Schutz and Lee Woodruff with Jencap Specialty Insurance Services, and Chris Martin with Veracity Insurance Solutions, about some far-out state regulations and how they impact insurance professionals.
Following are takeaways from that conversation.
Schutz, who described "a potpourri landscape of regulations" in legal states, said some states have very few regulations and those they have may be considered fairly liberal, while others have regulatory structures that some may feel are quite burdensome.
Massachusetts, where he's headquartered, is one of the more immature markets with more and tougher regulations.
"Massachusetts, for example, requires general liability and product liability insurance with a deductible no higher than $5,000, or, a quarter million dollars needs to be put in an escrow account, which is an interesting nuance because I'd never seen anybody put it in an escrow and I don't think that's a good thing for the industry," he said. "It's much better to have the liability coverage."
On the other hand there's nearby Rhode Island, a medical only state, where there is no product liability requirement, he added.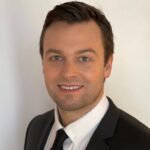 Woodruff, who is vice president of business development in the Jencap's Midwest Region, explained the gram shop law, something he's been doing a lot lately.
"So the gram shop law it's essentially requirement for any kind of retailer or consumption lounge in the state of Michigan that they have to carry $50,000 in liability cover that would protect if they were to serve somebody who was visibly intoxicated, or if it was serving somebody under the age of 21, if they were to cause injury deaths any property damage to another person it's providing liability coverage for that third party," Woodruff said. "So it's very similar to what you see on the liquor liability laws which vary by state, but essentially it's an intoxication liability for marijuana."
An interesting aspect of the gram shop law is the newly required coverage must be provided by an admitted carrier in the state of Michigan.
Since there are only a few admitted carriers writing in the cannabis space, so this makes the already difficult task of getting coverage even more difficult for cannabis insurance buyers who need to have gram shop insurance, according to Woodruff.
The stipulation, he said, is "really limiting us even further on carriers that are able to offer this coverage."
Chris Martin, a broker with Veracity Insurance Solutions, specializes in the CBD/hemp business and works in all 50 states, but he's spent a great deal of his time doing a bit of a Texas two-step with his clients there.
The Texas Department of State Health Services in October declared Delta 8 a Schedule 1 Controlled Substance, essentially making it illegal in Texas. Then a judge in Travis County on Nov. 8 sided with companies selling Delta-8 THC who argued they weren't warned that the state planned to ban the product.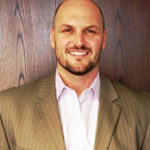 Martin, who spoke on the podcast before the injunction was granted, had been advising his clients who sell D-8 to err on the side of caution because of exclusions in most policies about illegal activities.
"The clients that I work with, we've told them to not sell the product because it's not covered," Martin said. "We need to get the legislation figured out hundred percent because of this exclusion in the policy says, if it's against the state or federal law, there's no coverage."
This entire space Martin deals in, which includes insuring vaping products, another controversial area of the cannabis industry, was already quite difficult as it is.
"The whole vape space, in general, is incredibly tough to ensure whether it's nicotine, whether it's CBD, whether it's marijuana, cannabis, THC," he said. "It's just, there's very few carriers who even want to touch it. And then the ones that do have a lot of policy exclusions due to health-related bodily injury claims, where they're just not going to step in and cover cancer or asthma, or your baby got sick. They're just out based on the forms. So, you're already working against high exclusionary type policy forms. And then now you're selling a product that's technically illegal in your state. That's a tough place to be."
Related:
Topics Legislation Cannabis
Was this article valuable?
Here are more articles you may enjoy.