App Shakeup
"Los Angeles leads the nation in earthquake resilience and ShakeAlertLA showed how we can harness technology to provide critical warning before an earthquake hits."
— Los Angeles Mayor Eric Garcetti hailed the city's earthquake alert app, which was retired on Dec. 31 in favor of the statewide MyShake app.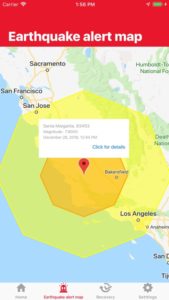 ---
Once-in-a-Decade Impact
"It seems like at least once a decade, you're going to get something that has a major impact on the transportation network."
— New Jersey Transit President and CEO Kevin Corbett said regarding the lengthy recovery process for the tri-state region's transportation systems after Superstorm Sandy hit eight years ago. Some projects lack needed federal funds, while others had money available but were delayed by internal conflicts and inefficiency. Billions of dollars in projects to protect transit infrastructure from future flooding remain unfinished, as transit agencies face the parallel challenge of continuing to operate amid gaping budget holes caused by the pandemic.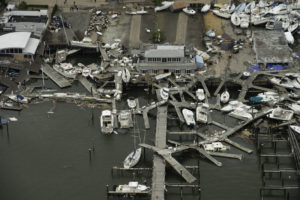 ---
Insurer of First Resort
"Over the past 18 months, Citizens has become the insurer of first resort. This is not its statutory mission and we must take steps immediately to reverse this trend and protect Floridians who are ultimately on the hook if Citizens is unable to pay claims."
— Florida's Citizens Property Insurance Corp. Chairman Carlos Beruff on the continued growth of the insurer's policy count thanks to the state's strained private insurance market. Beruff made his comments at the Citizens' December board of governors meeting. The board opted to delay final action on its proposed 2021 rates and instead directed Citizens' staff to work with the state regulator on how Citizens can bring its rates, which are capped by a statutorily mandated glide path of 10% a year, more in line with the private market.
---
Slow Hurricane Recovery
"Adjusters are being changed on a regular basis. Some people are going through four, five, and six adjusters. They lose track" of the information they've provided and received.
— Lake Charles Sen. Mark Abraham, a Republican, one of the many lawmakers who criticized the insurance industry's handling of claims from Hurricanes Laura and Delta, describing slow responses, low-balled damage estimates and drones — instead of people — used to assess destruction during a Dec. 16 meeting of the Louisiana House and Senate insurance committees. Lawmakers said people are struggling to rebuild and that insurance companies are making recovery harder. Among the problems cited in the hearing involved high turnover and inexperience of insurance adjusters.
---
Can't Win for Losing
"They can end up losing even if they win a lawsuit."
— David Clough, Maine director for the National Federation of Independent Businesses, refers to a planned lawsuit against a Maine venue that hosted what became a COVID-19 "superspreader" wedding reception. Clough said costly litigation related to COVID-19 can bankrupt small businesses that don't have deep pockets. Hundreds of negligence lawsuits have been filed across the country, with mom-and-pops most fearing the prospect of litigation that could put them under.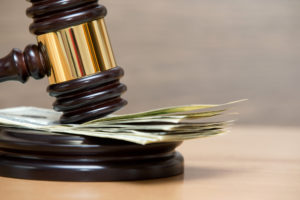 ---
A Big Deal
"This is a big deal. … The potential liability could be in the hundreds of millions of dollars depending upon how many people are included."
— Anthony Schutz, an associate law professor at the University of Nebraska, comments on the ruling requring the federal government to pay some landowners along the lower Missouri River for flooding damage caused by changes the Army Corps of Engineers made to the river to protect endangered species. The ruling affects land along the river from Sioux City, Iowa, to St. Louis, Mo.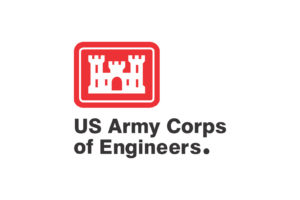 Was this article valuable?
Here are more articles you may enjoy.
From This Issue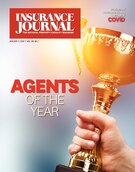 IJ's Agents of the Year; 2021 Agents & Brokers Meetings / Conventions Directory; Market: Employment Practices Liability