When tectonic plates shift, we all know about it. Typically, it's immediate. Tidal waves, earthquakes and tsunamis usually come to mind. Most of the time those events come without warning.
However, there are tectonic shifts in business that we do see coming. And it's how we respond that will shape the future of our companies. One major shift changing the insurance industry today is that of accepting electronic payments.
Were there foretelling tremors of this shift? Actually, there have been many.
Paper checks have been on a steady 6 percent yearly average decline since 1999, which happened to be the dawning of online banking and bill paying adoption. In 2000, paper checks were the payment preferred by 86 percent of consumers, according to the Federal Reserve Payments Study. By 2006, paper checks had dropped to 34 percent as the preferred method of payment. By 2014, only 3 percent said they preferred to use paper checks.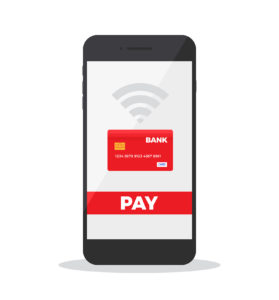 Another tremor occurred in 2013 when the Treasury Department stopped sending paper checks for Social Security recipients. Since then the use of debit cards, echecks and credit cards has risen in popularity.
Coming Trends
Demand for e-payments will continue to swell. We'll see more demand from insureds and agents wanting to use echecks and credit cards over the next coming years than ever before. They're easier to track online and more convenient. To go along with that, credit cards offer the payer the opportunity to finance payments over a timeline of their choice.
Take landscapers for example. Cash flow slows in the winter months and picks up in the spring. If they have a renewal during that period, a credit card will give them some float until cash flow picks back up.
Mobility will untether payers from an office or computer. A payment processor offers insurance agents and brokers the ability to send out their statements or invoices with a payment page link attached. The link is mobile compatible (iOS and Android), so collecting a payment can be instantaneous.
According to Pew Research, seven-in-10 adults in the United States own a smartphone. Seventy-two percent of all mobile payments are from Millennials and Gen Xers. Arguably they will be the new leaders of our industry very soon.
The Baby Boomers also have adopted mobile payments — 21 percent of Boomers have made mobile payments. That compares with 43 percent and 38 percent of Millennials and Gen Xers, respectively.
Integration of payments into software platforms will be the new standard. Controllers and accounting teams will love knowing that when a payment is made that information will port back into their system and update the account in real time. Software management platforms will be forced to respond to this. Today, a few have this feature included.
Insurance distribution businesses like retail agencies, brokerages and managing general agencies would be wise to incorporate electronic payments into their corporate strategies. Otherwise, the next shift felt will be the impact to their firm's bottom line.
To help eliminate any future surprises, there are questions that should be asked when researching e-payment processors, such as:
What's the onboarding process like?
Are payment card industry (PCI) documents required?
Are financials or credit checks required?
How long does it take?
What are the setup and monthly fees?
Is there a contract to sign?
Is there a cancellation fee?
How does our accounting team track and reconcile payments?
Do you accept automatic clearinghouse (ACH) payments and credit cards? If so, do you accept American Express? If so, is there an extra expense to us if a cardholder uses one?
Are you integrated into any of the insurance management systems?
Topics Agencies
Was this article valuable?
Here are more articles you may enjoy.
From This Issue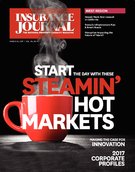 Hot New Markets; Agency Technology; Corporate Profiles – Spring Edition