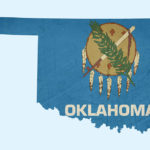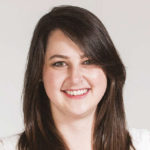 International Travel, Developing Strategies Among Her Favorite Things
If she weren't an insurance agent, Cassie Scism might be involved in strategic planning or work in a business development role. "I love developing strategies and finding new ways to help things succeed!" she says.
The young agent finds people often are uncertain how to react when they learn what she does for a living. While some do ask questions about her work and how she finds creative ways to help clients with their insurance needs, others simply change the subject.
I love developing strategies and finding new ways to help things succeed!
"It's not a typical job for people my age, and I don't think I fit the stereotypes," says Scism, an account executive at Thrive Insurance in Oklahoma City.
Scism makes a point to keep her professional and personal lives separate. "In order to be most productive, I have to have down time and be able to turn it 'off.'"
Reading, watching television and playing with her dog are some things she likes to do outside of work, but when the opportunity arises, international travel is what Scism really loves.
"I also volunteer with international students at a local university, a cultural non-profit, and with college students at my church," Scism wrote in an email to Insurance Journal.
Recalling a situation at work that she wishes might have gone differently, Scism said while researching new markets for one of her agency's target segments, she "mystery shopped a competitor. It was only after hanging up the phone that I realized I called from my work line, rather than my personal phone!"
Like many agents, Scism would like to see improvements in her agency's computer-based management system. "Management systems should have a cleaner interface, more metrics and more flexibility. I've used several management systems, and I feel like they all require a lot of work to get a simple answer."
If she could paint her office any color? "Probably a light gray and/or soft blue. The colors feel calming and fresh!"
Was this article valuable?
Here are more articles you may enjoy.
From This Issue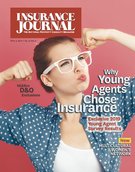 The Young Agents Issue – with Survey Results; Markets: Directors & Officers Liability