Last month's column began a three-part series on legal and contractual principles that can be used to resolve most coverage and claim disputes without litigation. Just as you do not have to be an attorney to resolve a contract dispute, you do not have to be an attorney to employ lawyerly principles of contract resolution.
Last month's column was devoted largely to the principle of semantic ambiguity, focusing on the legal doctrines of noscitur a sociis and ejusdem generis. And, while ambiguity may be the mother of all policyholder coverage arguments, there are well over a dozen other principles that can be used to resolve disputes, often in support of ambiguity allegations.
Policy Language Intent
When a court interprets the meaning of insurance policy terms, it often attempts to ascertain the intent of the policy language. However, if that intent is not clearly and unambiguously expressed, that intent will often not be upheld if disadvantageous to the insured.
For example, a construction trailer was modified to house a scale model of a manufacturer's production line. The plan was for two employees to transport the trailer to trade shows across the country on a regular basis. However, the reality was that, in the past year, the trailer had only been away from the premises on one occasion for two to three days. While at the premises, it was vandalized to the tune of $12,362.62.
The adjuster denied the claim under the property policy's Property Not Covered provision which excluded vehicles that (1) are licensed for use on public roads, or (2) are operated principally away from the described premises. The agent was able to get the denial reversed by focusing on the word "are."
In particular, the trailer was legally supposed to be licensed…but it wasn't. The exclusionary language did not apply because it said it applied to vehicles that "are" licensed and not to vehicles that "are, or are required by law to be, licensed."
If that was the intent of the insurance contract drafter, it was not clearly expressed in the policy language. So, the claim was paid and the insurer has the option of clarifying the policy language to comport with the "required by law to be" language found in similar policies.
Reasonable Expectations
Sometimes an insured's reasonable expectations for coverage may override the express language of a policy. For example, in American Standard Ins. Co. v. Allstate Ins. Co., 210 Ill. App. 3d 443, 155 Ill. Dec. 162, 569 N.E.2d 162, (App. Ct. 1st Dist.,1991), a motorcycle passenger was killed and the claim was denied under an auto policy that excluded the use of vehicles with less than four wheels.
However, the policy jacket had included an illustration of a man and a woman on a motorcycle, creating an expectation of coverage, despite the clear language to the contrary in the policy. Keep in mind, though, that the key word in this principle is "reasonable." The insured's expectation must be objectively reasonable under the facts and circumstances of the case.
Parol and Extrinsic Evidence
Under the parol evidence rule, the language within the four corners of the insurance contract usually governs, but when ambiguity is demonstrated, certain extrinsic evidence may be introduced to establish the meaning of such language. This may include internal documents or communications, authoritative interpretive sources, or even the drafting history of policy forms.
To illustrate, in its 1991 countrywide homeowners program filing, Insurance Services Office (ISO) explained a form language change: "This change is being made to avoid having the Special Coverage forms provide lesser coverage than what is provided under a Named Perils form." On many occasions, I've used this filing memorandum excerpt to get claims paid that were excluded by open perils forms but would have been covered by named perils forms.
Illusory Coverage
When my residence was hit by a tornado in 2013, I had 19 trees downed and needed to hire a tree service for the job. Of course, I asked each bidder for proof of insurance. One of the bids I got was from a recent startup whose liability insurance was provided by an E&S carrier under a 2004 ISO CGL policy. Nothing wrong with that, but many of the 42 endorsements attached to the policy were problematic, especially the one entitled "Exclusion – All Hazards in Connection with Ongoing Operations and Your Work." In other words, they had no coverage for ongoing or completed operations.
Similarly, the late Don Malecki, CPCU wrote an article about a roofing contractor whose CGL policy excluded…roofing operations. Are such policies illusory in coverage? I would argue that they are since they really do not cover any activities the business exists to perform other than those that take place on its premises. However, many courts will not uphold arguments that coverage is illusory unless there is virtually no coverage of any kind.
So, the value of this principle in litigation might be limited. However, keep in mind that we are attempting to resolve claim disputes without litigation and it's possible that an appeal to the insurer could be successful on the basis that the coverage provided was illusory. In any case, this situation illustrates the importance of prevention of coverage gaps by properly vetting policy deliverables.
Public Policy
Sometimes a governing authority will not uphold policy language because it violates public policy. This principle rarely works for the policyholder, however, unless a regulator gets involved or the claim is litigated.
Reformation and Rescission
If it can be demonstrated that, for example, the failure to insure a structure was a mutual mistake, the policy can be reformed to include coverage. On some occasions (e.g., a "scrivener's error"), even unilateral mistakes may yield to reformation or rescission.
Substantial Performance
A property policy required that a proof of loss be filed within 60 days. The insured submitted the loss report 61 days after the loss. The initial denial was rescinded based on the premise that the performance of the insured was "close enough." This is not uncommon at all following catastrophic or widespread losses where it may not be feasible for an insured to file a report within the time frame that might be ample most of the time.
Next month, we'll explore nine other legal and contractual resolution principles before wrapping up this 12-part series of articles with Step 4 of the claim resolution process, Pleading Your Case, the following month. Until next time, don't forget to RTFP!
Was this article valuable?
Here are more articles you may enjoy.
From This Issue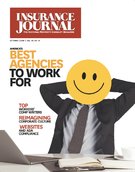 Best Insurance Agencies to Work For; Top Workers' Comp Writers; Markets: Restaurants & Bars