As the cannabis industry fights for legitimacy across the United States, California is working to maintain its leadership in the niche.
In February, the state issued the first-ever surety bond program specifically for the cannabis industry in the nation.
Let's take a look at why surety bonds and the cannabis industry work well together, and how cannabis bonds work.
The Problem in Focus
The cannabis industry — especially as it relates to medical marijuana — has become less taboo in American urban centers.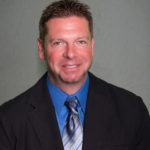 However, federal drug policy and cultural attitudes still stigmatize the industry. Northward in Canada, progressive policies have offered our neighbors a considerable competitive advantage, and American cannabis growers want to even the playing field.
The California Department of Insurance approved a new surety bond for the state's cannabis industry in February, which could help growers do just that. Cannabis is not an easy crop to grow, and surety bonds give growers and others a way to ensure that they are complying with the relevant laws in place to govern the industry.
For example, if a crop becomes contaminated with mold, laws prohibit a grower to simply throw the product out. A cannabis surety bond would allow that cannabis business to cover their costs for proper disposal.
California Insurance Commissioner Dave Jones appears to be approaching this issue as he and his department would any other: they are working to ensure that cannabis businesses have the insurance coverage they need — just as any other businesses in the state of California would. The industry is legal, so it should also be insured.
How California Cannabis Regulations Work
The state of issues six different cannabis licenses and each requires a $5,000 surety bond:
California Cannabis Cultivation License (allows the holder to cure, dry, grade, grow, harvest, plant, and trim cannabis)
California Cannabis Distributor License (allows the holder to transport cannabis goods only between licensed cultivators, manufacturers, and distributors)
California Cannabis Manufacturer License (allows holders to compound, prepare, produce, and propagate cannabis or cannabis products via extraction methods, chemical synthesis, or a combination both)
California Cannabis Microbusiness License (allows holders to cultivate, distribute, manufacture, and retail; cultivation must stay within less than 10,000 square feet and Level 1 manufacturing, Type 6 only)
California Cannabis Retailer License (allows holders to sell cannabis goods to customers via delivery or at their premises)
California Cannabis Testing Laboratory License (allows the holder to offer or perform tests of cannabis or cannabis products)
Except for testing laboratories, each of the six licenses has two subcategories: "A" (adult-use 21 years of age and older) or "M" (medical).
California also permits counties and municipalities to pass their own ordinances governing cannabis businesses, so long as they comply with the California regulations. Some municipalities have created cannabis business surety bond ordinances.
For example:
City of Coalinga Commercial Marijuana Operations Surety Bond ($25,000)
City of Los Angeles Commercial Cannabis Surety Bond ($5,000)
City of Palm Springs Cannabis and Marijuana Tax Bond (cost varies)
City of Shasta Lake Commercial Cannabis Business Surety Bond ($5,000)
Yolo County Cannabis Surety Bond ($10,000)
How California Cannabis Bonds Work
The Medicinal and Adult-Use Cannabis Regulation and Safety Act in California requires that entities seeking licensure under it attain cannabis surety bonds, also called California Cannabis Bonds. For most licensing categories, California requires a $5,000 surety bond. As stated, some localities require more costly bonds.
California cannabis surety bonds are underwritten individually. This means that the cost varies from person-to-person and depends primarily on the applicant's credit score. Business owners with strong credit scores may receive cannabis surety bond rates as low as 5 percent of the total bond amount. For example, business owners with great credit scores might pay only $250 per year for their $5,000 surety bond.
The state is the Obligee for California cannabis surety bonds, so the bond is protecting the state and ensuring that business owners will comply with regulations. Until they are canceled, California cannabis surety bonds remain in force from their effective date onward. For this reason, the bond renews annually. The owner can usually cancel the surety bond with 30 days written notice to the Obligee.
Was this article valuable?
Here are more articles you may enjoy.
From This Issue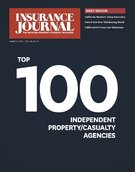 Top 100 P/C Agencies; Markets: Recreation & Leisure, Homeowners & Condos