6 Month Policies for Hired & Non-Owned Auto Food Delivery Providers
Market Detail: Breckenridge Insurance Services (www.breckis.com) knows it's a challenging time now and for the foreseeable future due to the COVID-19 pandemic. For those local restaurants, pizzerias, caterers, grocery stores, and in some cases, liquor stores, that are temporarily starting delivery service, six-month hired and non-owned auto coverage products are available. Program features include: hired and non-owned auto coverage; limits up to $2 million; competitive rates; defense costs outside the limit; available nationwide excluding Florida; policies are 100% earned to bind coverage.
Available limits: As needed
Carrier: Unable to disclose
States: All states except Florida
Contact: Breckenridge Marketing at 855-728-8822 or e-mail: partner@breckis.com
---
Sports & Leisure Insurance Program
Market Detail: All Risks Ltd.'s (www.allrisks.com) Alive Risk works with retail insurance agents nationwide to make available Sports & Leisure Insurance across a broad range of exposures. Target classes include: associations, teams, leagues, camps, clinics, action sports, tournaments, casino and gaming facilities, and short-term events. Coverages include: general liability, excess, accident & health, inland marine, prize indemnity, and trainers professional liability.
Available limits: As needed
Carrier: Unable to disclose
States: All states
Contact: All Risks Ltd. at 410-505-4836 or e-mail: allrisksmnm@allrisks.com
---
Transportation (Trucking, Train, Bus, etc) Workers' Compensation Insurance
Market Detail: UnderWrite Insurance Services (mga.gounderwrite.com) is a managing general agency that specializes in hard to place workers' compensation risks. It has secured coverage for many transportation companies such as truckers to railroad companies. Coverage is available for many types of transportation exposures, including: local and suburban transit; intercity & rural bus transportation; bus charter service; trucking (local, intermediate, long-haul); hazmat trucking, courier services, water transportation, towing and tugboat service; marinas; air transportation; and train operators. Appetite for new ventures, MOD 1.30 or higher, accounts in state fund or pools and distressed accounts or lapsed. Available payment options include standard down payment with installments, pay-as-you-go, and PEO (pay-as-you-go and payroll services). Commissions ranging from 6 to 12%. Submissions: Acord 130, X-Mod (if available); three to four year loss runs (if available); details on large loss.
Available limits: As needed
Carrier: Unable to disclose
States: All states except Alaska, Hawaii, N.D., Ohio, Wash., and Wyo.
Contact: Marvin Mensah at 201-580-6806 or e-mail: marvin.mensah@gounderwrite.com
---
Habitational – Hotels, Senior Care Centers, Apartments, Resorts
Market Detail: Beacon Hill Associates Inc. (www.b-h-a.com) works with insureds who manage or own habitational facilities that face many potential environmental exposures. These facilities are unique risks because of the health standards that must be met and maintained in a multi-unit living/working environment. From air quality to food handling, the insured needs to be covered for potential problems that may occur in patient rooms, cafeterias, labs, classrooms, dorm rooms, and other meeting spaces. Representative risks include hospitals, nursing homes, rehabilitation facilities, other medical centers, college campuses, boarding schools, training centers, and other on-campus education facilities or meeting spaces. Coverage needed: site pollution liability and more.
Available limits: As needed
Carrier: Unable to disclose, admitted
States: All states
Contact: Bill Pritchard at 800-596-2156 or e-mail: info@b-h-a.com
---
Automotive Dealerships
Market Detail: Victor Insurance Managers (www.victorinsuranceus.com) provides property/casualty insurance solutions specifically tailored to the needs of automotive dealerships. This class faces a myriad of challenges. From protecting expensive inventory to dealing with the public, their risk profile can be extensive. Victor's policies are designed and underwritten by industry experts with options for franchised auto dealers and independent auto dealers.
Available limits: Minimum $20 million
Carrier: Various, admitted and non-admitted available
States: All states except Alaska and Hawaii
Contact: Barry Haring at 913-685-6154 or e-mail: Barry.Haring@victorinsurance.com
Was this article valuable?
Here are more articles you may enjoy.
From This Issue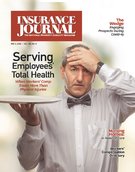 Workers' Compensation Report; Workers' Comp Directory; Markets: Healthcare & Medical Professional Liability