National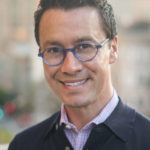 Robert Bauer has joined insurance broker Marsh to lead its U.S. Sharing Economy & Mobility Practice. Bauer will focus on developing and delivering products and services to companies operating in the new economy while working with others across Marsh, including Marsh's Digital, Data & Analytics team. Bauer joins Marsh from AIG, where he most recently served as general insurance head of Innovation and its Sharing Economy Group. He is based in San Francisco and reports to Jeffrey Alpaugh, Growth & Industry leader for Marsh's U.S. and Canada division.
East
SterlingRisk Insurance, a Woodbury, N.Y.-based independently owned insurance brokerage, has hired Steven Guthart as president and chief marketing officer.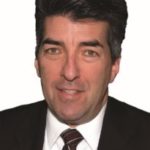 Guthart previously served as president of Brooklyn operations at HUB International Northeast Limited, where he was most recently responsible for general commercial business as well as the senior care practice. Prior to joining HUB Northeast in 2005, Guthart served as vice president and partner of a regional brokerage based on Long Island, N.Y., where he was responsible for the commercial lines operations. He has held various management positions with American International Group, Tokio Marine and Aetna Casualty & Surety, as well as Corak & Guthart Financial Services.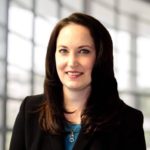 Custom House Risk Advisors (CHRA) has hired Jack Schwartz as a senior risk management consultant and Lee Procter as a risk management associate. CHRA, based in Westwood, Mass., specializes in risk management and insurance issues within the real estate and development industry. In their new roles, Schwartz and Procter will work on a variety of large real estate portfolios to address the coverage, claims and risk management needs of property owners, developers, managers and commercial lenders. Schwartz has worked in the risk management industry for more than 12 years, holding positions such as vice president of risk management at AmeriFlood LLC and senior insurance advisor and coverage counsel at Lamb Insurance Services in New York.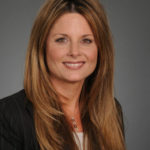 Ames & Gough, an insurance broker and risk management consultant specializing in serving design professionals, law firms, associations and nonprofits, and other professional service organizations, has appointed Marguerite Parent as an equity partner. Parent has more than two decades of experience in insurance brokerage and risk management consulting. She joined Ames & Gough in 2006 after serving with William Gallagher Associates in Boston, Mass. Before that, she was an account manager with the Thomas E. Sears Insurance Agency.
South Central
California-based EPIC Insurance Brokers and Consultants hired JoBeth Wells in Dallas as a principal in its property/casualty operations. EPIC also added Stephanie Pitzer in the Dallas property/casualty group as client executive. Wells will be responsible for new business development and the design, placement and management of property/casualty insurance programs, providing risk management strategies for mid-market and large clients. Wells joins EPIC from Willis Towers Watson, where she served as an executive vice president for more than 30 years through predecessor companies. Wells specializes in the construction, real estate and public entity industries. Pitzer will be responsible for new business development and the design, placement and management of property/casualty insurance programs, providing risk management strategies for mid-market and large clients. Pitzer joins EPIC from Willis Towers Watson, where she served as an account executive. Prior to that, she also spent time with Higginbotham as a senior commercial account executive.
Boston-based Corvus Insurance, an artificial intelligence (AI)-driven insurtech company offering Smart Commercial Insurance policies, hired Greg Wagner as vice president of Cyber Underwriting, based in its newly opened Dallas office. Wagner joins Corvus with 12 years of experience in insurance, having focused on cyber and technology errors and omissions (E&O) for the previous nine years. He most recently worked for Beazley and previously held roles at Travelers Insurance and The Hartford. At Corvus, Wagner will focus on underwriting Smart Cyber Insurance for clients across Texas and the midwestern U.S. The Dallas office is the company's first in the southern U.S.
Midwest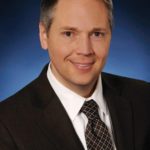 Wichita, Kansas-based insurance brokerage, IMA Financial Group Inc., promoted Luke Proctor to president of IMA Companies, a newly created position to oversee all IMA Financial Group subsidiaries. Proctor will report to IMA Financial Group Chairman and CEO Robert Cohen. IMA Wichita President Kyle Orndorff will continue to lead his local team. The companies under Proctor's management include IMA Inc., a retail insurance broker; IMA Select, a small-business and personal insurance broker; Towerstone Inc.; Eydent Insurance Services, a managing general underwriter; CORnerstone Risk Solutions; and IMA Wealth. IMA Chief Financial Officer Mike Benson has been hired to fill Proctor's former position. Benson is based in Denver and previously held positions with KSE Sports & Entertainment in Denver. He was most recently chief operating officer and chief financial officer for GROUP360 in St. Louis, Missouri.
H.W. Kaufman Group, a global network of companies headquartered in Farmington Hills, Michigan, added Kori M. Johanson to its executive team as corporate vice president and chief compliance officer. She will be based at the company headquarters. In this newly created position, Johanson will oversee the company's compliance team and be responsible for corporate and regulatory compliance, government affairs and state insurance taxation for Kaufman and its subsidiaries. Johanson joins Kaufman from PURE, a high-net-worth personal insurance carrier, where she was responsible for legal, compliance and regulatory relations. At PURE, she served as vice president, associate general counsel and led the compliance and regulatory function.
Southeast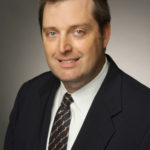 United Heartland, a national workers' compensation insurance company, has promoted Dana Pierce to regional director in Charlotte, N.C. Pierce began his United Heartland career in Underwriting in 2007. Most recently, he was regional manager of Business Development. According to Justin Bealhen, vice president of Field Operations at United Heartland, Pierce was a key player in the company's Charlotte expansion efforts. He will continue guiding the company's business development efforts in the region.
Longwood, Fla.-headquartered Insurance Office of America (IOA) has added new staff. Michelle Newton joined the company's office in Tampa. With nearly 20 years' experience, Newton specializes in working with condominium associations and has knowledge of flood insurance and risk management. Also joining IOA's team as a commercial risk management specialist in Tampa is Cabell Vildibill. With more than 20 years of experience, Vildibill has a background in insurance and risk management that includes the construction, food and beverage, automotive, and manufacturing and distribution industries. IOA also hired Nick DiBattisto to its office in West Palm Beach. DiBattisto is a risk management specialist with experience in risk management strategy for mid-to-large market capacity clientele.
West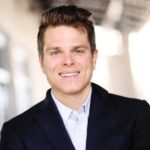 Bolder Insurance has named Patrick Mckeon a business and personal insurance advisor. Mckeon previously worked as an intern at Philadelphia Insurance and The Maguire Foundation. Bolder Insurance is an independent insurance advisor with offices in Boulder and Louisville, Colorado.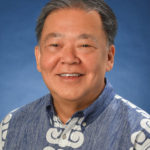 Island Insurance Company Ltd. in Hawaii has named Michael Tanoue vice president and general counsel. In this role, Tanoue is responsible for strategic initiatives, policy management, legal strategy, compliance and regulatory filings. He has nearly 35 years of legal experience, most recently at The Pacific Law Group. He also served as a judicial law clerk for the Honorable Edward H. Nakamura of the Hawaii State Supreme Court. Tanoue is a former adjunct professor of law at the William S. Richardson School of Law and a former law instructor at the Japan-American Institute of Management Science.
Was this article valuable?
Here are more articles you may enjoy.
From This Issue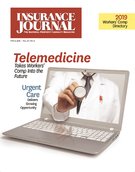 Workers' Compensation Report; Workers' Comp Directory; Markets: Healthcare & Medical Professional Liability