National
Bermuda-based specialty insurer Sompo International Holdings Ltd. has hired Steven E. Grippo as senior vice president, where he will lead the unit's U.S. Architects & Engineers practice. Grippo brings to Sompo nearly 30 years of experience as a professional liability underwriter. He joins the company from AIG's Lexington Insurance Co. Prior to AIG, Grippo served as Employment Practices & Fiduciary Liability product line leader for Travelers Casualty & Surety's Boston office and as a senior bond underwriter for Aetna Property & Casualty. He reports to Daniel Wadley, executive vice president of Sompo Pro, and is based in the company's Boston, Mass., office.
East
BroGue Insurance & Financial Services has promoted Heather Kinney to agency manager and hired Derek Cole. In her new role, Kinney will work with existing clients as well as new clients to find the best coverage and rates for their business or personal property. Cole previously worked for BroGue's sister company, Brown, Holmes & Milliken Agency. In his new role, he will work as an outside sales agent for commercial, personal and marine insurance. BroGue Insurance & Financial Services is a full-service independent insurance agency offering personal, business, life and health insurance from a variety of carriers, established by Daniel Guerette in Bangor, Maine, in 1983.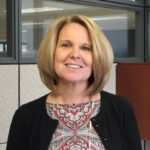 PMA Companies has named Kara Thompson as vice president and chief segment officer in its Specialty Markets Underwriting division. As segment leader, Thompson is responsible for growing PMA's captive, program and group business. She reports to Drew Jones, executive vice president of Insurance Segments and is based in PMA Companies' Blue Bell, Penn., headquarters. Thompson has been with PMA for 13 years in positions of increasing responsibility, and most recently served as regional underwriting manager.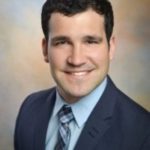 RT Specialty has promoted Joseph Nawa to vice president within its National Environmental and Construction Professional Liability Practice. For the past five years, Nawa has been integral to the company's new business efforts within its Southern U.S. region while developing and leading other consultants in the practice. Nawa joined the New Day team as a consultant in 2013. Prior to joining New Day, Nawa was an A&E Underwriting Manager at RLI Insurance Company. RT New Day is a Hamilton, N.J.-based division of R-T Specialty LLC.
South Central
Alliant Insurance Services added Billy Crocker as vice president in its Austin, Texas, office. Prior to joining Alliant, Crocker was vice president with one of Texas' largest independent insurance brokerage firms. Dana Scott also has joined Alliant in Austin as senior vice president in the Employee Benefits Group. Prior to joining Alliant, Scott was Austin health and benefits market leader with a multinational insurance and employee benefits consulting firm. He also has experience as a finance officer and controller both within the benefits and media sectors. Alliant Insurance Services Inc. is headquartered in Newport Beach, Calif.
The Leavitt Group's Risk Services – Leavitt Insurance Agencies (RSL) is opening a new location in Corpus Christi, Texas, and a group of the company's employees are transferring from a sister agency to establish the new office. Three producers — John Otto, Olivia Jaimes and Stacy Rodgers — are transferring from Heavin Otto & Leavitt Insurance. Also moving to the new location are Otto's service team, including Erica De La Garza and Melanie Fugate, and Jaimes' account manager, Jesse Belock. Otto has been an agency co-owner at Heavin Otto & Leavitt, but is forgoing his co-ownership status to transfer.
Midwest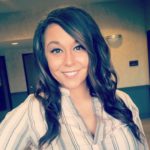 AAdvantage Insurance Group in Glen Carbon, Ill., has hired Alexis Hutt as an account executive and Ana Reyes as a sales agent. Hutt will assist agents in procuring new business as well as serving existing clients. Prior to joining the agency, Hutt served in managerial positions in the health and hospitality industries.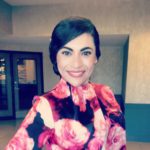 Reyes will generate prospects, develop new relationships and handle existing accounts. She will be responsible for creating custom insurance plans in order to meet each client's needs. Reyes has 13 years of insurance industry experience including managerial, sales and underwriting. AAdvantage Insurance Group specializes in farm, commercial, home, auto and life insurance.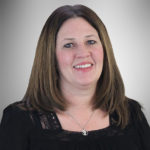 Managing general agency and surplus lines broker, J.M. Wilson, added Nicole Lloyd as assistant transportation underwriter in its Westerville, Ohio, office. Lloyd is responsible for assisting underwriters on a variety of transportation risks, as well as quoting new and renewal business, corresponding with carrier underwriters and assisting independent agents in Kentucky, Ohio, Pennsylvania, Virginia and West Virginia. Before joining J.M. Wilson, Lloyd worked as a casualty liability adjuster, large loss field contents adjuster and centralized property adjuster II for 10 years. J.M. Wilson provides coverage for standard and hard-to-place commercial transportation, property and casualty, professional liability, garage, personal lines and surety.
Southeast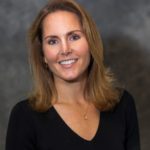 Charlotte, N.C.-based AmWINS Group Inc., a global distributor of specialty insurance products and services, has named Alycia Kiley as senior vice president at the company. In this role, Kiley will be focused on building strategic partnerships with the firm's retail clients. AmWINS works with retail insurance agents, brokers and consultants on complex commercial property, casualty and financial lines placement challenges. In her new role, Kiley will focus on collaborating with executive teams of AmWINS' retail clients. Kiley served as senior vice president at The Council for Insurance Agents and Brokers and focused on membership from 2010 to 2019. Prior to her tenure with The Council, Kiley worked at RCM&D, where she was responsible for new business development and client retention.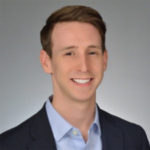 EPIC Insurance Brokers and Consultants, a retail property, casualty insurance brokerage and employee benefits consultant, has added two senior vice presidents in its Atlanta, Ga., office. Chris Knight has joined EPIC's Integrated Risk Solutions Consulting Practice as senior vice president of Analytics and Innovation. Knight joins EPIC from Beecher Carlson in Atlanta, where he served as vice president of Analytics. In his new role, Knight will be responsible for creating and delivering EPIC's advanced analytical tools. The company also added Vanessa Smiley to its Atlanta team. Smiley will lead operations with a focus on building processes and procedures, assuming a role in EPIC's Integrated Risk Solutions Consulting Practice as senior vice president of Operations. Smiley joins EPIC from Beecher Carlson in Atlanta, where she served as vice president of Claims Operations.
West
Newfront Insurance in California has named Garett Kaneko head of carrier relations. Kaneko will manage external market relations and partner strategy as well as overall business and growth strategy for Newfront. Kaneko has more than 15 years of experience in the insurance industry. He was formerly senior vice president of sales and marketing at RIC and has previously worked at Liberty Mutual and Travelers. Newfront is a retail brokerage with expertise in commercial coverage across all industries.
SAIF has hired Ian Williams as vice president of human resources. Williams will oversee all aspects of HR, including compensation and benefits, employee engagement and retention and recruitment. Most recently, he was vice president of human resources at Belden Inc. in Portland. In addition, SAIF promoted Laura Robison to vice president of actuarial, audit and underwriting services. She will also continue to serve as chief actuarial officer. Robison joined SAIF in September after serving as the chief
financial officer at Oregon Health Authority. She previously served as the insurance commissioner, chief actuary and administrator within the Division of Financial Regulation of Oregon's Department of Consumer and Business Services. Her promotion comes on the heels of the retirement of Bruce Hoffman, SAIF's previous vice president of underwriting. SAIF is Oregon's not-for-profit workers' compensation insurance company.
Was this article valuable?
Here are more articles you may enjoy.
From This Issue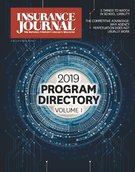 Programs Directory, Volume I; Market: Public Entities & Schools