National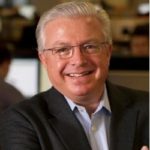 Insurance broker Aon has appointed Jay Demeusy as U.S. vice chairman of its Reinsurance Solutions business. Alongside his new role, Demeusy will continue to chair the newly formed Global Construction & Inland Marine Practice Group and continue to lead Reinsurance Solutions' U.S. retrocessional solutions team. His career at Aon spans 25 years. He is a member of the Reinsurance Solutions U.S. leadership team, focusing on core client strategies. In his roles, Demeusy continues to report to George W. deMenocal, president and CEO of Aon's U.S. Reinsurance Solutions business.
National Flood Services, which offers processing, claims and customer service for flood insurance programs, has named Ralph Blust as CEO. Blust will replace interim CEO George Ruhana, who will continue in his role as operating partner. Blust has a 30-year insurance career. He joins NFS from his position as president of Insureon Solutions, formerly Insurance Noodle, a management and markets access platform for independent insurance agents. The company launched in 2000, was acquired by Willis Group in 2007 and was acquired by Insureon in 2014. Blust helped build Insurance Noodle while at Willis from 2010 to 2014. He has also held executive positions with Crump and TIG Insurance. NFS was acquired from broker Aon last August by PEAK6, an investment firm that invests in and operates financial, technology and consumer businesses.
East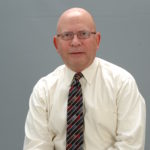 Fred C. Church Insurance, a Lowell, Mass.-based independent insurance agency, has named George H. Lucas as director of Business Development. In this role, Lucas will be responsible for the management and facilitation of the agency's sales process and organic growth strategy. This comes after agency President and Chairman Mike Reilly in 2015 rolled out a companywide, five-year hiring initiative to combat the insurance industry's talent crisis, according to Fred C. Church Insurance. Lucas has been operating as a sales consultant for Fred C. Church since 2015.
NFP, a New York-headquartered insurance broker and consultant that provides employee benefits, property and casualty, retirement and individual products, has named John Hyland, senior vice president of NFP Property and Casualty, to its Surety division. In this new role, Hyland will work to accelerate growth in NFP's surety bond service offerings by working closely with the company's national team of surety professionals to grow specialty lines and relationships in the construction space. Hyland will report to Henry C. Lombardi, executive vice president and head of NFP's Property and Casualty division.
Prior to NFP, Hyland was a principal of The Hyde Agency, a New York-based surety and insurance specialist serving the construction industry.
CorRisk Solutions has hired Donna A. Belvedere to lead its professional liability team.
In this role, Belvedere will be based at CorRisk Solutions' headquarters in Melville, N.Y. She joins CorRisk with more than three decades of specialty insurance experience. Her previous position was with Chubb Ltd., where she served as AVP and senior program manager for its Westchester Programs. Before ACE's acquisition of Chubb in 2016, Belvedere had spent 31 years with Chubb & Son, starting as an underwriter in executive protection for its Long Island, N.Y., branch. From there, she became the executive protection practice leader for its Albany branch, before ascending to AVP.
Southeast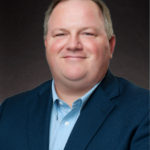 Olympus Insurance Co. appointed James Carpenter as assistant vice president of sales and marketing. Carpenter has more than 20 years of experience in the property and casualty insurance industry, seven of which he spent at Tower Hill Insurance. He also worked for two years as an underwriting manager at Vanguard before switching to the sales side. He was in marketing with Florida Family for 11 years,and spent a year and a half with Prepared Insurance before being asked to step into the assistant vice president of Sales and Marketing role with Olympus Insurance. Headquartered in Palm Beach Gardens, Fla., and founded in 2007, Olympus Insurance Company specializes in Florida property insurance.
Harden, an insurance, risk management and employee benefits firm in the Southeast, has expanded into the South Florida market with the opening of an office in Ft. Lauderdale and has added Doug Beller as executive vice president and South Florida market leader and Employee Benefits account director. Prior to joining Harden, Beller was senior vice president and managing director at USI Services. Harden is headquartered in Jacksonville, Fla., with offices in Amelia Island, Tampa and now Ft. Lauderdale.
Cobbs Allen has hired Paul Sparks and Darren Sonderman to lead its new Specialty Insurance Brokerage. Sparks and Sonderman each bring more than 25 years of experience to their new roles from founding and leading the Financial Services Division of McGriff, Seibels & Williams Inc. The new venture is focused on providing complex risk products for corporate and private equity clients. It will combine structured capabilities with insurance brokerage services to offer clients more alternatives utilizing risk — taking capacity from both the insurance and private capital markets. According to Sparks, the new company will be private and majority controlled by employees. Cobbs Allen is an independent, national agency focused on enterprise risk management in niche practice groups and headquartered in Birmingham, Ala.
South Central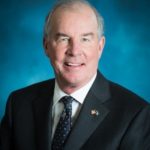 Retired U.S. Navy Adm. Thomas B. Fargo has been named chairman of San Antonio-based USAA. Adm. Fargo is the financial services and insurance group's 22nd chairman. He succeeds retired U.S. Air Force Gen. Lester L. Lyles, who is leaving USAA's board of directors after 15 years of dedicated service. Adm. Fargo has had a 35-year career in the U.S. Navy and the Department of Defense. He was the 29th commander in chief of the U.S. Pacific Fleet and the 20th commander of the U.S. Pacific Command. He transitioned to corporate leadership in 2005 and led companies in both the transportation and technology sectors. Gen. Lyles is completing his term as chairman after nearly seven years in the role. During his tenure, Lyles helped oversee an expansion in membership and growth while the organization continued to receive accolades for member service and how it treats its employees. The USAA family of companies provides insurance, banking, investments, retirement products and advice to 13 million current and former members of the U.S. military and their families.
Midwest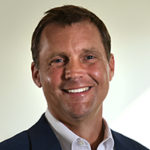 Independent insurance brokerage Holmes Murphy has welcomed Nate Hughes as account executive to the company's growing Minneapolis property and casualty team. Hughes joins Holmes Murphy through the merger with Cobb Strecker Dunphy & Zimmermann, where he was a market leader focused on commercial and professional liability. Prior to that, Hughes worked at Wells Fargo Insurance Services in sales leadership and brokerage. At Holmes Murphy, Hughes will lead a team of insurance, risk management and organizational well-being professionals to advise clients in the areas of risk financing, risk management, compliance, productivity and the development of a client's corporate culture that supports their strategic plan.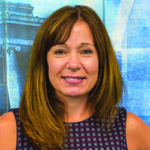 Belen Tokarski has been named senior vice president and chief of strategy for commercial lines by Mylo, an insurance technology platform launched by Kansas City, Mo.-based Lockton. Tokarski will lead the strategic direction of Mylo's small commercial business. In addition, she will have primary responsibility for overseeing the services that Mylo provides for small commercial clients referred by Lockton. Tokarski brings more than 20 years of experience to Mylo, most recently as president of Platform Solutions for Insureon. She held multiple roles at CNA Insurance, including vice president of Automation Strategy and Agency Solutions.
Mylo is a digital broker specializing in equipping small commercial clients with advice and customized coverage for every stage of their business.
West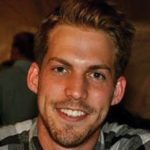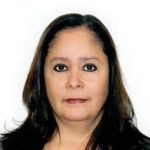 EPIC Insurance Brokers and Consultants has named Luke Aschermann as a client manager, Norma Brehm as a property and casualty claims manager, and Belinda Lopes as a principal and senior client advocate. All join EPIC in Phoenix, from Willis Towers Watson. They will serve under K.J. Wagner, EPIC managing principal and director of the Southwest Region, and focus on the needs of both middle-market, and large, complex accounts.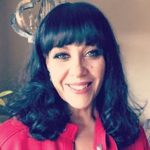 EPIC is a retail property and casualty insurance brokerage and employee benefits consultant.
CopperPoint Insurance Cos. has named Mark Mooney as vice president and head of underwriting for California. In this new role, Mooney will be based at CopperPoint's PacificComp regional office in Westlake Village, Calif. He will lead the California underwriting team and will work with the business development teams to ensure profitability and growth. He was most recently the regional vice president for the Texas region at Union Standard Insurance Group. Prior to working for Union Standard, he was the regional underwriting vice president at QBE North America. Mooney also held positions at Foremost Business Insurance and Auto Owners Insurance Co.
CopperPoint is a provider of workers' comp and commercial insurance in the Southwestern U.S.
FTP Inc. has named Lee Glaser to establish FTP of California LLC, based in San Diego. In this new role, Glaser will focus on developing the producer base and adding underwriters and programs for FTP of California. He has a background in commercial property, specializing in underwriting, placing commercial property risks and developing short-tail and difference in conditions commercial property programs. He's held previous positions with The Keating Group Inc., Atlas General Insurance Services and Ironshore.
FTP Inc. is an independently owned and operated insurance wholesaler based in Old Bridge, N.J.
CNA has named Tanya Decman as vice president and branch manager for the Seattle, Wash., and Portland, Ore., branches. Previously, Decman served as assistant vice president of sales and distribution in the West region for CNA. Before joining CNA, she served as a marketing manager for Chubb Insurance.
CNA is based in Chicago and has offices throughout the U.S., Canada and Europe.
Was this article valuable?
Here are more articles you may enjoy.
From This Issue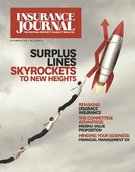 Surplus Lines: Wholesale & Specialty Insurance Association Annual; Market: Energy