National
Specialty insurer QBE North America has named Kris Hill as president of Alternative Markets. Hill joined QBE in January 2017 as chief financial officer. Before joining QBE, she served as executive vice president of Field Operations at Liberty Mutual, Surety, after having served for nearly four years as senior vice president and chief financial officer at Liberty Mutual, Surety, and three years as senior vice president and chief financial officer at Liberty Mutual Safeco Insurance. She previously held several positions in accounting, finance and operations at Safeco Corp., Northstar Communications and Aetna Life & Casualty. Hill will report to QBE North America CEO Russell Johnston. She will remain a member of the QBE North America executive committee. Christopher McGrath, senior vice president of Financial Planning and Analysis will serve as interim chief financial officer and also report to Johnston as an acting member of the North American executive committee. Prior to joining QBE, McGrath served as director of Finance for Multinational and Commercial Claims/Operations at AIG after having served as the global CFO for AIG's specialty business worldwide. Before that, he served in various finance roles at Aon, Deloitte & Touche and Arthur Andersen.
East
OneBeacon Financial Institutions, a member of OneBeacon Insurance Group, has hired James Hamilton as vice president overseeing regional operations and contributing to the management of the company's public bank and insurance company portfolio. Hamilton reports to Kevin Koehler, president of OneBeacon Financial Institutions. Hamilton brings nearly 20 years of industry experience to OneBeacon. He most recently was responsible for complex underwriting and managing the Everest Canada financial lines portfolio at Everest Re. He will be based in OneBeacon's New York City office.
Risk Strategies, a privately held, national insurance brokerage and risk management firm, has added Ward Humphreys as senior vice president to the reinsurance team of its National Health Care Practice. His hiring is part of an ongoing strategic effort by the firm to build out this specialty practice with health care professionals. Prior to joining Risk Strategies, Humphreys was a senior vice president at Willis Re, and he brings to Risk Strategies more than 30 years of insurance and reinsurance experience. Humphreys will be based in Risk Strategies' Philadelphia office while serving clients nationwide.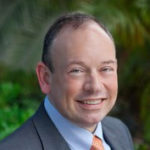 SageSure Insurance Managers, a Jersey City, N.J.-headquartered subsidiary of Insight Catastrophe Group (ICG), has appointed Alan Lange as vice president of Homeowners Pricing Actuary and Tawana Scott as vice president of Commercial Insurance Product. Lange has more than 30 years of insurance experience. For the past 20 years, he has worked in personal property pricing and risk management at Homesite and Universal North America. As vice president of Homeowners Pricing Actuary, Lange will oversee the actuarial pricing team responsible for all of SageSure's existing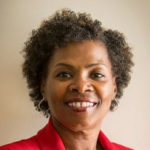 homeowners products. Scott has also worked in the insurance industry for more than 30 years, most recently as the vice president of Commercial Lines for DTRIC Insurance in Honolulu, Hawaii. As vice president of Commercial Insurance Product, Scott will build coverages, forms and underwriting rules to support SageSure's commercial insurance launch.
Southeast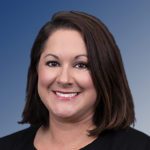 Jackson Sumner & Associates (JSA) has added Brantley Saunders to the Marketing team as the South Carolina marketing representative. Saunders is a South Carolina native with 10 years of experience in the insurance industry in various capacities, including E&S underwriting. She also has a background in creative and technology fields. Saunders will serve and support retail agents throughout South Carolina and will report to JSA Director of Marketing Joi Neike. Saunders will be based out of Charleston, S.C.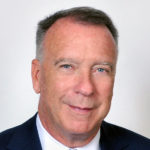 American Integrity has appointed industry veteran Dick Dowd as executive vice president. Dowd will report to Bob Ritchie, president and CEO, and be responsible for all sales and marketing staff and initiatives. In this role, he will also work closely with the CEO and chief operating officer on the company's overall strategy and execution. Dowd most recently served as senior vice president of Aegis General. He also served in an executive capacity at Munich Re's American Modern Insurance Group.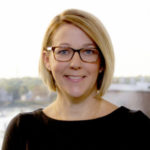 Workers' compensation specialist The MEMIC Group has appointed Kim Wilson to the role of senior production underwriter to support continued growth in the Georgia market. Wilson has more than 15 years of experience in the insurance industry working for carriers in Georgia and North Carolina. She began as a casualty claims adjuster before moving into personal lines underwriting and then to commercial lines underwriting. Wilson is based in Atlanta, Ga.
South Central
EPIC Insurance Brokers and Consultants has added Pam Stoutenburgh as a principal in the firm's property and casualty operations. She is based in Dallas. Stoutenburgh reports to KJ Wagner, EPIC managing principal and director of the Southwest region. She will be responsible for new business development and the design, placement and management of property and casualty insurance programs, providing risk management strategies for mid-market and larger clients, with a focus on private equity, mergers and acquisitions and the construction and real estate industries, among others. Stoutenburgh joins EPIC from The Freeman Co. in Dallas where she served as Risk Finance & Insurance director.
Insurance services firm Holmes Murphy has added Jason Mahler in Houston. As the head of Consulting and Actuarial Services for Houston and Central Texas, Mahler will lead the consulting strategy in the area market. He is joining the new leadership team in Houston, along with Travis Brashear, the market leader, and Don Harrison, the head of business development, to grow the local markets and collaborate with ACAP Healthworks on growth opportunities. Mahler brings more than 15 years of experience consulting in all areas of group health and welfare benefit programs, including strategy and design, wellbeing, consumer-driven healthcare, plan financing, procurement and delivery system transformation. Prior to joining Holmes Murphy, he was senior vice president of Health Solutions at Aon.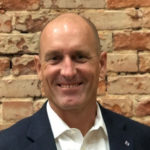 Jeff Marchino has joined McKinney, Texas-based insurance services firm BevCap Management as executive vice president. Marchino brings more than 25 years of professional experience in employee benefits. Marchino joins the BevCap team from Holmes Murphy & Associates in Dallas. Prior to his time with HMA, Marchino spent 22 years with Aetna in Dallas as sales director. He serves as the treasurer for the Dallas Chapter of Worldwide Employee Benefits.
Midwest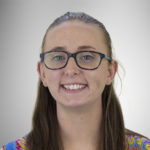 Managing general agency and surplus lines broker J.M. Wilson has promoted Brianne Hughes to transportation technician in its Portage, Mich., office. As a transportation technician, she will process commercial transportation policies and endorsements, assist J.M. Wilson underwriters and serve independent insurance agents. Hughes held a temporary receptionist position this summer before being promoted to a full-time associate. Before JM Wilson, she spent nearly a decade in childcare, working as a site director and quality coach for a daycare program.
Venture Underwriters Inc., a division of Allstar Financial Group, is expanding in the Midwest with the opening of a new office in the Chicago market and tapped Dan Moran to manage the new location. Moran relocated from the company's San Francisco office. He will focus on writing primary general liability within Venture's appetite for E&S business, both primary and excess liability coverages nationwide.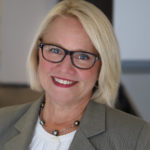 Alera Group, a national employee benefits, property and casualty, risk management and wealth management firm based in Deerfield, Ill., appointed Sally Prather as its national Employee Benefits Practice leader. Prather's responsibilities will include the continued development of the organization's employee benefits practice, including platform expansion and resource coordination. Prior to joining Alera Group, Prather served as vice president at Paychex Insurance Agency. She brings more than 25 years of experience to her role with Alera Group.
West
Walnut Creek, Calif.-based Relation Insurance Services has named Paul Saich as national sales leader. Saich's primary focus will be to develop and implement growth sales strategies, tactics and action plans for the Relation sales team. He will be based out of Relation's headquarters in Walnut Creek.He has held various positions at global firms. From 2007 to 2013, he was the CEO of Thoits Insurance Services Inc. Relation Insurance Services is an insurance brokerage that offers risk-management and benefits-consulting services.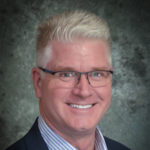 Los Angeles, Calif.-based The Liberty Company Insurance Brokers has named Roy Caswell as executive vice president and director of information technology. Caswell started in the insurance industry in 1992 working at American National Insurance before running his own agency. He has held various IT leadership positions at several insurance firms, including Hull & Co., Marsh and IOA for the past 19 years. The firm has also named Megvarran Lalsa as chief financial officer. Megvarran has 20 years of experience in accounting and finance. Megvarran previously worked at Venbrook Group, SCAN Health Plan, Crescent Healthcare and Cardinal Health.
Starr Insurance Cos. announced leadership promotions and a new structure for its Western sales region. Starr's Western region sales operation has been split into two units, Pacific Northwest and Southwest, and two new leaders have been named to head these sales regions. Warren Puffer has been promoted to regional vice president of the Pacific Northwest region, consisting of the San Francisco and Seattle offices. Puffer joined Starr in 2014 and has more than 20 years of insurance experience. Kelly Geoghegan has been promoted to regional vice president of the Southwest region, consisting of the Los Angeles, Scottsdale and Denver offices. Geoghegan joined Starr in 2012 and has more than 17 years of experience in the insurance industry. Puffer and Geoghegan will be responsible for sales, distribution and field leadership as well as broker and client relationships.
Was this article valuable?
Here are more articles you may enjoy.
From This Issue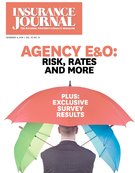 Top Commercial Lines Agencies; Agency E&O Survey; Premium Finance Directory; Market: Trucking