National
W. R. Berkley Corp. announced the appointment of Daniel R. Westcott as president of Berkley Re America (BRAM). Westcott has 20 years of experience in the property and casualty reinsurance market. He joins Berkley from The Navigators Group, where he has been chief operating officer for Reinsurance since 2016. Prior to Navigators, he was with Willis Re, Guy Carpenter and American International Group. Westcott is succeeding Joseph Sullivan, who was named executive vice president of W. R. Berkley Corp. in January. Sullivan had been president of BRAM since 2015 when Berkley merged its U.S. broker market reinsurance units, Berkley Re America and Facultative ReSources, into a single operating unit under the BRAM name. Sullivan first joined Berkley as executive vice president and chief operating officer of Facultative ReSources in 2010, having previously held senior management positions with a number of reinsurance companies, and was named president in 2012.
East
Willis Towers Watson has added Thomas Braun as senior vice president to the Willis Re Life, Accident & Health Segment's medical team in Portland, Maine. Braun joins Willis Re from a specialty benefits, stop loss and managed care underwriting management company.
According to Jason Alvarez, senior vice president and head of Willis Re's Medical Practice Group, Braun has experience working with managed care organizations and stop loss providers.
Everest Insurance has appointed Vahan Paretchan as vice president and East region leader for its risk management casualty division, which provides primary casualty solutions to customers in the large account marketplace. In his new role, Paretchan will oversee a team of underwriters who are operating in various Everest offices along the East coast. He will be based out of the organization's Philadelphia office, reporting to Christopher McKeon, senior vice president and head of Risk Management & Commercial Casualty. Vahan joined Everest Insurance in 2017 in its Commercial Casualty unit, based out of Los Angeles. Prior to joining Everest, Vahan built his insurance career on the broker and carrier sides of the industry in both the Philadelphia and Los Angeles areas.
Southeast
EPIC Insurance Brokers and Consultants has added Lionel Bejean to the firm's Greyling Division, based in Alpharetta, Ga., as senior vice president. In his new position, Bejean will be responsible for serving the risk management, professional liability and property and casualty insurance needs of Greyling clients as well as developing new business for the firm. Bejean's risk management and insurance career spans 25 years, with the majority of it spent working with design firms. Bejean joins Greyling from Beazley, where he spent the past 13 years working with many of the nation's top design firms. Prior to Beazley, Bejean worked in the Washington, D.C., area as both a broker for Marsh and as an underwriter for Victor O. Schinnerer & Company Inc.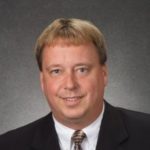 Canal Insurance Company's board of directors has approved the addition of John Rzepinski to its senior leadership team as senior vice president, chief financial officer and treasurer, effective Sept. 16, 2019. Rzepinski most recently served as the CFO of CapSpecialty, a role he held since 2013 after serving in roles of increasing responsibility within that company since 2005. Prior to that, he held various positions at other companies in the commercial insurance industry, including Strickland Insurance Group, Universal Insurance Company and Occidental. In addition to being a key component of the company's senior leadership, Rzepinski will assume immediate responsibility and management over Canal's Finance and Loss Reserving Departments.
South Central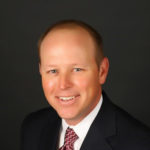 Dason Gwartney has been named vice president and employee benefits practice leader at Universal Insurance Agency in Durant, Oklahoma, a unit of First United Bank. Gwartney joins First United/Universal with more than 25 years of experience working with employee benefits and insurance as an employee benefits consultant and practice manager. He will be responsible for further developing the employee benefits team and partnering with First United employees and customers across Oklahoma and Texas to provide creative and cost-effective employee benefit solutions.
Jennifer Mier, executive vice president with AmWINS Group in Dallas, has been elected president of the Texas Surplus Lines Association. Other officers elected at the group's 64th Annual Meeting on Nov. 11 in Austin are Vice President Amicia Hine, executive vice president with Worldwide Facilities LLC, MHI-MGA Division, in San Antonio; and Secretary/Treasurer Justin Kotrla, vice president with Southwest Risk LP in Dallas. New TSLA directors elected to three-year terms are Robert McEwen, The Parks Group Inc. in Austin; Sam Stringer, All Risks Ltd. in New Orleans, Louisiana; and Josh Taylor, Scottish American in Dallas.
Midwest
Haley Smith has been appointed regional sales director for State Auto Insurance Companies' Midwest region. She is based in Chicago. Smith will report to Gerald Ladner, vice president of Sales for State Auto's personal lines and small commercial business divisions. In this role, Smith will focus on implementing the company's new sales execution strategy and accelerating personal lines and small commercial new business production in Illinois, Iowa, Missouri, Kansas, Minnesota, Wisconsin, and North and South Dakota. Smith joined State Auto in 2014 as an intern and subsequently joined the Personal Lines Product division full time. In 2016, she became the first employee of State Auto Labs and was instrumental in the launch. She's served as the State Auto Labs director since 2016.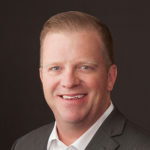 The Independent Insurance Agents of Illinois (IIA of IL) has elected Bill Wirth, of Wirth Agency in Waterloo, as president of the group for a term that runs until Sept. 30, 2020. Wirth will serve as a member of the six-person executive committee of the IIA of IL board of directors. He is responsible for the general leadership functions of the IIA of IL and will act as an official delegate of the association at state and national functions. Wirth is currently president and agency principal of Wirth Agency Insurance in Waterloo. He co-founded Insurance Planning & Management of Waterloo Inc. in 2006, later becoming Wirth Agency Insurance. Wirth Agency is a full-service commercial and personal lines independent agency serving clients throughout Illinois and Missouri. Working in the industry for the last 16 years, Wirth's primary role continues to focus on developing commercial insurance and employee benefit solutions for small to mid-sized businesses.
West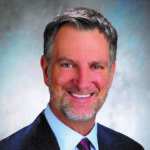 Golden Bear Insurance Co. in California has named Gary Shreve vice president and primary casualty manager. Shreve has more than 30 years of experience. He began his career with Aetna Casualty & Surety Co. as a multi-line underwriter. He's also worked for Employers Reinsurance Corp., Gerling Global Re and Berkley Re Direct. Most recently, he worked as a senior vice president at Presto Insurance Services. Golden Bear writes on a surplus lines basis in all states.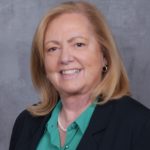 WCF Insurance has promoted Chris Closser to California regional vice president. Closser is located in WCF's Roseville, Calif., office. She will report to Kevin Petersen, senior vice president of the sales and distribution department, and will manage the operations of the California region, collaborate with WCF business leaders, develop agency relationships and seek new business opportunities. Closser has been with WCF since July 2018.
Was this article valuable?
Here are more articles you may enjoy.
From This Issue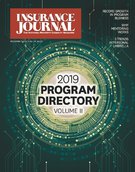 Agency HR: Recruiting, Outsourcing & Training; Programs Directory, Volume II