National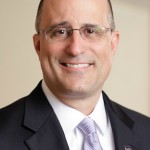 QBE Insurance Group has appointed Todd Jones as CEO North America, succeeding Russ Johnston who the company said has decided to seek opportunities outside of QBE. Jones joins QBE from Willis Towers Watson, where he was most recently head of Global Corporate Risk and Broking. Prior to that, he was CEO for Willis North America. Jones also previously held a number of senior roles at Aon in North America. The insurer said Jones commenced this role on October 1, 2019, with Johnston providing transitional support. Jones reports to Group CEO Pat Regan as a member of the Group Executive Committee and is based in the company's New York office. Willis Towers Watson said it has appointed Adam Garrard as leader for the Corporate Risk & Broking segment, replacing Jones. Garrard had been leader of the International business.
American International Group announced Richard Olsen has joined the company as chief actuary. In this role, Olsen leads the General Insurance global actuarial organization with responsibility for aligning property and casualty pricing, portfolio and reserving practices. Olsen brings 30 years of industry experience to AIG. Most recently, he was chief financial officer of Munich Re's U.S. P&C reinsurance subsidiary. Previously, he served as head of Central Reserving at Munich Re and spent 21 years with General Re Corp. as senior vice president and actuary for Cologne Re. Olsen is based in New York and reports to Mark Lyons, executive vice president and chief financial officer.
East
Cook Maran, a Prime Risk partner headquartered in Melville, N.Y., recently hired Eric Patterson as a client advisor. He will operate out of the Cook Maran location in Fair Lawn, N.J. Patterson was previously a Professional Employer Consultant at TriNet Group Inc. in Edison, N.J. Cook Maran, which traces its roots to 1946, has almost 250 employees in eight offices in New York and New Jersey.
Concord Specialty Risk has hired Ilan D. Peress as vice president and Reps & Warranty Insurance underwriter, where he will take on a leading role in Concord's Reps & Warranty Insurance practice. Peress will be based in New York, N.Y. For the last two years, Peress has served as Reps & Warranty underwriting counsel for managing general underwriter Ambridge Partners. Prior to that position, he worked as a senior associate at KPMG, providing tax services to private equity and strategic clients in the Mergers & Acquisitions Tax Practice. Before his time with KPMG, Peress was operations manager at Tolt Service Group and Fujitsu, responsible for client management, personnel and budgeting.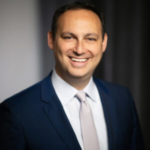 Boutique insurance recovery and entertainment firm Pasich LLP has expanded its national platform and New York footprint with the addition of Peter A. Halprin as a partner. Before joining Pasich LLP, Halprin was a shareholder in Anderson Kill P.C.'s New York office, where he served as deputy co-chair of the Cyber Insurance Recovery Practice. Halprin represents commercial insureds in complex insurance coverage matters, with a particular focus on recovery strategies in relation to captive insurance, cyber crime, natural disasters, professional services, regulatory investigations and technology disputes.
Southeast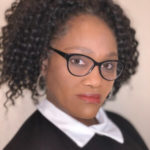 PMA Companies Insurance Group has named Sabrina Mitchell as Claims assistant vice president in the Southeast Region. Mitchell will be responsible for leading PMA's Southeast Region insurance claims operations and will report directly to Ray DiCello, senior vice president and chief claims officer at PMA Insurance Group. Mitchell joined PMA Companies in 2004 as a Regional Claims supervisor and most recently served as a Regional Claims manager.
Atlanta, Ga.-based INSUREtrust has hired Ethan Frymark as an account manager. Frymark is a recent graduate of the University of Georgia Terry School of Business Risk Management and Insurance program. Prior to joining INSUREtrust, Frymark worked at Equifax Inc. During his time at Equifax, he served as an IT Risk and Compliance intern.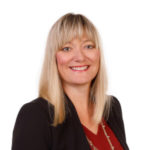 ClearPath Mutual Insurance Co. has appointed Kim Sellers as the company's first production underwriter. Sellers will be based out of Burns, Tenn., and will handle agents in Kentucky and Tennessee. As production underwriter, Sellers is responsible for writing new business and retaining quality renewal business, along with managing and building relationships with agency partners. Sellers will evaluate new business submissions and renewal accounts to determine acceptability and the appropriate course of action based on company underwriting guidelines and risk selection standards. In her role, Sellers will travel to agencies and insureds on a regular basis to perform field underwriting and assist agencies with sales presentations. Sellers most recently held the position of workers' comp production underwriter at FFVA Mutual Insurance of Maitland, Fla. Prior to FFVA, Sellers was a team leader and WC Underwriter at Crump Insurance Group.
South Central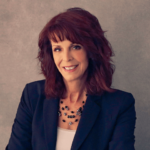 IMA Inc., a national insurance broker specializing in property and casualty insurance, employee benefits and surety bonds, has added Donna Pankotai in its Dallas office as team senior vice president and director of Client Services within its property and casualty division. Before joining IMA, Pankotai was senior managing director for Risk Consulting Partners. Throughout her career, she has held numerous senior management positions with Lockton Companies, Aon and Sedgwick. IMA Inc. is a subsidiary of the IMA Financial Group Inc.
Next Level Insurance Agency CEO Danny O'Connell has been elected as president-elect of the National Association of Insurance and Financial Advisors – Texas (NAIFA-TX) for 2020.
He will continue to lead the organization as president in 2021. O'Connell has been on the association's board since 2016, most recently as secretary/treasurer. He will follow former Texas Rep. David Farabee of Wichita Falls in the leadership position.
Previously, O'Connell served on the board and as president of NAIFA-Dallas. Next Level Insurance Agency is based in Dallas and Addison, with a team that stretches from Florida to Colorado. Headquartered in Austin, NAIFA-TX was founded in 1925 with membership spanning the state.
Dallas-based independent insurance brokerage firm RHSB (Roach Howard Smith & Barton) has hired Cindy Ausmus as account manager in its Personal Client Services department.
Ausmus replaced long time employee Liz O'Neall who retired in September. Ausmus has more than 30 years of experience in personal lines insurance.
She joined RHSB from the YES Insurance Agency, a small firm in North Dallas.
Over the years, she has worked for Dexter & Co., Brookstone Insurance, Insurica Insurance and HRH Insurance. A member of Assurex Global, a privately held risk management and commercial insurance brokerage group, RHSB has offices in Dallas and Fort Worth, Texas.
Midwest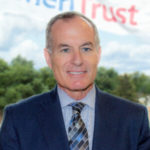 AmeriTrust Group Inc. in Southfield, Michigan, promoted Dave Sheeran, executive vice president of Meadowbrook Insurance, to president of the Meadowbrook Insurance Agency.
Sheeran has been with Meadowbrook for 10 years. He brings an accounting background and knowledge of group health care benefits to the role. Sheeran has more than 20 years of experience working for insurance agencies.
He began his career working in public accounting. His career also included stints as a controller for two Southeastern Michigan companies before he moved to insurance.
Founded in 1955, AmeriTrust Group Inc. is a commercial insurance underwriter and insurance administration services provider.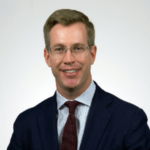 GuideOne Insurance in West Des Moines, Iowa, has appointed Mark Groenheide as senior vice president of the Specialty division. In this role, Groenheide is responsible for growing and managing the business by focusing on niche specialty markets and targeted distribution with opportunities for sustained profit and growth.
Groenheide joins GuideOne from HDI Global Insurance Co., where he served as vice president of Engineering Lines North American Underwriting. Prior to that, he held senior leadership roles with Generali and Zurich North America.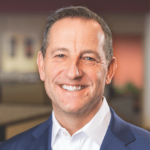 Dan Wolfgram has been named chief operating officer of Milwaukee, Wisconsin-based Badger Mutual Insurance Co., effective Dec. 2, 2019. Wolfgram has more than 30 years of experience in the insurance industry.
A longtime employee of R&R Insurance Services Inc. in Waukesha, Wisconsin, Wolfgram began his career in the insurance industry as a personal line salesperson in 1987. He held various leadership and strategic planning roles, including personal lines manager and executive vice president of personal lines. Most recently, Wolfgram was named executive vice president of marketing at R&R Insurance Services in 2012.
West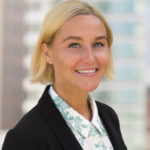 San Diego, Calif.-based Cavignac & Associates has named Jacquelyn Sousa as an account manager for the agency's construction practice. In this role, Sousa's scope of responsibilities includes evaluating and addressing client risks, marketing and negotiating with insurers, preparing and presenting proposals, managing claims and coordinating client service. She has more than six years of experience in risk management and insurance. She was previously an account manager for Champion Risk & Insurance Services. Her past posts include serving as a client service manager at Arthur J. Gallagher Risk Management and a senior client service associate for William Gallagher Associates.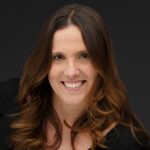 Valiant Insurance Services in California has named Jennifer Rentis as an account manager. Rentis' role entails brokering new business, servicing the renewal book and managing internal procedures. She will also be involved in both marketing and agency and carrier relationships. Rentis has eight years of experience in account management roles, from underwriting to account servicing and renewals. She was previously with DJM Insurance Services, and she was with Hub International before that.
Ontario Calif.-based Roamnet Insurance Marketing has hired Anthony Amorelli III as the new marketing manager. He will be reporting to Anthony Amorelli, the firm's president, and will be responsible for new business development. He has previously worked at CompWest Insurance.
Was this article valuable?
Here are more articles you may enjoy.
From This Issue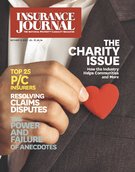 The Charity Issue; Photos of Your Organization Involved in Charity Work; 10% of Net Sales Go to IICF & City of Hope