National
Philadelphia Insurance Companies, a commercial property/casualty and professional liability insurer, has promoted Michael Cundiff from vice president to senior vice president of Surety. Cundiff will succeed Ed Titus, who started the surety division in 2011 and will take on the role of executive advisor.
Cundiff's role will expand from overseeing contract surety in PHLY's Western territory to overseeing the surety division nationwide. He began his career at PHLY with the launch of the surety division in July of 2011. Cundiff and his team in the Western territory started the first PHLY surety regional office in Pasadena, Calif. Once that region was established, Cundiff and Titus initiated the plan to open offices in Seattle and Denver, expanding PHLY's surety footprint in the West.
Prior to joining Philadelphia in 2011, Cundiff's career included 10 years at Kemper.
---
East
The Hilb Group LLC (THG) has hired property and casualty insurance specialist Beth Berardi and acquired her book of business. The transaction became effective Nov. 21, 2019. Based in Braintree, Mass., Berardi will join the THG New England operations, bringing her experience specializing in hospitality insurance. Her addition will complement and strengthen THG's capabilities in the New England region, according to a company press release.
THG is a middle market insurance agency headquartered in Richmond, Va., and is a portfolio company of global investment firm, The Carlyle Group.

Plymouth Rock Assurance, an east coast-based insurance company, announced that Gerry Wilson, president and CEO of Plymouth Rock Assurance Direct Group, has informed company leadership of his decision to retire.
Wilson has led Plymouth Rock's New Jersey operations since 2000. During that time, he has fostered its growth into a leading writer in that state, and then in Pennsylvania, according to Jim Stone, CEO of The Plymouth Rock Group of Companies, in the press release. Wilson launched the direct to consumer channel at Plymouth Rock in 2006 and has completed numerous acquisitions, as well as added the Get Home Safe and Car Watch programs to Plymouth Rock's product and service features, Stone said in the release.
Wilson plans to remain in his current position until his successor is found, and there is currently a national external search process underway to find a new President and CEO.
AXA XL has added Senior Underwriters Odette Novoa and Erica Delaney to its Environmental insurance team in New York. Both have joined AXA XL's Northeast regional environmental underwriting team and report to Hiral Shah, head of Environmental for the East region.
Novoa joined AXA XL from Aspen as an underwriter of environmental and casualty lines in both domestic and international markets. She began her insurance career with AON as an account specialist.
Delaney joins AXA XL from The Hartford, where she served as a Northeast regional pollution underwriter.
---
Southeast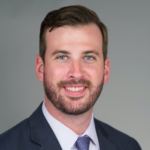 CRC Group has hired Greg Watson as office president for a new CRC office in Charlotte, N.C.
Watson comes to CRC with more than 10 years of industry experience. He began his career as a personal lines underwriter. The addition of Watson, who is based in Charlotte, allows CRC to open a branch in the city. Over the coming months, CRC will work to further build the CRC Charlotte team.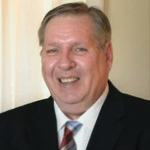 Atlanta-based Southern Insurance Underwriters has named John Skelly Commercial Marine Practice leader. In this position, he will direct the planning, development, implementation and maintenance of commercial inland marine operations.
Skelly began his insurance career in New York's financial district, which led to a succession of inland marine roles and assignments spanning the Northeast, Mid-Atlantic and Southwestern U.S., addressing operational, production and management challenges in retail, wholesale and program arenas. His program background includes builders risk/construction equipment; vacant properties; deductible buy-down; moving and storage; mechanized timber harvesters; broadcasters business assurance; transportation and bailment contracts. Skelly has worked on production expansion, coordination/leveraging, administrative support, reinsurance, CAT analysis, metrics and specialized development.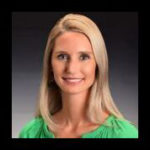 Insurance Office of America (IOA) has added Shanna N. Olsovsky to its team in the southwest Florida region as a commercial risk advisor. With more than 15 years of experience, Olsovsky handles all lines of property and casualty insurance, specializing in coverage for commercial property, construction, real estate development and trade contractors as well as personal lines coverage for high net worth individuals and families.
---
South Central
Alliant Insurance Services has appointed Karey Vaught as executive vice president and managing director.
Based in Houston, Texas, Vaught will provide insurance and risk advisory services to energy and marine clients across the U.S. Vaught joins Alliant with expertise in midstream, domestic E&P and oilfield service companies. In addition to his focus on the energy and marine industry, Vaught will work alongside the 11 Alliant Specialty industry verticals. With nearly 25 years of experience, Vaught previously was a managing director at a global insurance brokerage firm.
The Independent Insurance Agents of Texas (IIAT) has hired Tara Mitchell as a director. Mitchell will lead IIAT's technology initiatives.
For the past four years, Mitchell has worked as director of Information Technology Services, vice president of Technology, and chief information officer at the Surplus Lines Stamping Office of Texas (SLTX). Prior to joining SLTX, Mitchell worked in financial regulation for seven years at the Texas Department of Insurance (TDI). Before joining TDI, she was a personal banker with JPMorgan Chase.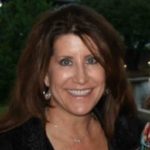 Donna Aug has joined the Surplus Lines Stamping Office of Texas (SLTX) as director of Finance. She joins from Northstar Fire Protection and Northstar Alarm & Suppression System, where she served as controller for 11 years. Prior to this role, she was controller of Sign Tech International for four years. In her new position, Aug is responsible for managing and coordinating SLTX's Finance Department, which includes responsibility for accounting and financial analysis.
---
Midwest
St. Louis, Missouri-based POWERS Insurance & Risk Management hired Kathy Pallarito as a personal lines manager. Pallarito has more than 25 years of sales, customer service and marketing experience in the insurance industry.
In her new position, she will assist the company's producers when pursuing new business avenues, as well as serve all existing clientele. Pallarito will coordinate the personal lines team's lead generation and marketing efforts, particularly for the company's Private Client Division. She has experience in the private client insurance field and has previously worked at several other St. Louis agencies.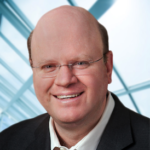 Pinnacle Actuarial Resources Inc. in Bloomington, Ill., has named Tim Mosler as a principal and consulting actuary.
Mosler joined Pinnacle in 2014 and has been in the property and casualty insurance industry since 1996. He has been a consultant since 2001, specializing in the areas of medical professional liability, workers' comp, general liability and commercial automobile insurance. His clients include insurance companies, captives, health systems, self-insurance funds and government risk pools. Mosler previously served as director and consulting actuary and a member of Pinnacle's executive team. He currently leads Pinnacle's research function. Mosler will continue to be based in the firm's Atlanta, Ga.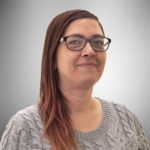 J.M. Wilson has added Rebecca Taylor as an accounting assistant in its Portage, Mich., office. Taylor is responsible for supporting the accounting team. Her role includes processing and recording financial transactions for both J.M. Wilson and Cedar Finance Company. She will also be assisting agents and carriers with their accounting needs. Taylor previously worked in a customer service role in the hotel and hospitality industry.
---
West
Allied Public Risk LLC, through its Allied Winery Risk division, has added Gregory Locher to the winery space in the Western U.S. as lead executive of the firm's property and liability insurance program. The Allied Winery Risk program was designed for wineries and crush facilities in California, Oregon and Washington. Coverages are tailored to the industry and include property, stock, crime, business liability, business auto and excess liability. Allied Public Risk is a national managing general underwriter specializing in select industry segments including public entities, water utilities, emergency services organizations and joint powers authorities. Allied Winery Risk is underwritten from offices in San Francisco and Napa, Calif.
Alliant Insurance Services Inc. has added Los Angeles, Calif.-based Jennifer Blair to its West Coast employee benefits team. Blair will service an array of organizations across the region. Blair's background includes employee benefits, human resources, HR tech and payroll. Prior to joining Alliant, Blair was vice president for Tolman & Wiker Insurance Services LLC. She also has experience in the payroll sector.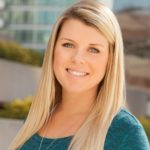 San Diego, Calif.-based Cavignac & Associates has promoted Kelly Potter and Preston Cavignac to principals in the firm. They join Jeff Cavignac, Jim Schabarum, Scott Bedingfield, Patrick Casinelli, Matthew Slakoff and Matthew Noonan in part ownership of the firm.
Potter joined Cavignac & Associates in 2007 and serves as an account executive specializing in risk management and insurance for design professionals, nonprofit organizations, schools and restaurants.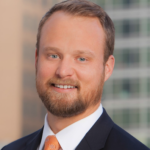 Preston Cavignac started with Cavignac & Associates in 2011 and serves as an account executive and risk advisor, focusing on real estate, construction, development, manufacturing, hospitality, technology and nonprofit clients.
Was this article valuable?
Here are more articles you may enjoy.
From This Issue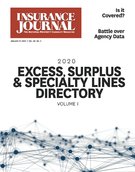 Excess, Surplus & Specialty Markets Directory, Volume I