National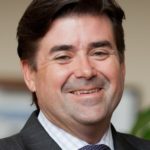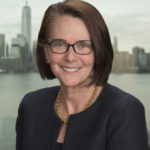 Chubb has expanded its North America claims leadership team with two appointments. Bill Hazelton has been named head of Chubb North America Claims, and Megan Watt has been appointed to a newly created leadership role as head of North America Complex Claims. Hazelton will oversee the strategy for all aspects of the company's commercial and personal lines claims operations. Watt will lead a team designed to complement Chubb's underwriters and business partners and use her experience in casualty, mass tort and other complex claims for clients. Hazelton joined Chubb in 2005 and has served in several leadership capacities throughout his tenure. Prior to this new position, he served as Chubb's Environmental, Excess Casualty and Construction Industry Practice leader. Hazelton is based in Jersey City, N.J. Watt has close to three decades of insurance and leadership experience. She joined Chubb in 2018 as executive vice president and head of North America Claims. Prior to joining Chubb, she was head of Claims for Everest National Insurance Co. She also previously worked for American International Group (AIG). Watt will report to Hazelton and remain based in Basking Ridge, N.J.
---
East
EXL, an operations management and analytics company, appointed Anita Mahon to the role of executive vice president and chief growth and strategy officer. Based in New York, she will also serve as a member of EXL's executive committee. Mahon was most recently vice president and Data, Strategy & Portfolio officer at IBM Watson Health, a business unit focused on developing cognitive and data-driven technologies to advance health. Previously, she served as chief marketing officer of Watson Health. She joined IBM in 2016 through its acquisition of Truven Health Analytics, a healthcare information and analytics business, where she served as chief strategy officer.
Haynes and Boone LLP hired Stephen Raptis as a partner in the Washington, D.C., office, bolstering the national expansion of the firm's Insurance Recovery Practice Group. Over his 25-year career, Raptis has represented commercial policyholders across the nation in complex coverage disputes. His insurance recovery practice involves everything from traditional environmental contamination and mass torts to directors and officers and errors and omissions claims to cyber/data breach claims and privacy work. Raptis comes to Haynes and Boone from Manatt, Phelps & Phillips LLP, where he was an insurance recovery litigation partner.
---
Southeast
Starr Insurance Companies appointed Kathleen Murphy as regional vice president for its Southeast Region. Murphy is responsible for field leadership as well as broker and client relationships. Murphy has more than 22 years of experience on both the brokerage and carrier sides of the business. Starr's Southeast Region comprises Alabama, Florida, Georgia, Mississippi, North Carolina, South Carolina and Tennessee. Murphy is based in Atlanta.
BMS Group, an independent specialist reinsurance broker, appointed Jani Kohonen as senior vice president and Atlanta branch manager. He will be based in Atlanta and reports to Pete Chandler, president and CEO of BMS Re US. Kohonen has more than 15 years of experience in the insurance and risk market. Before joining BMS, he was vice president at StarStone Insurance in Atlanta, overseeing its ILS initiatives and underwriting strategy in the U.S. E&S property space. Kohonen also worked at Aspen Insurance Group in New York, where he held a number of senior roles with a particular focus on catastrophe risk management. Kohonen began his career at Arch Insurance Group.
---
South Central
Tokio Marine HCC appointed Nick Pastor as senior vice president and chief actuary, based in Houston. Pastor has more than 25 years of actuarial experience. Most recently, he served as deputy chief actuary at AIG. Previously, Pastor served as chief actuary for QBE North America, senior vice president for Praetorian Financial Group and senior consulting actuary for Ernst & Young. Tokio Marine HCC is a member of the Tokio Marine Group.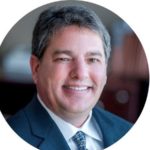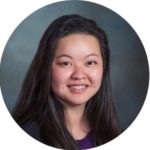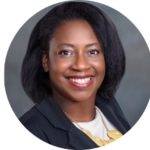 Baton Rouge, La.-based Stonetrust Commercial Insurance Co. promoted Michael "Shane" Treigle to executive vice president and chief financial officer, and hired Tracy Chou as executive vice president and chief investment officer and Natalie Jones as director of Human Resources. Treigle formerly was a senior vice president. Chou was formerly a director for Chou Investment Funds. She will lead and manage the company's investment strategy. Jones has more than 20 years of human resources experience and prior experience in healthcare, telecommunications and insurance.
---
Midwest
Springfield, Ill.- based Horace Mann Educators Corp. has appointed Mark Desrochers, senior vice president and chief corporate actuary, as head of the company's property/casualty insurance business on an acting basis. Desrochers will take over from William Caldwell, who resigned from his role as executive vice president of P/C and L/R, effective April 10. Desrochers has more than 30 years of experience in the property/ casualty insurance industry, primarily in personal lines. He joined Horace Mann five years ago as chief corporate actuary and most recently was an integral member of the Corporate Development and Strategy team. Desrochers previously was president of the personal lines business unit of The Hanover Insurance Group.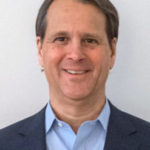 Insurance broker and risk advisor Marsh appointed David Rahr as global leader of its Multinational Client Service (MCS). Based in Chicago, Rahr oversees the MCS team of 1,200 specialists who provide global insights and strategic risk advice to multinational companies in 130 countries. He most recently served as Risk Management Segment leader for Marsh's U.S. Central region.
Venture Underwriters Inc., a division of Allstar Financial Group, expanded its Chicago underwriting team to include commercial underwriting veteran Chris Barrow. Barrow joins as vice president specializing in commercial general liability. He began his career as a claims adjustor at Crawford & Company before moving into underwriting at Western World Insurance Group. He also held underwriting and management roles at Crum & Forster Specialty, and most recently, at Vela Insurance Services in Chicago.
---
West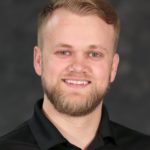 Utah Business Insurance Co. named Tyler Nielsen as chief operating officer. Nielsen joined the company in 2012 and most recently served as VP, operations. UBIC provides workers' compensation insurance.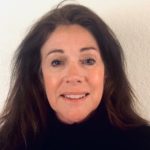 Reno, Nev.-based LP Insurance Services LLC added Lisa McGinty to its southern Nevada commercial team. McGinty has been a commercial insurance broker for more than 35 years. She previously held roles with Liberty Mutual Insurance Co., Aon Risk Services, Marsh & McClennan Cos. and Mercer Benefits Cos.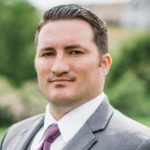 The Liberty Company Insurance Brokers added Jacob Kiley to its San Jose, Calif., office. Kiley specializes in contractor, hospitality, technology and non-profit accounts, and joined Liberty from One Risk Group LLC.
Los Angeles-based Venbrook Group LLC named Sonia Ahuja as chief operations officer. She previously was COO at Farmers Financial Solutions. Prior postings include head of business development at BrightScope, chief strategy officer at First Allied Securities and VP, strategy planning and execution at Wells Fargo Advisors. Venbrook subsidiaries are engaged in retail and wholesale brokerage, program management, claims management and third-party administration.
Was this article valuable?
Here are more articles you may enjoy.
From This Issue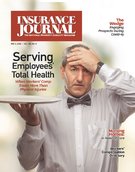 Workers' Compensation Report; Workers' Comp Directory; Markets: Healthcare & Medical Professional Liability