National
The Hanover Insurance Group has appointed James A. Kelley as president of Hanover Specialty Industrial Property. Kelley is responsible for the company's portfolio of insurance for complex, high hazard industrial businesses in this role. He replaces James L. Abraham, who retired from the organization in April.
Kelley began his career as a loss control consultant. Most recently, he served as senior vice president at wholesale brokerage AmWINS. He joined AmWINS in 2014. Previously, Kelley held key roles at The Hartford from 2009 to 2014 and Travelers from 1995 to 2006.
---
East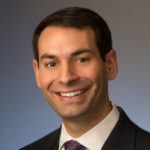 RCM&D, a Towson, Md.-headquartered independent risk management, insurance and employee benefits firm, has hired Matthew Kahn as the new Commercial Division director. Kahn will be working alongside current Commercial Division Director Bill Kable to lead the firm's Commercial Insurance Division.
From 2006 to 2017, Kahn served as a senior client executive and associate general counsel at RCM&D. After his time at RCM&D, he worked at a large national broker as a senior vice president and mid-Atlantic real estate practice leader.
Southeast
Sompo International Holdings Ltd., a Bermuda-based specialty provider of property and casualty insurance and reinsurance, has appointed Michael P. Carroll as senior vice president and deputy head of Life Sciences for Sompo Global Risk Solutions (GRS), reporting to Lisa Davis.
As a key member of the Sompo GRS senior leadership team, Carroll will be responsible for driving the continued development of the company's Life Sciences platform. He brings more than 30 years of technical underwriting experience at Chubb to Sompo GRS.
Carroll will initially be based in Raleigh, N.C.
---
South Central
Wholesale insurance broker and underwriting manager, Burns & Wilcox, has added Laura McCormick to its leadership team. McCormick joins Burns & Wilcox as regional practice group leader of Professional Liability for the Southern U.S. Region, based in the Dallas/Fort Worth office.
McCormick is responsible for setting the strategic direction and growth for Professional Liability business across the Southern region, which includes 10 states ranging from Texas to North Carolina.
McCormick most recently served as senior vice president and national practice leader at MarketScout. She previously held other senior broking positions within the wholesale industry, including at Burns & Wilcox.
Burns & Wilcox is part of Michigan-based H.W. Kaufman Group.
---
Midwest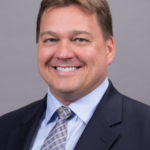 Great American Insurance Group, headquartered in Cincinnati, Ohio, has promoted Kenneth (Ken) R. Bearley to divisional executive vice president within its Bond Division. Bearley joined Great American in 1994 as an underwriter in the Bond Division's Pittsburgh office and transferred to the Cincinnati home office in 2009.
He has served in various leadership roles with increasing responsibility, including overseeing contract surety written for all offices east of the Mississippi River.
In his new role, Bearley will expand his duties to oversee all contract surety written in the U.S. and Europe.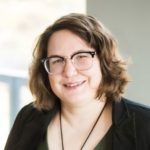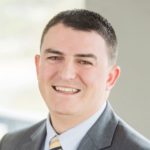 St. Louis, Mo.-based Valley Insurance Agency Alliance (VIAA) recently named Sam Hentschke as service development coordinator and Clinton Mudd as regional manager.
Hentschke is in charge of training the service teams of both new and existing alliance members. Prior to this position, she served as a personal lines account manager at VIAA's sister company POWERS Insurance & Risk Management.
Mudd is responsible for identifying insurance agents and agencies that will strategically benefit from VIAA's membership.
He has served as sales development coordinator at the company for the past three years. Mudd has nearly 20 years of experience in the insurance and finance industries.
---
West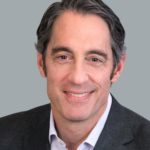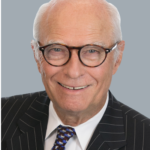 San Francisco, Calif.-based Woodruff Sawyer announced Andy Barrengos has been appointed CEO and chairman by the board of directors. Stan Loar is to be honored with the title of chairman emeritus. In addition, Woodruff Sawyer's board has introduced the new position of presiding director, which will rotate annually among board committee chairs. Chuck Shoemaker, Woodruff Sawyer's senior vice president and audit chair, will take on this position effective immediately.
Loar joined Woodruff Sawyer and its board in 1976 and became the firm's CEO in 1995, vice chair in 2008 and chairman in 2013. He has held key leadership roles in major industry organizations worldwide, including as a current board member of the World Federation of Insurance Intermediaries and of Bermuda captive PAR Ltd. He is the former chairman of both Assurex Global and the Western Association of Insurance Brokers and was the treasurer and a board member of the National Association of Insurance Brokers. He also served as a member of the board for CIAB for several decades.
Barrengos was named CEO in 2016, becoming Woodruff-Sawyer's sixth CEO in the 102-year history of the firm. Barrengos joined Woodruff Sawyer in 1996.
Was this article valuable?
Here are more articles you may enjoy.
From This Issue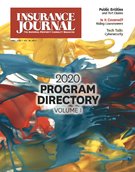 Programs Directory, Volume I; Market: Public Entities & Schools; Special Supplement: The Florida Issue; Webinar: Workers' Comp: Changes & Challenges