National
Everest Insurance announced changes to the Commercial Casualty leadership team. Four underwriters across the country have been appointed leaders for the Northeast, South, Midwest and Southwest regions.
Frank Engle has been appointed vice president and regional leader for the South, overseeing Everest's Commercial Casualty teams in Atlanta and Houston. Engle joined Everest Insurance in 2018 in the Atlanta office.
Marc Costa will be transferring from Everest's New York office to Chicago as vice president and regional leader for the Midwest. Costa joined the company in 2017.
Vice President Scott Weiss has been promoted to regional leader for the Northeast. Weiss joined Everest in 2018 and will be focused on expanding the team in New York, along with deepening its underwriting presence in Philadelphia and Boston.
Garrett Myklak has been promoted to assistant vice president and regional leader for the Southwest. He will lead the team in Los Angeles. He joined Everest in 2017.
Independent insurance brokerage Lockton has promoted two leaders to support the company's planned growth trajectory.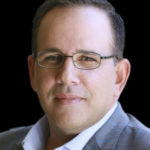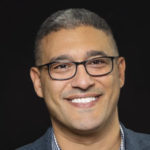 Hiram Marrero, currently executive vice president and regional executive officer, will assume the role of president and global growth officer, reporting to Chairman of the Board Ron Lockton. He will develop and execute on the firm's growth strategies internationally.
Also, Said Taiym, Lockton's current chief digital officer, will assume the role of U.S. chief operating officer, reporting to Global CEO Peter Clune. These two announcements follow November's announcement of Clune becoming global CEO as Ron Lockton assumes the role of chairman.
Marrero has been in the industry since 2000 and joined Lockton Companies in 2016. Prior to joining Lockton, he was with Willis Towers Watson for 12 years.
Taiym has more than 10 years of experience in the insurance industry. He joined Lockton in June 2018. Prior to that, he was senior vice president and chief information officer for AF Group, a workers' compensation insurance organization. He has also worked at XL Catlin, Zurich Financial and Accenture.
---
East
Everest Re Group Ltd. has hired Dana Lodge as chief financial officer of Everest Insurance, reporting to Everest Insurance President and CEO Jonathan Zaffino as well as Everest Group CFO Craig Howie. Lodge will be based at the company's U.S. headquarters in Liberty Corner, N.J.
Lodge joins Everest from Sompo International, where she served as senior vice president and director of finance.
Prior to joining Sompo, Lodge held various roles at Hiscox Insurance USA, including serving as director of finance and interim CFO. Earlier in her career, she worked at Ernst & Young LLP, culminating as senior manager of its Transaction Advisory Services division. Her roles at Ernst & Young included serving as a staff accountant in Toronto and manager of Corporate Finance in Bermuda.
Sayata Labs has announced two new hires to boost its on-the-ground capabilities. Valorie Owens will serve as U.S. business development manager, and Ben Goldfien will serve as insurance operations manager. They will both report to recent hire and former Beazley executive King Flynn, head of insurance.
Owens, a more than 30-year insurance veteran, will help to expand Sayata's footprint, engaging clients on a national scale. She was most recently at Beazley as head of broker relations for the South Central region. Prior to Beazley, she held executive-level underwriting roles at several blue-chip companies, including Chubb and AIG.
In his new role, Goldfien will apply his underwriting expertise and account stewardship acumen to oversee all operations. Most recently, he was a senior underwriter at Starr Companies. Before Starr, Ben held underwriting roles with ACE and CNA.
Sayata Labs is based in Boston, Mass.
---
Southeast
BMS Group (BMS), the independent specialist (re)insurance broker, has appointed Larry Broadnax as senior vice president and Property Facultative leader, effective April 15. He will be based in Atlanta and report to Pete Chandler, president and CEO of BMS's U.S. reinsurance arm.
Broadnax joins BMS with more than 40 years of insurance experience, specializing in property facultative (re)insurance. Broadnax has worked as vice president and Facultative Property broker at Guy Carpenter since 2003. He has also held various senior roles at Northbrook Insurance Companies. He began his career at Liberty Mutual Insurance in 1980.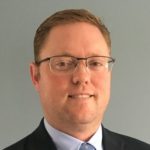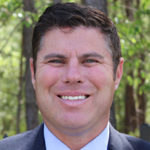 Insurance Office of America (IOA) has added Travis Duke and Kip Bouknight to its team in South Carolina. Duke joins IOA as a risk management specialist with a focus on liability, property and workers' compensation, as well as risk assessment.
Prior to joining IOA, Duke served as a risk management advisor for McGriff Insurance Services, a subsidiary of BB&T Insurance Holdings. He specializes in providing risk management products for clients ranging from start-ups to middle market companies.
Bouknight joins IOA as a commercial lines producer serving out of its Columbia, S.C., branch office.
Before joining IOA, Bouknight served as a vice president for McGriff Insurance Services, a subsidiary of BB&T Insurance Holdings, and a business insurance agent with BB&T. His start in the insurance industry began as a sales executive for Hub International.
Insurance Office of America (IOA) is headquartered in Longwood, Fla.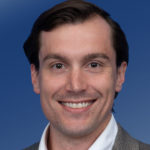 Jackson Sumner & Associates (JSA) has added Keith Shockley as controller and head of the Accounting department. He will report directly to JSA President and CEO Danielle Wade. He has past experience working for BB&T as an analyst and portfolio manager in the commercial banking space.
Most recently, he was with Wells Fargo as a Commercial Relationship manager.
Jackson Sumner & Associates (JSA) is an excess and surplus broker in Boone, N.C., offering a range of insurance products including property, casualty, automobile, garage, professional liability, workers' compensation and personal lines. It is licensed to do business in North Carolina, South Carolina, Virginia, Georgia, Tennessee and Maryland.
---
South Central
Andrew Robinson has been named CEO of Houston International Insurance Group Ltd. (HIIG). Robinson takes over from HIIG's founder and outgoing CEO, Stephen L. Way, who has resigned as chairman of the board but will continue to serve as a director of the company.
Robinson is a global insurance executive with more than 30 years of experience working globally in the insurance industry and in management and strategic consulting. His career includes 10 years with The Hanover Insurance Group Inc., where he was president of Specialty Insurance, executive vice president of Corporate Development and chief risk officer, and subsequently at Crawford & Co., where he was global chief operating officer and executive vice-president.
HIIG is an insurance holding company formed in 2007 and based in Houston, Texas.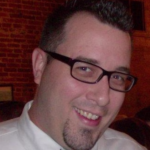 Robby Moore, with PLUS Inc. in Austin, Texas, was installed as president of the Austin Association of Insurance Professionals for 2020-2021 in a virtual ceremony on May 19.
In addition to Moore, other officers installed were President-Elect Jill Duggan Hale; Vice President Rhonda Bowles; Recording Secretary Laura Farmer; and Treasurer Jessica Hahn. Tamra Johnson, Marjolyn Varano and Lindsey Burton were installed as directors.
The 2019-2020 Insurance Professional of the Year award was presented to Moore.
WSS, a member of XPT Group, a specialty insurance distribution company, has added Meghan Easley as senior broker and underwriter in its Plano, Texas, office.
Easley brings 15 years of industry experience to this new role, most recently in underwriting and brokerage business. She has experience writing general liability, property and excess for all classes of business with a previous focus on underwriting risks in coastal areas of Texas, Tier 1 & Tier 2.
---
Midwest
Aon has named Brent Rieth as U.S. practice leader of the Cyber Solutions Errors and Omissions/Cyber Broking team. He is based in Chicago.
Rieth first joined Aon in 2009 as team leader of the E&O/Cyber Broking effort for multi-national clients. In December 2018, he became Central and West managing director and region leader for U.S. Cyber Broking.
In his new role, he oversees the E&O/Cyber resources across the U.S., working with Commercial Risk and U.S. Broking to support Aon's clients.
QBE North America has appointed Thaddeus Woosley as senior vice president of Broker Management & Sales Operations. He is based in Chicago.
Woosley most recently served as vice president and strategic advisor for Specialty & Commercial at QBE North America. He has 15 years of insurance industry experience and joined QBE in February from Aon. Most recently at Aon, he served as vice president of Global Broking and Commercial Risk Solutions.
Woosley will be accountable for broker relationships in his new role, ensuring close connectivity for QBE's trading partners, managing compensation strategies and executing service agreements.
Before joining Aon in 2005, Woosley worked for five years at Ketchum Public Relations.
QBE North America is part of QBE Insurance Group Limited, which is headquartered in Sydney, Australia.
---
West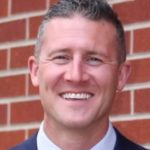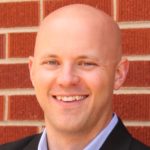 CREST Insurance Group of Colorado has added Lyal Stephen and Dylan Vallino to the firm in the new Ft. Collins location. Both will be producers in the employee benefits division.
Lyal was previously a broker at PFS Insurance Group.
Vallino was previously a benefits agent and partner at PFS Insurance Group.
CREST writes insurance business throughout the Southwest and continental U.S.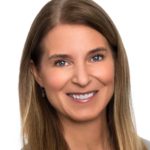 Woodruff Sawyer has added Kelly Crowder to its Northern California management liability and property/casualty teams as a vice president and account executive. Crowder will serve high-growth private and public company clients.
She was previously a senior risk management consultant and account executive at G2 Insurance Services, where she managed large real estate and technology clients. She was an in-house risk manager at Google before that.
San Francisco-based Woodruff Sawyer is an insurance brokerage and consulting firm with offices throughout the U.S.
Poms & Associates has named Jennifer M. Schirtz as vice president of insurance placement. Schirtz is responsible for managing relationships with insurance carriers.
Schirtz joins Poms & Associates from HUB International Insurance Services Inc., where she worked as an account executive since 2006.
Before that, she worked as an independent commercial insurance broker.
Was this article valuable?
Here are more articles you may enjoy.
From This Issue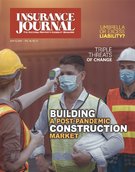 Construction Market & Risks Report; Markets: Umbrellas (Personal & Commercial)