National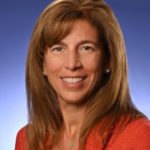 The Hartford has appointed Amy Stepnowski to the positions of chief investment officer of The Hartford and president of Hartford Investment Management Co. (HIMCO), effective Aug. 1.
She succeeds Brion Johnson, who will remain with the company in an advisory capacity through the end of the year.
Stepnowski previously served as managing director and head of Public Credit Research at HIMCO, where she worked since 2008 in roles of increasing scope and responsibility.
She joined the company as a vice president and senior research analyst for emerging markets and then moved to the high yield team, where she covered a range of industries including media, energy and power.
Prior to joining the company, Stepnowski worked for 12 years specializing in Latin American corporate and project finance at J.P. Morgan Chase & Co., where she worked most recently as a managing director.
Johnson joined the company in October 2011 as chief financial officer and head of strategy for planning and development at HIMCO. He held roles of increasing responsibility, including his position as head of Talcott Resolution.
---
East
International law firm McDermott Will & Emery is continuing to build its insurance-sector capabilities with the addition of Jane M. Byrne to its New York office. Byrne is the most recent arrival to the litigation group, which added new teams in New York, Miami, Delaware and London over the past year.
Byrne previously served as co-chair of Quinn Emanuel's Insurance and Reinsurance Litigation Group.
Industry advisory firm TigerRisk Partners announced that Joe Jackson has joined its North American team. Jackson joins TigerRisk from Aon, where he was managing director of Reinsurance Solutions.
He joined Benfield (later Aon) in 2006 and developed specialties in personal and commercial property, liability, workers' compensation, non-standard and commercial auto. He advanced to become account manager for several major clients. He later joined Aon's Managing General Agents (MGA) Practice Group.
Jackson will join Kevin Abramson's team and will be based at TigerRisk's New York office.
C&S Insurance, based in Mansfield, Mass., has hired Matt Post and Paul West to its team. This comes as the agency has added a fourth office location and expanded its staff by 30% over the past several months.
As senior vice president of Commercial Insurance and Risk Management, Post joins the agency to bolster its business insurance division, particularly in the areas of commercial real estate, craft brewing and manufacturing. Throughout his career, Post has represented firms across the Northeast. In his current role, he will focus on the development of specialty manufacturing insurance programs for breweries, distilleries and plastics manufacturers.
As a personal risk advisor, West brings experience to the Private Client Group at C&S Insurance. He works closely with his clients, as well as their financial advisors, to identify carrier programs, enhanced coverage opportunities and unaddressed exposures.
---
Southeast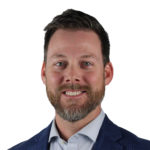 Valent Group, the risk consulting and insurance division of EBSCO Industries (EBSCO), has hired former attorney and business owner Billy DeBuys as vice president in its Employee Benefits Practice.
DeBuys comes to Valent Group after serving as a workers' compensation litigator for privately held companies such as Georgia-Pacific, Buffalo Rock, Drummond Company and Rockwood Casualty Insurance. He also has previous experience as a commercial business owner in the Birmingham area.
According to Paul Barber, Valent Group president, DeBuys will focus primarily on caring for its employee benefits clients but will also consult on workers' compensation-related coverages in its Property & Casualty practice.
Prior to Valent Group, DeBuys spent nearly eight years as a litigator with Starnes Davis Florie, a litigation firm in Alabama, and several years leading Apollo Roofing, a commercial roofing contractor based in Birmingham.
---
South Central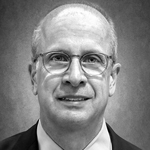 Dallas-based independent insurance agency, Sleeper Sewell Insurance, has named Myles Mendenhall as president. Mendenhall joined Sleeper Sewell Insurance in 2013.
Prior to Sleeper Sewell, he served as president and was a shareholder of Planned Benefits Inc. DBA Foster Financial Group.
Sleeper Sewell Insurance is a member of Insurors Group LLC, an alliance of independent insurance agents in Texas.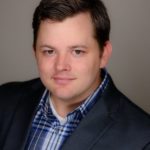 The Liberty Company Insurance Brokers added David McMinimy as a commercial producer in its Liberty White unit in Houston.
McMinimy has years of experience specializing in construction risks. He previously was with Allen Insurance Brokers.
In addition to construction, Liberty's Houston office also has a presence in the trucking and oil and gas sectors, the company said.
The Liberty Company Insurance Brokers is headquartered in Woodland Hills, Calif.
Baton Rouge, Louisiana-based workers' compensation insurance company, LUBA Workers' Comp, hired David Tucker as vice president and sales manager.
Tucker has more than 10 years of service in the insurance industry, with experience in agency relations, risk mitigation, operations, underwriting and safety services.
---
Midwest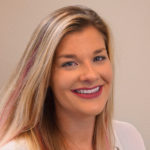 Middleton, Wisconsin-based American Risk Management Resources Network LLC's brokerage division appointed Kari Dybdahl Kohal as the organization's next president.
Kohal brings to the position an array of experience in business and the environmental insurance industry on a provincial, national and global level. She most recently served as ARMR's executive vice president and director of Operations. She has worked at ARMR Network for 13 years.
Kohal succeeds David Dybdahl, who has served as founder and president of ARMR Network since 2000.
Dybdahl will become CEO of ARMR Specialty Holdings and continue to serve as president of its two other subsidiaries, as well as continue to work closely with Kohal and the senior management team.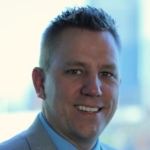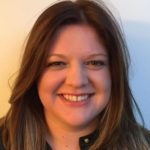 Berkley Fire & Marine, headquartered in the Chicago area, promoted Debra Brickner to vice president of Claims and hired Mark Seich as vice president of Marketing, Sales & Distribution.
Brickner has 15 years of industry experience working with marine claims and most recently served as senior director of claims.
Since joining Berkley Fire & Marine in 2016, she has implemented several organizational business transformation initiatives.
As vice president of claims, she will oversee the day-to-day operations of the claims unit and guide the development of claims services.
Prior to joining Berkley Fire & Marine, Brickner managed inland marine claims for a major U.S. insurance group for more than 10 years.
Seich has 13 years of experience with national and regional carriers in the industry. Prior to joining Berkley Fire & Marine, he served most recently as regional vice president and has held various sales and marketing-oriented roles with U.S. insurance carriers.
As vice president of Marketing, Sales & Distribution, Seich will lead all marketing and sales driving initiatives through the field teams and online distribution channel.
CRC Group opened a new Indianapolis, Ind., office and named Mark Maucere office president.
Maucere is responsible for leading the team and growing the CRC footprint in the territory.
Maucere has more than 25 years of MGA experience. He was previously vice president with Arlington/Roe & Co. He was with AmWins Transportation Underwriters Inc. before that.
---
West
InterWest Insurance Services has named Melanie Brubaker as a commercial insurance broker in the Chico, Calif., office. She has more than 17 years of sales experience.
She was previously a benefits advisor with Aflac. She owned a marketing firm before that.
InterWest offers all lines of property and casualty, workers' compensation, employee benefits and personal insurance coverages, as well as surety products.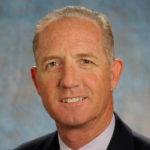 Crest Insurance Group of Scottsdale, Ariz., has named Frank Benedetto as a senior vice president of the employee benefits division.
Crest Insurance Group of Tucson, Ariz., has named Matt Nelson as chief operating officer of the employee benefits division.
Benedetto has more than 30 years of experience. He has held numerous positions in the healthcare industry, including as executive director of Cigna Healthcare (Tucson), Aetna's Arizona market head of sales and eventually Banner Aetna business development director.
Nelson joined Crest Insurance in 2020 as a benefits and commercial lines consultant. He was a vice president with Lovitt & Touche before that.
CREST has offices throughout Arizona as well as in California and Colorado.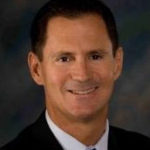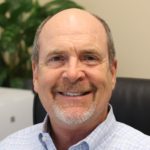 Two owners have been added to Irvine, Calif.-based SullivanCurtisMonroe's ownership team: Skip Jette, who has been with SCM for 19 years and manages the Corona office, and John Melbon, who joined SCM seven years ago and is part of the employee benefits division.
Jette joined SCM in 2001. Prior to joining SCM, Jette was a senior vice president at California Casualty/Calco Insurance Brokers. He began his career at Wausau Insurance Co.
Melbon has more than 30 years of experience in employee benefits on the carrier and brokerage sides of the business.
He started as a group sales representative with Guardian Life Insurance and became its Los Angeles sales manager in 1986.
He launched Benefit Partners in 1990 and spent the next 18 years growing the employee benefits consulting and brokerage firm before merging into USI Insurance Services. Melbon spent five years at USI. He joined SCM in 2013.
Lockton has added Philip Henry to its transaction liability team.
Henry is based in San Francisco, Calif.
He is a former mergers and acquisitions attorney and representations and warranties insurance underwriter whose practice focused on both domestic and cross-border private equity and corporate transactions.
Prior to joining Lockton, he was a mergers & acquisitions attorney at Hogan Lovells US LLP and later Fenwick & West.
Most recently, he established the West Coast R&W practice for AIG, where he served was a senior R&W underwriter.
Was this article valuable?
Here are more articles you may enjoy.
From This Issue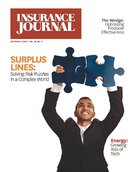 Surplus Lines: Wholesale & Specialty Insurance Association Annual Marketplace; Market: Energy