National
Everest Insurance announced three executive appointments in its underwriting leadership. Mike Harnett has been named chief underwriting officer for North America. Erik Nikodem has been appointed global head of Property, and Neil Lightbown is joining the organization as chief underwriting officer, Everest Global Markets, effective October 1.
Harnett joined Everest in 2017 as deputy chief underwriting officer after 13 years with ACE. In his new role, he will drive Everest's underwriting across North America. He will report to Mike Mulray, chief operating officer, and will remain based in the Philadelphia office.
Erik Nikodem joined Everest in May 2016 to lead the newly formed U.S. Property division. Over the past four years, he has overseen the growth, strategy and profitability of the division's retail property, excess and surplus property, and inland marine space. Nikodem will now move to global operations. Prior to joining Everest, he worked at AIG, where he most recently held the role of president and global Property executive of its Americas region. He will continue to report to Everest Insurance President and CEO Mike Karmilowicz and will remain based in the Boston office.
Neil Lightbown joins Everest after five years with Allied World Assurance, where he was most recently Global Markets chief underwriting officer. He has four decades of experience building and transforming portfolios, having worked in both the Lloyds and company markets. Lightbown will report to COO Mulray and to Vincent Vandendael, CEO of Everest Global Markets. He will be based in the London office.
Specialty insurer AXIS Insurance has hired four underwriters to its U.S. Management Liability team. Christina Segreti, Drew Kushnick, Matthew Holzinger and Sherry Alexakis have joined AXIS as senior underwriters to support growth in the management liability market.
Segreti will work across management liability lines, including public and private directors and officers liability, employment practices liability, fiduciary liability and crime coverages. She was most recently a broker for property and casualty lines at Gallagher. Previously, Segreti focused on management liability insurance as a client service associate at Marsh & McLennan and as a Financial Products underwriter at Great American Insurance. She began her career at Morgan Stanley Wealth Management as a client service associate.
Kushnick's work will also span across management liability lines, including public and private D&O, EPL, fiduciary liability and crime coverages. Prior to AXIS, he was a senior underwriter at Chubb Insurance, underwriting professional liability lines for private companies and large-scale nonprofits. He began his career in insurance at Chubb as a financial lines underwriter. Previously, he held positions as regulatory compliance attorney at Interbank Mortgage Co. and wealth strategies analyst at Bank of America Private Bank.
Holzinger will work closely with AXIS' Private Equity product team and will focus on underwriting insurance products for private equity and venture capital firms as well as private equity-backed public and private portfolio company investments.
He joins AXIS from Starr Companies, where he was a financial institutions underwriter. He began his career as a wealth management associate at Merrill Lynch before transitioning into specialty insurance.
Alexakis will focus on Commercial Crime underwriting. She joins AXIS from Chubb Insurance, where she was a senior management liability underwriter. Alexakis brings 15 years of experience assessing private and non-profit companies for D&O, EPL, fiduciary, crime and other related insurance coverages. She started her career at Chubb working as a claims adjuster for personal property claims before transitioning into various underwriting roles.
---
East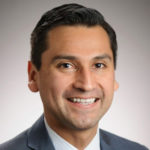 Distinguished Programs, a national insurance program manager, has hired Brando Guerrero as a regional sales executive in New York.
In this role, Guerrero will oversee growth/broker partners in Manhattan, the Hudson Valley and the rest of greater New York. He will be responsible for sales of Distinguished's complete suite of programs and services within Manhattan, Hudson Valley and upstate New York.
Prior to joining Distinguished Programs, Guerrero spent more than eight years at Nationwide Insurance in New York, working as an associate sales manager and agency development sales manager, where he gained experience in the regional markets he will now be serving. Additionally, Guerrero has worked at Harleysville Insurance as a territory sales manager, American European Insurance Group as a territory marketing director and MetLife as a senior commercial lines sales development manager.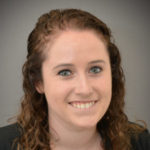 Boston Insurance Brokerage LLC (BIB) has promoted Casie Treen to vice president of Finance and Administration.
Treen has been a member of the BIB team since 2011. She joined BIB as an intern while pursuing a degree in finance at Simmons University and most recently held the position of controller. Treen brings experience to the new position and an understanding of the company. Since starting as an intern, she has held positions in Administration and Operations along with Finance.
---
Southeast
Cypress Property & Casualty Insurance Co. has promoted Jay Rine to president, and new hire, Trevor Hillier, will assume the role of chief financial officer and treasurer.
Rine joined Cypress in 2017, most recently serving as executive vice president and chief financial treasurer. Rine has more than 20 years of financial and operating experience in the insurance industry. He began his career as an actuary with firms including Prudential, Loyal American Life, ING (now Voya Financial) and Nationwide Mutual Insurance Co.
Hillier joins Cypress as senior vice president, chief financial officer and treasurer, with property insurance and financial service experience. Hillier, who joins Cypress' executive team, will provide leadership and oversight for financial planning and analysis. Previously, Hillier was chief financial officer with American Capital Assurance Corp. and vice president of Finance with American Strategic Insurance.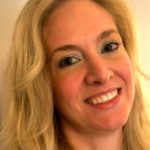 Sealy Nash of Charlotte, N.C. has been appointed as a senior production underwriter at The MEMIC Group, a specialty workers' compensation insurance company serving the Eastern seaboard from Florida to Maine. She will report to Tod Austin, president of MEMIC's Atlantic Region and will focus serve North and South Carolina for the company.
Nash has more than 20 years of experience in the insurance business and most recently worked with Encova Insurance and Eastern Alliance Insurance Group. Nash will continue MEMIC's focus on the health care, education, retail, automotive and manufacturing sectors in this role.
---
South Central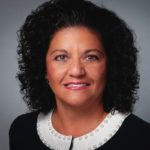 Insurance and financial services firm, Alera Group, appointed Debra Martinez as the organization's chief human resources officer (CHRO).
Based in Houston, Martinez will lead the strategic direction of all aspects of talent management, including training and development, diversity and inclusion, employee compensation, benefits and retention, and merger and acquisition integration efforts. Her expertise lies in aligning HR processes and programs with ongoing business goals, along with developing recruiting, development and retention programs.
With more than 25 years of experience, Martinez joins Alera Group from Exterran, where she served as the global vice president of Human Resources.
Steve Pierce, a construction risk management and alternative risk financing specialist, has joined Alliant Insurance Services as executive vice president within the Alliant Construction Services Group.
Alliant also added Frank Albrecht, a risk management specialist with a background in construction, environmental, transportation and loss analysis, as senior vice president of Alliant Specialty. Albrecht and
Pierce are both based in Dallas.
Pierce joined Alliant with more than 18 years of experience working with large, national accounts. Prior to joining Alliant, Pierce was an area managing director at a national insurance brokerage firm where he directed the national wrap-up practice.
Albrecht has been providing strategic risk management to clients for the past 30 years. Prior to joining Alliant, Albrecht held positions of leadership and mentoring on both the insurance carrier and brokerage sides of the business.
---
Midwest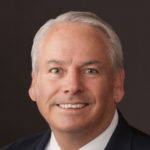 George Daly with The Horton Group in Orland Park, Ill., has been elected president of the Independent Insurance Agents of Illinois (IIA of IL). Daly's term runs until Sept. 30, 2021.
Daly is currently president of the Personal Lines Division of The Horton Group. He spent his first two years in the industry with Allstate and then moved to Insure One for 19 years before settling at The Horton Group. Daly has spent several years representing the IIA of IL in various roles, including regional director, government relations chair, at-large board member, vice president and president-elect.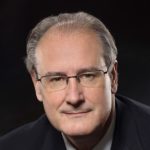 Dwayne "Dewey" Gantz has joined Merrill, Wis.-based Church Mutual Insurance Co. as senior vice president of Finance.
Upon the early 2021 retirement of current senior vice president and chief financial officer, Jeff Steffen, Gantz will lead the Finance organization and all related services as senior vice president and chief financial officer.
With nearly four decades of financial and insurance experience, Gantz brings his knowledge to Church Mutual. He has held prominent positions with several national insurance carriers and most recently served as senior financial officer of property and casualty at
United States Automobile Association (USAA) in San Antonio, Texas.
---
West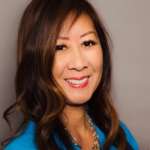 Newfront Insurance in San Francisco, Calif., has named Natalie Parker as head of carrier partnerships.
Parker will oversee carrier relationships for Newfront and join its executive team.
She joins Newfront from Alliant Insurance Services, where she spent 21 years.
Newfront is an insurance brokerage serving clients across the U.S.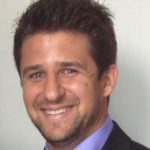 The Liberty Company Insurance Brokers has added Wes Bloodgood to the Woodland Hills, Calif., office.
Bloodgood has experience in high net worth personal lines risk management, as well as experience with high risk properties. He was previously with Altamont Insurance Brokers.
The Liberty Company Insurance Brokers is an independent broker with offices throughout the country.
Was this article valuable?
Here are more articles you may enjoy.
From This Issue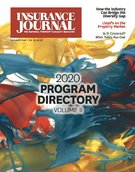 The Talent Issue; Programs Directory, Volume II