National
Regine Fiddler has been appointed as chief marketing officer for insurer Hiscox in the U.S.
Fiddler, who previously served as the chief marketing officer and head of Product at BankMobile, will report to and succeed Russ Findlay, who was promoted to the role of group chief marketing officer earlier this year. Fiddler will be based in New York.
Prior to working at BankMobile, Fiddler served as vice president of Product Development and Brand Management at Higher One before it was acquired by BankMobile. She started her career at Newell Rubbermaid, a consumer packaged goods company.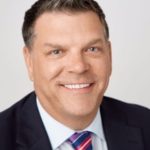 Arch Insurance North America announced that Stephen Ruschak has been hired as executive vice president of Surety.
Ruschak most recently was CEO of The Guarantee Company of North America. In this role, Ruschak will have responsibility for Arch's Surety business and will report to Rich Stock, chief underwriting officer for Large Account Casualty, Surety, and Warranty/Lender Solutions for Arch Insurance North America.
Arch Insurance North America, part of Bermuda-based Arch Capital Group Ltd., includes Arch's insurance operations in the U.S. and Canada.
---
East
Johnstone Partners has expanded its national risk management and claims adjusting practices with the hire of Andrew Friedman in New York.
Friedman joins Johnstone Partners as an adjuster with six years of claims experience. He will bring his expertise to client matters related to recall/contamination, product liability, event cancellation, film and entertainment and all other complex claims. He joins a team led by Bill Johnstone, who has worked as an executive in international claims management for three decades and established Johnstone Partners in 2015.
Johnstone Partners, a boutique claims adjusting firm, specializes in product recall/contamination, product liability, film and entertainment, event cancellation, political risk, errors and omissions/directors and officers and third party administrator services.
James Reiss has been appointed as president of International Bond & Marine Brokerage Ltd. (IB&M), a brokerage providing risk management solutions to the international trade industry. The brokerage was recently acquired by Intact Insurance Specialty Solutions, a brand of Intact Financial Corporation.
In his new role, Reiss will now report to Peter Weightman, senior vice president and chief underwriting officer of Specialty Solutions, North America. Reiss brings more than 15 years of experience to his role as president, including 10 years at IB&M. Most recently, he served as the company's controller and vice president of Finance and previously led the IB&M marine and sales operations.
Throughout the U.S., Intact Insurance Specialty Solutions' underwriting companies offer a range of specialty insurance products through independent agencies, regional and national brokers, wholesalers and managing general agencies. Each business is managed by a team of specialty insurance professionals focused on a specific customer group or industry segment.
Targeted solutions include group accident and health, commercial and contract surety, entertainment, environmental, excess property, financial institutions, financial services, inland marine, management liability, ocean marine, public entities, technology and tuition refund.
---
Southeast
Clearwater, Fla.-based technology and product distribution company Ensurem has hired Jamie Needham as chief marketing officer (CMO).
As CMO, Needham is responsible for the vision, strategic direction and performance of all Ensurem marketing and communication activities. With experience spanning insurance, financial services and telecommunications industries, her expertise includes leading business and brand strategy, strategic communications, integrated, multi-channel marketing and media, digital monetization and web analytics. Needham is a marketing and communications executive with a history of developing and leading strategies and teams for Fortune 500 organizations and international brands operating in regulated industries.
Before Ensurem, Needham held marketing and communications roles with H&R Block, Sprint (T-Mobile), Assurant and American Century Investments.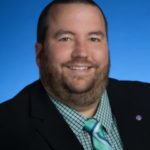 The Tennessee Department of Commerce & Insurance (TDCI) has promoted Jonathan Habart to the role of Captive Insurance Section assistant director.
As a TDCI team member since 2016, Habart recently served as a TDCI Captive Insurance specialist, which included work monitoring, analyzing and examining the financial status and regulatory compliance of captive insurance companies, among other duties.
Captive insurance is an option for companies to self-insure certain aspects of their business. The captive insurance sector has an estimated economic impact in Tennessee of $31 million in direct annual spending and employs more than 100 full-time professionals, according to a TDCI press release.
Habart has been employed by the state of Tennessee since 2014 when he worked as an accountant for the Tennessee Department of Finance & Administration. His previous experience included working for Gaylord Opryland Resort and Convention Center.
---
South Central
Innovative Risk Management (IRM), a specialty program management firm based in Dallas and established in 1991, has added four new partners.
Chris Lovisone has held the role of chief operating officer since 2014. Brian Ricci has been the director of Marketing since 2011. Lisa Hamman joined IRM in 1992 and currently serves as vice president of Operations. Jeff Bromberg has been IRM's general counsel since 2010. These four join the ownership team with IRM's founder, president and CEO, Stuart Stagner.
IRM administers both captive and specialty insurance programs from its headquarters in Dallas.
---
Midwest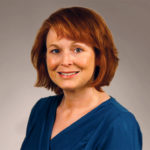 SECURA Insurance, based in Neenah, Wis., promoted five company leaders: Amy DeHart, senior vice president and chief actuary; Dan Ferris, chief legal officer; Tripp Humston, regional vice president of Sales; Tim O'Brien, vice president and controller; and Brett Purcell, regional vice president of Sales.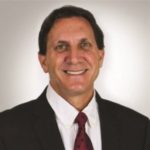 DeHart joined SECURA's actuarial team in 2000 as an actuarial consultant. In 2013, she was promoted to vice president-Actuarial services before taking on her current role as vice president and chief actuary in 2018 where she oversees the company's pricing, reserving, strategic planning, enterprise services and related functions. Prior to joining SECURA, DeHart worked as an actuary for John Deere Transportation Insurance, a specialty writer of long-haul trucking.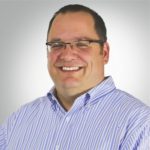 Ferris joined SECURA in 1990 as the corporate attorney. In 1996, he also assumed the role of SECURA's assistant secretary. In 2006, Ferris was named vice president and general counsel, and he assumed the role of corporate secretary in 2011. Before joining SECURA, Ferris was a partner at a law firm in Washington, D.C.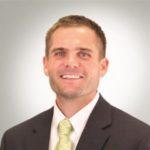 Humston joined SECURA in 2014 as a market manager before becoming regional sales director for Indiana, Kentucky and Michigan in 2018. Prior to joining SECURA, he worked for Liberty Mutual as a territory manager for 10 years.
O'Brien joined SECURA in 2002 as an accounting manager and has held various roles in finance, including his most recent position as controller. Prior to joining SECURA, O'Brien worked for Midwest Security Insurance and Engelson and Associates.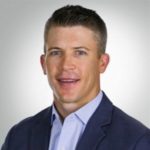 Purcell joined SECURA in 2012. In 2018, he was promoted to director of Sales, where he oversees a team of sales managers in Arizona, Colorado, Kansas and Missouri. Prior to SECURA, he worked for State Auto Mutual Insurance and Universal North America Insurance Co.
The promotions are effective Jan. 4, 2021.
Shelter Insurance, based in Columbia, Mo., appointed Randa Rawlins as president and CEO, effective Jan. 1, 2021. Rawlins will succeed current President and CEO Matt Moore, who will retire in June 2021.
Upon Mr. Moore's retirement, Rawlins will lead Shelter Mutual as well as each of its subsidiary and affiliate companies. Paul LaRose has been promoted to executive vice president at Shelter, and Stacye Smith has been named vice president of Shelter's Human Resources Operations. Both appointments are effective Jan. 1, 2021. Rawlins began her career at She
lter 2002 as general counsel. She assumed the role of secretary of Shelter and its board of directors in 2006 before being promoted to senior vice president in 2016. In 2018, she was promoted to her current role as executive vice president and became a member of Shelter's board of directors.
LaRose began his Shelter career in 1990 as a corporate attorney in the law department, where he advanced to associate general counsel before assuming his current role as vice president of Shelter's Human Resources operations in 2012.
Smith began her Shelter career in 1987 and has held several positions in Underwriting, Training, and Human Resources. She has been in management since 2005, where she has held the positions of manager of Sales Training, Human Resource Programs and Human Resources. On Jan. 1, 2020, she became Shelter's first director of Inclusion and Engagement.
---
West
La Jolla, Calif.-based Palomar Holdings Inc. has named Angela Grant as chief legal officer. Grant will oversee all in-house and corporate counsel duties and will play a role in regulatory, compliance and strategic matters.
She has more than 30 years of operational and legal experience in the insurance industry. Grant most recently served as chief legal and innovation officer at CSE Insurance Group. She was head of compliance and legal at Hippo Insurance before that. Her past leadership roles include roles at Esurance, Kemper and GEICO.
Insurance Office of America has added Mike Riggs as a commercial property/casualty risk advisor specializing in the agriculture and food industries. Riggs joins IOA's team in its Western region, serving out of the Pleasanton branch location.
Before joining IOA, he was a principal at Newfront Insurance. He has more than 25 years of agriculture and food industry risk management and insurance experience.
Lockton Pacific has added Dan Urias as a vice president and producer to grow its commercial insurance presence in the Orange County and Inland Empire regions of Southern California.
Urias is part of Lockton's Pacific region, which encompasses eight offices throughout the Western U.S. Urias is based in Lockton's Irvine office.
Urias was most recently a producer at Marsh & McLennan Agency-West, where he led the construction practice group in Orange County and Los Angeles.
Lockton is a privately held insurance brokerage headquartered in Kansas City, Mo.
Was this article valuable?
Here are more articles you may enjoy.
From This Issue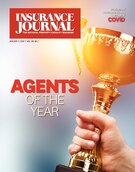 IJ's Agents of the Year; 2021 Agents & Brokers Meetings / Conventions Directory; Market: Employment Practices Liability