National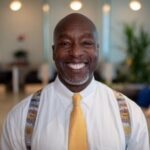 American International Group (AIG) announced that Claude E. Wade will join the company in the second quarter of 2021 in the newly created role of executive vice president, global head of Operations and chief digital officer.
Wade, who has 30 years of operations experience primarily with Fortune 100 companies, joins AIG from BlackRock where he most recently served as global head of Client Experience and head of the Atlanta Innovation Hub. Wade was responsible for shaping the global distribution ecosystem and improving the digital experience for BlackRock clients, revenue retention and efficiency improvements and had overall executive responsibility for creating BlackRock's Atlanta office and digital innovation center.
In 2017, he also served as chief operating officer for BlackRock's Institutional Client Business where he oversaw day-to-day execution for BlackRock's largest business with more than $3 trillion in assets under management and $3 billion in annual revenue. Wade has insurance industry experience having spent approximately eight years with Marsh and Guy Carpenter & Co.
Based in New York, Wade will report to AIG President and CEO Peter Zaffino.
---
East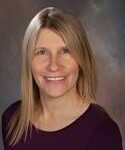 Rockwood Programs Inc., a full-service managing general agency, has appointed Carol Cole to chief marketing officer.
In this role, Cole is responsible for marketing employment practices liability, insurance agents errors and omissions, miscellaneous professional liability, allied healthcare, cyber liability, Rockwood Brokerage and the Firearm Legal Expense program. Cole will also manage the underwriting teams for employment practices liability and insurance agents errors and omissions. Additionally, she will oversee new initiatives including off-duty police officers liability, podiatric physicians liability and Chart 2.0.
Cole has more than 20 years of experience in both marketing and underwriting. Prior to joining Rockwood, Cole was at XS Brokers and Global Indemnity. She also held marketing and underwriting leadership roles at Main Street America Group and CNA. She resides in Leesport, Pennsylvania.
Fred C. Church Insurance, a Lowell, Massachusetts-based independent insurance brokerage and leading provider of property/casualty and employee benefits insurance, has announced Wendi Sanderson as its new director of population health and wellness.
Sanderson will play a role in the creation, administration, management and budgeting of wellness, claims utilization and population health programs for clients.
Prior to joining Fred C. Church, Sanderson spent more than two decades at Cigna New England, where she led and managed a team of client and customer engagement consultants. These consultants were responsible for client and customer benefit education and developing and executing worksite holistic health and wellbeing programs. In her time there, she also led Cigna's New England Wellness Council for six years.
---
Southeast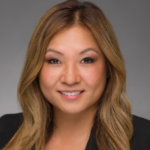 Crawford & Company, an independent provider of claims management and outsourcing services to carriers, brokers and corporations, has appointed Baoling Wang as vice president, managing director and international executive general adjuster. Wang will report to Paul Kottler, president of Crawford Global Technical Services.
Kottler said Wang will help bolster its international division as the company focuses on launching new services for the global market. Wang brings more than 15 years of experience to the role with expertise in various industries, including manufacturing, real estate, logistics, technology, private equity, financial and retail. Most recently, she held the position of executive general adjuster at McLarens.
Based in Atlanta, Crawford & Co. serves clients in more than 70 countries.
Atlanta-based INSUREtrust has announced multiple additions and promotions to its Atlanta team. The company, which was just acquired by Constellation, has added Beck Heigl as an account manager.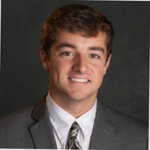 Before INSUREtrust, Heigl was an estimator for a property restoration group. He has experience with multiple types of losses, such as fire, flood, hurricane and more, while also working with both commercial and residential clients across the country.
INSUREtrust has also made other moves to its management team.
Erin Burns was promoted to head of brokerage, overseeing brokerage operations. Within this role, Burns will continue to represent INSUREtrust's expertise at industry events and the educational resources the company provides its agents and clients inclusive of the INSUREtrust Agent Academy.
Additionally, Hunter Maskill has been promoted to managing director. Maskill will have an increased role in the management of business operations while continuing his brokerage work, overseeing claims response and managing general agent products.
---
Midwest
Cincinnati, Ohio-based Core Specialty Insurance Holdings Inc. and its subsidiaries hired William (Bill) R. Fischer to lead its newly formed Agriculture Reinsurance Division.
Fischer is a 25-year veteran of the crop reinsurance business. He was most recently with AIG Reinsurance, where he served as senior vice president of Agriculture.
Core Specialty is an insurance holding company operating through StarStone Specialty Insurance Co., a U.S. excess and surplus lines insurer, and StarStone National Insurance Co., a U.S. admitted markets insurer.
MJ Insurance, headquartered in Indianapolis, has added industry veteran Leea Ashfeld-Schwarz to its Benefits Consulting team, where she will serve as an employee benefits client executive.
Ashfeld-Schwarz comes to MJ from Apex Benefits where she served as a senior account executive. At MJ Insurance, Ashfeld-Schwarz will work to develop and execute the most cost-effective and strategic benefits options for both new and existing clients.
Ashfeld-Schwarz is a registered health underwriter (RHU) and certified resident accident, life and health agent.
BroadStreet Partners Inc., an insurance brokerage holding company headquartered in Columbus, Ohio, appointed Ken Kirk as CEO.
Rick Miley, founder and current CEO of BroadStreet, will assume the role of executive chairman. Kirk joined BroadStreet in 2013, and in 2017, he was promoted to president.
His appointment is the implementation of a long-term succession plan at BroadStreet. Previously, Kirk was the regional president of a large national brokerage, and prior to that, he was CEO and owner of his own independent insurance agency.
Kirk has experience in agency operations and strategy, as well as sourcing, negotiating and integrating agency mergers and acquisitions.
---
South Central
Dwight Andrus Insurance in Lafayette, Louisiana, has added Hayden Marze as a commercial lines producer.
Hayden has prior business-to-business sales experience in the oil and gas and aviation industries.
An independent insurance agency founded in 1945, Dwight Andrus Insurance serves Louisiana and surrounding states through six offices.
Dallas-based employee benefits provider, BenefitMall, added Randal Mitchell in its Consumer Products Division as sales manager and promoted Alvin Sims to business development executive.
As sales manager, Mitchell is responsible for the overall sales and growth of the Consumer Product Division, as well as directly managing and leading the national sales team. He has more than 35 years in the health insurance sales industry.
Sims, who formerly served as sales manager, now is responsible for broker recruitment and contracting as well as building strong relationships with new agents. Sims has been with BenefitMall since 2012 and served as a broker sales representative before transitioning to sales manager.
Connie Gomez has joined the Independent Insurance Agents Association of Texas' IIAT Advantage team as an Advantage Market support specialist and RLI account manager. Gomez previously served as education coordinator for IIAT's education department.
In her new role, Gomez will assist IIAT members with enrollment into the Advantage Markets programs. She also will be the primary contact for the RLI Umbrella and In Home Business Program.
Gomez succeeds Cortney Copeland, who recently moved to the IIAT E&O team full-time, where she now serves as an E&O customer service representative. Copeland joined IIAT in 2017 as a receptionist and started managing the RLI book of business in 2018. In her new role, Copeland will assist the E&O Team with policy renewals and provide customer service to E&O clients.
---
West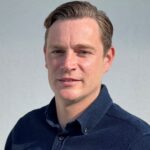 Resilience Cyber Insurance Solutions has named Gavin Reed as executive vice president based in Los Angeles, California.
Reed has nearly 20 years of underwriting experience, most recently as assistant vice president of specialty underwriting at CNA Insurance. Reed spent 10 years in the London market in various broking and underwriting roles across all financial lines.
He began his insurance career at Marsh as a broker before joining Hiscox and then CNA in London.
IMA Financial Group has named Paul Washington to its executive leadership team.
Washington has 30-plus years of experience in senior operating roles for both commercial and public sector entities. He will oversee corporate partnerships for IMA and will support the firm's real estate needs as it expands throughout the U.S. Washington will also manage IMA's technology investment fund and its innovations.
Before joining IMA, he was market director for commercial real estate company JLL's Colorado and Utah operations. Prior to that, he spent nearly six years as executive director of economic development for Denver.
IMA Financial Group is a North American insurance brokerage firm specializing in risk management, insurance, employee benefits and wealth management.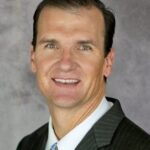 EPIC Insurance Brokers and Consultants has named Rob Shepherd as a senior principal in its risk management operation in Los Angeles, California.
Shepherd is responsible for new business development and the design, placement, and management of risk management insurance programs and solutions for mid-market and large clients.
Shepherd comes from Willis Towers Watson, where he spent the last six years of his career managing teams of risk management and business professionals.
EPIC is a retail insurance brokerage, providing property/casualty, employee benefits, specialty programs and private client solutions.
M.J. Hall & Company of Alaska has named Jessica Barker to vice president and general manager of MJ Hall & Company of Alaska. She previously spent five years as a broker, and has 26 years of industry experience. M.J. Hall & is a surplus lines brokerage with offices in California, Nevada and Alaska.
Was this article valuable?
Here are more articles you may enjoy.
From This Issue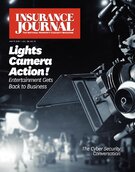 The Entertainment Issue; Markets: Cyber & Security