For insurance leaders tasked with managing their organization's human capital, the COVID-19 pandemic presented myriad challenges around employee safety and wellness, and transformed their workplace responsibilities in ways they never anticipated.
From navigating the shift to fully remote work, to return-to-office uncertainty, to mask and vaccine mandates, and employee burnout, as well as maintaining company culture, there's been a lot for top talent leaders to handle over the last two years.
The experience also helped underscore the importance of the HR position and why HR leaders must be considered a true business partner in leading an organization, particularly as it relates to employee health and safety, executives in these positions told Carrier Management, sister publication to Insurance Journal.
"The pandemic has truly changed how we do business and the relationship employers have with their employees, and so much of it sits in the HR function," said Laura Rock, chief human resources officer for Zurich North America. "It's such an exciting time to be in this seat."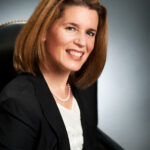 "It's really enlarged our role — for everybody on the HR team — to help manage the pandemic, everyone from benefits to employee relations," said Caryn Angelson, chief legal officer and chief human resources officer of Tokio Marine North America and general manager of Global Talent Management Group for Tokio Marine Holdings.
There's an adage comparing HR leaders to the elementary school principal. Now "we've also become the school nurse," Angelson said.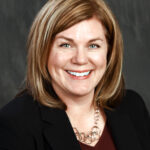 In many ways, workplace safety was taken for granted prior to the pandemic, said Tracey Schweitzer, chief people officer for Wisconsin-based American Family Insurance, but these days it's on the forefront of everyone's minds.
Still, she noted, "I certainly never joined HR thinking that a good percentage of my time over a two-year period would be spent on things like vaccines or testing or masking or extended office closures."
Through it all, Schweitzer said HR leaders like herself never wavered from prioritizing the needs of their people.
"We really needed to make sure that we led with our values, and first and foremost kept our employees safe," she said.
"There was never a question. We take care of our customers; we take care of our employees."
The talent leaders from American Family, Tokio Marine and Zurich North America, as well as Florida-based American Integrity Insurance, Nationwide Insurance, Westfield, and startup homeowners insurtech Slide, shared how they guided their organizations through a once-in-a-lifetime pandemic and their priorities moving forward.
A 'Flexible' Approach
The pandemic transformed the workplace in a short period of time, and companies had to adapt quickly, said Tokio Marine's Angelson.
Staying flexible and in constant communication with employees and company leadership has been key, especially given the everchanging threat of the virus, as evidenced by the recent Delta and Omicron variants. Companies have had to alter, or completely scrap, their plans for employees to return to the office full time, and many employees now prefer to have the option to work from home at least a few days a week.
"Where we ultimately land when the pandemic becomes more endemic is likely a hybrid workplace where some days you're in the office and some days you're at home," said Angelson, who has been with Tokio Marine since 2001.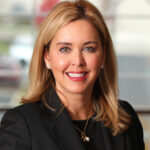 Jennifer Palmieri, chief people officer for Westfield, said the company is not taking a "one-size-fits-all approach" to bringing employees back into the office. The leaders value having people work in person, she said, but know that things can be accomplished remotely as well.
The company is checking in and surveying employees regularly and making decisions based on that feedback, she said. "We realize that different employees will have different needs and expectations, wants and desires as they return to work, and we're going to work with them to try to accommodate as much as possible," Palmieri said.
About 25% of American Family's workforce was working remotely when the pandemic hit, said Schweitzer. So, the company was already leveraging technology to connect with its employees. However, the situation has accelerated the remote work trend, she said.
The company is now developing and testing different options and precautions so people can work safely. "As long as we continue to meet business, customer and employee needs, we feel we're going to be able to continue to test and iterate what we learned," she said.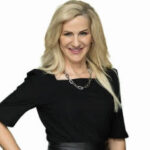 Slide, started last year by Bruce Lucas, the former chief executive officer and founder of homeowners insurer Heritage Insurance, opened a physical office in Tampa when it launched last fall, according to Chief People Officer Shannon Gougis. Though employees have the option to be remote or in person, most are coming into the office regularly.
"Everyone appreciates the ability to be in person and collaborate because we are building something from scratch. So, it's really beneficial to be able to have that face time," she said.
The 'Great Resignation,' Diversity and the Talent War
The "Great Resignation" is something HR and talent leaders across all industries are intimately familiar with as the pandemic prompted people to re-evaluate their current careers and pursue new job opportunities.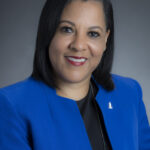 "The pandemic certainly has been a time where everyone just paused; there was a lot of time to reflect and rethink what was important to them and their families. They've developed more of a sense of purpose and passion, and they want their work to be meaningful to them, not just a job," said Angela Bretz, senior vice president, and chief diversity and talent acquisition officer for Nationwide.
Workplace flexibility, for example, is no longer considered a perk but the number one job requirement by potential candidates, Bretz said. Organizations must adjust and be open to new ways of doing things if they want to attract and retain talent, she said.
Nationwide sees the current employment movement as "The Great Attraction," Bretz said, and has had to "rethink and reimagine" its talent strategy. "How we are recruiting and retaining folks looks and feels different today than how it did a couple years ago because what's important to them has shifted," she said.
The Great Resignation opened the door for a new company like Slide to attract top talent, according to Gougis, who became the company's second employee in September and has 25 years of experience in HR. "If you take a step back and look at it, it really is just about employees wanting a good workplace environment that's optimal for them, as well as fair pay and recognition," she said. "It's left this space for Slide to come in and kind of be the hero, or the winner, because it's allowed us to really have those conversations about [Slide's] culture, and then they see it in action."
Gougis said the company currently has about 20 employees and plans to hire at least 13 more. The company is looking for a diverse group of people who are "willing to step outside their comfort zone in order to help push us forward," she said.
Attracting those kinds of employees hasn't been a problem so far because people want to be part of something "innovative and exciting." The insurtech is being flexible in how it builds its team by allowing company leaders to craft their staffing strategy, rather than focusing on hiring for specific job titles.
"We can't approach the talent portion of the business in old, archaic ways and never change. A more modern approach is necessary for both the business and employees to be successful," she said.
Recruiting diverse talent remains a key focus for HR and talent leaders, the executives said, as companies realize the necessity — and benefits — of employing people of different backgrounds.
To that end, Nationwide combined its HR and diversity, equity and inclusion organizations early last year. Bretz, who has worked for Nationwide for 36 years and has led its DEI efforts since 2019, joined the company's human resources team as head of talent acquisition at that time.
She said Nationwide is "very intentional" in looking at the current makeup of its teams and hiring for what is missing, whether it be a certain personality, race or gender. "What we understand and we get wholeheartedly is that diversity, equity and inclusion begins with recruiting," she said.
Palmieri joined Westfield as chief people officer in July 2020 and has focused on reorganizing the carrier's HR functions to include DEI and its HR technology group since then. She said the goal of integrating these teams into the HR function was to make the organization less transactional and more strategically focused on achieving Westfield's business goals and anticipating its future needs.
Her team's efforts to bring in new and strong talent are intrinsically linked to Westfield's DEI strategy, she said.
Westfield is working with organizations like historically black colleges and universities (HBCUs) to introduce young people of color to the insurance industry to align with that strategy.
"We want to help educate and inform them about the industry and the great work that we do and how you can have a really meaningful career," she said.
Talent and DEI are built into American Family's strategic plan, Schweitzer said, because of the company's belief that having diverse teams and inclusive environments produce better business results. The company views "The Great Resignation" as an opportunity to be more intentional in its DEI recruitment efforts, and in how it develops current talent within the organization.
"It isn't like we talk about business and then talent and DEI is on the side. Those things are integrated together, which makes my role even more exciting because everybody cares about talent and its part of our strategic leadership perspective," she said.
Tokio Marine's Angelson said work flexibility is easing talent attraction and retention efforts, but she is consciously aware of not overlooking remote workers when it comes to new opportunities and assignments. This is especially true for women, who are opting to do remote work with increasing frequency and are already underrepresented in the senior ranks of the insurance industry.
"We all, as management, have to be much more deliberate in terms of ensuring that equal opportunities for advancement are given to everyone irrespective of where their office may be," she said.
Maintaining, Rebuilding a Company's 'Secret Sauce'
One of the most important elements of attracting and retaining employees is company culture, the HR leaders said, which has been hard to maintain with the shift to remote work.
Tokio Marine's Angelson said the ongoing hybrid work environment may also impact the engagement of new talent. "Culture is the secret sauce, and making sure that people really understand the culture if they're new to the organization is going to be a challenge for all organizations," she said.
The executives stepped up their efforts to keep people engaged and connected to each other and their organizations throughout the pandemic.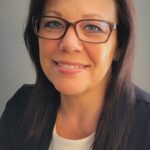 Angela Quinn, senior vice president and chief human resources officer for Florida homeowners insurer American Integrity, said her team organized a variety of fun activities to bring people together safely, including virtual coffee breaks, field trips and games.
"It takes more effort to keep a relationship or develop a relationship when you're not in person, so we were very creative," said Quinn, who has led HR for American Integrity for 10 years.
While there was a paradigm shift in terms of how people formed relationships during the pandemic, particularly newer employees, Quinn believes the relationships at her company are stronger than before. "There was an intentionality about getting to know our employees and each other," she said.
Schweitzer said it's been a challenge to create connections with new employees of American Family, which once housed thousands of people at its main campus in Wisconsin. "A good chunk of our workforce has never set foot in one of our buildings because they were hired during the pandemic," she said. "Their relationships were built over Zoom."
Improving the onboarding experience for new employees so they can build those relationships if they continue to work remotely is a big priority for her team, she said.
They are also working on how to bring people together safely. For example, rather than have people leave for meals or have them delivered, the company now offers fully subsidized breakfast and lunch. This also offers the opportunity for what she called "accidental collisions" among employees.
"Food always brings people together," she said.
Post-Pandemic Priorities
The human resources leaders know there's a strong feeling of burnout among employees two years into the pandemic, so communication and employee well-being are top priorities moving forward.
They've instituted several initiatives for employees to express their concerns or ask for support, including regular check-ins, wellness surveys, access to outside resources and job flexibility.
"We are very intentional about having those conversations and setting expectations, [communicating] that while we know this is a difficult time, … we expect them to walk away, take breaks and pause because their mental health and just overall wellness is priority No. 1," Nationwide's Bretz said.
The pandemic has changed the dynamic between employees and managers over the last two years, said Zurich's Rock. HR leaders now look to managers to connect with their employees at a much more basic level in terms of their safety, health and family situation.
It's been very rewarding for her team to be able to support that work, she said.
"It's a huge priority for us to make sure that our people feel at their best working with us," Rock said.
Palmieri said managers and leaders should be having frequent check-ins with their employees to see how they are feeling. Not only does it help the employee and the HR organization but also the overall business.
"It's really important for leaders to have open lines of communication with their employees and to share with us any findings that they have," she said.
American Family's Schweitzer said the core function of HR is taking care of people, but she knows her team of 450 must take care of themselves as well during this demanding time.
Her team is working on prioritizing what needs to get done right away and what can wait.
"One of the ways that we're helping really all employees, but I would say HR employees especially, is to be really intentional about when we engage and not creating fires," Schweitzer said. "Fire drills are always going to exist, but not creating fires when they don't need to be."
As the immediate pandemic challenges shift, Rock said her team is ready for whatever happens next and she's grateful for the partnership and support of company leaders.
"My department feels appreciated by our employees, appreciated by the company, and feels like we've really been able to deliver and make a difference," she said.
Topics COVID-19 Talent Training Development
Was this article valuable?
Here are more articles you may enjoy.
From This Issue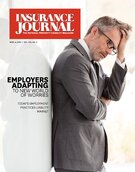 Employment Practices Liability; Markets: Aviation & Drones