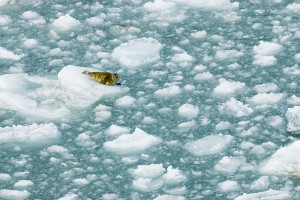 The Virginia Supreme Court has recently granted rehearing of a closely followed legal case involving global warming, The AES Corp. vs. Steadfast Insurance Company. The court says its previous decision on the case has been "set aside."
On Jan. 17, the Virginia Supreme Court stated that "upon consideration of the [AES Corp.'s] petition to set aside the judgment rendered herein on September 16, 2011 and grant a rehearing thereof, it is ordered that the said judgment be set aside and a rehearing is granted."
Last September, the high court affirmed a lower court's decision that Steadfast Insurance, which provided commercial general liability (CGL) coverage for Virginia-based energy company AES Corp., has no duty to defend and indemnify the insured for claims arising from a global warming lawsuit.
Steadfast Insurance has been given 21 days from the date of the court's rehearing order to file a brief in reply. Oral argument on the petition for the rehearing and the Steadfast Insurance's brief in reply is expected to be heard by the Virginia Supreme Court later this month. The petition to rehear the case was submitted by AES Corp. last October.
Steadfast Insurance is an Illinois-based insurer and an indirect subsidiary of Zurich Financial Services.
A Closely Watched Case
This case has been closely watched by the insurance industry because it's the first case of its kind in the country to reach an appellate court. The case asks whether an insurer offering a CGL policy is liable for claims when the insured is accused of contributing to the climate change and causing environmental damage.
The case centers around AES and a lawsuit filed against the company by a village in Alaska. (And AES's argument that Steadfast Insurance is liable for its defense and indemnity.) In 2008, the native village of Kivalina sued AES and other defendants for allegedly damaging the village by causing global warming through emission of greenhouse gases.
Steadfast Insurance argued that it was not obligated to defend AES or cover any damages because the environmental problems alleged by Kivalina were not "occurrences" as defined in the commercial general liability policy the insurer issued. Steadfast provided AES a defense under a reservation of rights and filed a declaratory judgment action in the Circuit Court of Arlington County in Virginia.
The Alaskan village asserted that the deleterious results of emitting carbon dioxide and greenhouse gases is something that AES knew or should have known about. Virginia courts noted that assertion and ruled that "When the insured knows or should have known of the consequences of his actions, there is no occurrence and therefore no coverage."
AES: Court's Decision Was in Error
In its petition to rehear the case, however, AES Corp. argued that the Virginia Supreme Court had erred in "failing to distinguish between allegations that a defendant should have known that harm was reasonably foreseeable and allegations that a defendant should have known that there was a substantial probability that harm would occur."
AES stated in its petition that "the scientific consensus on which [the Alaskan village] relies does not state that harm to the village was inevitable or eminently foreseeable. The scientists rather use subjective language suggesting only that CO2 emissions 'could' result in global warming which, in turn, 'could' or 'should' or 'may' result in harm."
The petition also states that "This court's opinion departs from precedent and basic principles of insurance law by treating allegations that a defendant 'should have known' (i.e. foreseen) a particular harm as equivalent to allegations that the insured should have known to a substantial probability that the insured's acts would cause the harm."
AES argued that the court's opinion "thus collapses the ordinary negligent standard into the intentional act standard. If allowed to stand, it would eliminate insurance coverage in most cases. Insureds and plaintiffs alike will suffer, because they will be unable to depend on insurers to provide a defense or coverage in most tort cases."