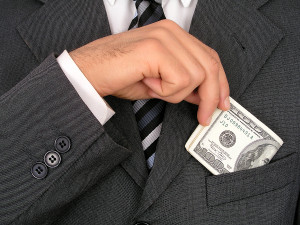 It looks like the courtroom battle has ended for the New York State's broker compensation disclosure regulation.
Earlier this month, the New York appeals court agreed with the lower court and said insurance regulators were within their rights to issue a rule that requires brokers to disclose in detail the sources of their compensation.
Regulation 194, first implemented in 2010, requires brokers to tell clients how companies pay them even when the clients haven't asked. If clients request more information about the compensation, brokers must then provide further detailed information regarding transactions, such as earnings for the policy sold and the pay the broker would have received had the client chosen a different policy.
Independent Insurance Agents & Brokers of New York and the Council of Insurance Brokers of Greater New York are two New York agency groups that have been fighting in court to overturn the regulation. They have been opposing the required disclosures, calling the rule a burden for brokers and of little benefit to consumers.
They have also been voicing their deep disappointment with the court's recent decision. But on March 21, the two groups announced they decided not to appeal the latest appellate court decision.
"We did all that we could to fight this misguided regulation," said IIABNY Board Chairman Christopher Brassard.
"The board has concluded that the likelihood of the New York Court of Appeals overturning the decisions of the two lower courts is small. IIABNY spent all of 2009 negotiating with regulators on this issue and was able to achieve some positive changes. We spent the last two years arguing our case before trial and appellate courts," Brassard explained.
"Unfortunately, those arguments have been unsuccessful, and it is time for IIABNY to focus its energies and resources on helping its members comply and on other issues that affect our members."
Some in the industry have been firmly supporting the court's decision all along. Daniel Kugler, external affairs committee board liaison at the Risk & Insurance Management Society, said "Consumers deserve the same transparency and information from their insurance brokers that is required of any other financial entity in order to make intelligent purchasing decisions."
"RIMS strongly believes that these disclosures will eliminate the inherent conflict of interest posed by contingent fee arrangements, enhance the relationship between brokers and consumers, ultimately benefiting all risk practitioners by creating a more efficient and accurate insurance marketplace."
Was this article valuable?
Here are more articles you may enjoy.