Pittsburgh-headquartered health insurance giant Highmark Inc. has named Dr. William Winkenwerder as the company's new chief executive officer.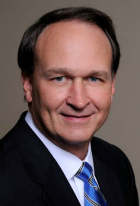 The appointment comes two months after previous CEO, Kenneth Melani, was fired in wake of a scandal. Melani was fired after getting into a fight with the husband of an employee with whom he was having an affair.

Newly appointed CEO Winkenwerder, 58, brings to Highmark significant experience in medical care delivery, health insurance operations and national health policy.

From October 2001 through April 2007, Winkenwerder was Assistant Secretary of Defense for Health Affairs in the U.S. Department of Defense, where he led the military health system's 132,000 personnel and served as the principal medical advisor to Secretaries of Defense. The U.S. military health system provides care for 9.5 million people through its network of private physicians and hospitals known as TRICARE and through more than 70 military hospitals worldwide.
Most recently, he has served as CEO of the Winkenwerder Company, a consulting firm based in Alexandria, Va., that he founded in 2007. The company specializes in strategic advisory services to health care companies and organizations across America.
Winkenwerder also served in a variety of executive roles in the health insurance industry in the past, including senior posts at Kaiser Permanente and Blue Cross Blue Shield of Massachusetts and Emory University's Academic Medical Center.
Was this article valuable?
Here are more articles you may enjoy.