A new survey says few employers plan to drop health insurance following the Supreme Court ruling upholding the Patient Protection and Affordable Care Act — but most do plan to take steps to control costs.
According to a survey of the New England employers conducted by the New England Employee Benefits Council (NEEBC), only 1 percent said it's likely they'll stop offering health insurance, while 86 percent said they plan to continue, and 13 percent said they aren't sure.
However, 18 percent said they plan to offer insurance only to full-timers as defined by the law.
The survey was completed online by 1,300 members representing about 350 New England-based companies, the majority of which are located in Massachusetts, Rhode Island, and southern New Hampshire.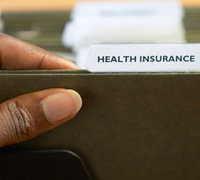 The survey also said cost-control strategies that employers are considering include adding wellness features (51 percent), adding consumer-directed health plans (37 percent), narrowing spending (45 percent), and dropping coverage (8 percent).
Meanwhile, 58 percent said they believe PPACA's universal coverage will increase healthcare costs, 10 percent expect lower costs and 33 percent foresee little impact.
Additionally, 25 percent of employers said they expect to restructure employee contributions to impact eligibility for exchanges, 38 percent said they don't plan to, and 37 percent aren't sure.
On a scale of 1 to 5 — with 5 being "very prepared" — 92 percent of employers indicated a 3 or higher on how prepared they are to respond to all implications of the law, with 4, at 45 percent, most often checked. Forty-two percent of respondents said they have analyzed how healthcare reform will impact their costs.
The survey also found that 29 percent have already started to redesign their plan to avoid triggering the excise tax on "Cadillac" plans that starts in 2018. That tax is the employers' number one concern, cited by 75 percent, followed by minimum essential benefits (11 percent), auto enrollment (9 percent) and 30-hour eligibility (5 percent).
Fifty-six percent said the uncertain availability of state insurance exchanges will not affect their strategy or philosophy for 2014 and beyond, 17 percent said it would, and 28 percent said it would somewhat. Seventy-three percent of mid-sized and large employers in the region responded to the survey. Numbers above may not add up to 100 percent because of rounding.
NEEBC said it conducted the survey to better understand how the Supreme Court's ruling on the PPACA is affecting the region's employers.
"Our survey shows that most benefits and HR professionals are becoming more focused on compliance and implementation, with the possible exception of those maintaining grandfathered plans, which are exempt from certain provisions of the law," said Jack Curley, NEEBC's executive director.
NEEBC, based in Waltham, Mass., is a nonprofit that advances knowledge and education in employee benefits. NEEBC's 1,350 members manage benefits for an estimated 2.5 million employees. Members include employers and providers of benefits consulting and services throughout New England.
Was this article valuable?
Here are more articles you may enjoy.