Maryland insurance regulators are reminding consumers that beginning October 1, there will be new state laws and requirements concerning mopeds and motor scooters.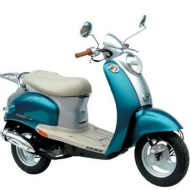 New laws require that mopeds and motor scooters must be titled through the Motor Vehicle Administration (MVA) and the MVA-issued decal must be displayed on the vehicle at all times.

Also, moped and motor scooter owners must obtain and maintain liability insurance and uninsured motorists insurance coverage. Maryland law requires policy limits of $30,000 for bodily injury per person, $60,000 bodily injury per accident; and $15,000 for property damage for both liability and uninsured motorists coverage.

In addition, operators must carry evidence of insurance when operating the vehicle. This evidence of insurance would be a current insurance card. The insurance card should include the owner's name, policy number, and vehicle information.
Moped and motor scooter operators are also required to wear MVA-approved helmets, and if the moped and motor scooter does not have a windscreen, operators must wear protective eyewear approved by the MVA.
Regulators point out that not all insurance companies offer coverage for mopeds and motor scooters. Consumers can contact their auto insurance carriers to determine if they offer this coverage. Consumers can also refer to the listing provided by the Maryland Insurance Administration of companies offering motorcycle policies, which includes motor scooters. Some of these companies also offer coverage for mopeds.
Additional information related to title and decal requirements, including fees, and helmet/eye protection requirements can be found at the Motor Vehicle Administration website.
Was this article valuable?
Here are more articles you may enjoy.