The Hartford Financial Services Group has promoted Robert Bateman to senior vice president and controller of the company. Bateman succeeds Beth Bombara who was recently promoted to lead The Hartford's Life Runoff business.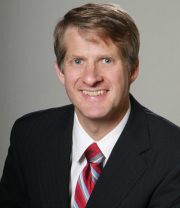 In his new role, Bateman will be responsible for the accounting operations of the company and will report to Christopher Swift, executive vice president and chief financial officer of The Hartford.

In his previous position, Bateman was senior vice president and chief financial officer for The Hartford's Commercial Markets division. He joined The Hartford in 2004 and has served in a variety of roles within the finance organization, including chief financial officer for Claims and The Hartford's P/C Runoff business.

Prior to joining The Hartford, Bateman was a senior manager at KPMG LLP and vice president of internal audit for Kaman Corp. He is a member of the American Institute of Certified Public Accountants.

The Hartford Financial Services Group Inc., headquartered in Hartford, Conn., is a leading provider of insurance and wealth management services for millions of consumers and businesses worldwide.
Was this article valuable?
Here are more articles you may enjoy.