Connecticut Workers' Compensation Commission issued its annual report on Sept. 1. The Commission touted a number of accomplishments for the fiscal year 2012, including: providing more effective and efficient services; improved monitoring of hearing backlogs; and enhanced online capabilities.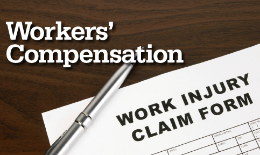 "During the fiscal year ending June 30, 2012, the Commission moved aggressively to provide more effective and efficient service delivery. All duties and responsibilities continue to be executed effectively and punctually with fewer full-time employees than in the last several years," according to the report.

According to the report, 62,671 illnesses and injuries were reported by employers and/or their insurance carriers during the fiscal year 2012. There were 53,874 informal hearings and 1,099 formal hearings during the past fiscal year.

The report stated continual monitoring of hearing backlogs at the eight district offices — and reassignment of resources to meet heavy workloads — have resulted in a major decrease in time between initial hearing request and the date the hearing is actually held. Hearing backlog is down dramatically for both informal and formal hearings, it stated.
The Compensation Review Board continues to process cases expeditiously, according to the report. This year, new appeals numbered 100. Meanwhile, there were 98 dispositions, including 60 written opinions.
And to help monitor medical costs, (comprising more than 40 percent of total workers' comp payments), the Commission reviews and approves applications for managed care plans. As of June 30, 2012, 3,561 employers and 576,757 employees have approved plans, the report noted.
The report also stated that a steadily increasing percentage of on-line reporting of workplace injuries has resulted in more accurate data at lower cost.
The Commission's website has expanded vastly, the report stated, providing vital, up-to-date information on all aspects of the Commission's resources and services including the law, CRB decisions and late-breaking news. Additionally, the Commission's major forms are now available in fillable PDF format.
The Commission said it offers an enhanced capability to its online fillable PDF-formatted forms which enables customers to not only fill them in online, but also to save them along with their input data (a technical first which saves customers from having to spend hundreds of dollars per computer to buy special software to perform this task) and this new capability is now provided free to the public.
Also during the past year, the Commission continued major upgrades, affecting most of the Commission's core functions, including claims processing, scheduling, and health and safety programs. Hearing notices are beginning to be sent by electronic mail to interested parties in hearings, thereby saving staff time and postage expenses.
Established in 1913, the Workers' Compensation Commission in Connecticut administers the workers' compensation laws of the state, with the goal of ensuring that workers injured on the job receive prompt payment of lost work time benefits and attendant medical expenses.
The full annual report can be found on the Workers' Compensation Commission website (a PDF file).
Topics Connecticut
Was this article valuable?
Here are more articles you may enjoy.