A Delaware court recently ruled that an employer can compel a workers' comp claimant to use the company's preferred prescription medication vendor.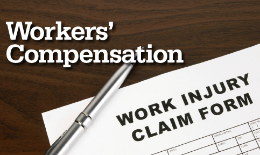 The ruling from the Superior Court of the State of Delaware was issued on August 23, affirming an early decision by the Industrial Accident Board.

The dispute involved the question of whether the claimant in Delaware has a right to procure medical prescriptions from a provider of her choice or whether she must utilize the employer's preferred benefit program contracted with the insurance carrier.

The claimant, Patricia Boone, sustained a work-related lower back injury in 2001 while working for Syab Services/Capitol Nursing. The employer did not contest the treatment prescribed by her doctor.

But the company later sought and received an order from the Delaware Industrial Accident Board to have her prescription filled by its contracted "preferred provider" benefit program known as Express Scripts. Previously, the claimant has been getting her prescriptions filled at her doctor's office.
Under this program, the employer stated, the claimant would bear no additional cost and she would be able to visit any pharmacy to have her prescription filled or mailed to her.
Syab Services/Capitol Nursing explained it is much less expensive to fill the prescriptions with Express Scripts than it is through the claimant's doctor, although the doctor charges the amount set forth in the Delaware fee schedule for the medications.
The employer is not permitted to specify a medical provider for the claimant's medical treatment under 19 Del. C. §§ 2322 and 2323. However, the employer argued that a pharmacy or a prescription medication vendor is not a medical provider under the statute. The company argued that a medical provider and a pharmacy are different, even under the Delaware treatment guidelines.
The Superior Court of the State of Delaware agreed with the employer and ruled that the claimant must obtain all her future prescription medications related to her industrial accident injury through the preferred medication vendor, Express Scripts.
The case is Patricia Boone v. Syab Services/capitol Nursing, C.A. No. K11A-10-003 WLW. The court's decision can be found on the official Delaware State Courts website.
Was this article valuable?
Here are more articles you may enjoy.