New Jersey Gov. Chris Christie announced Monday his administration's plan to offer a mediation program option to Sandy victims who are in dispute with their insurers.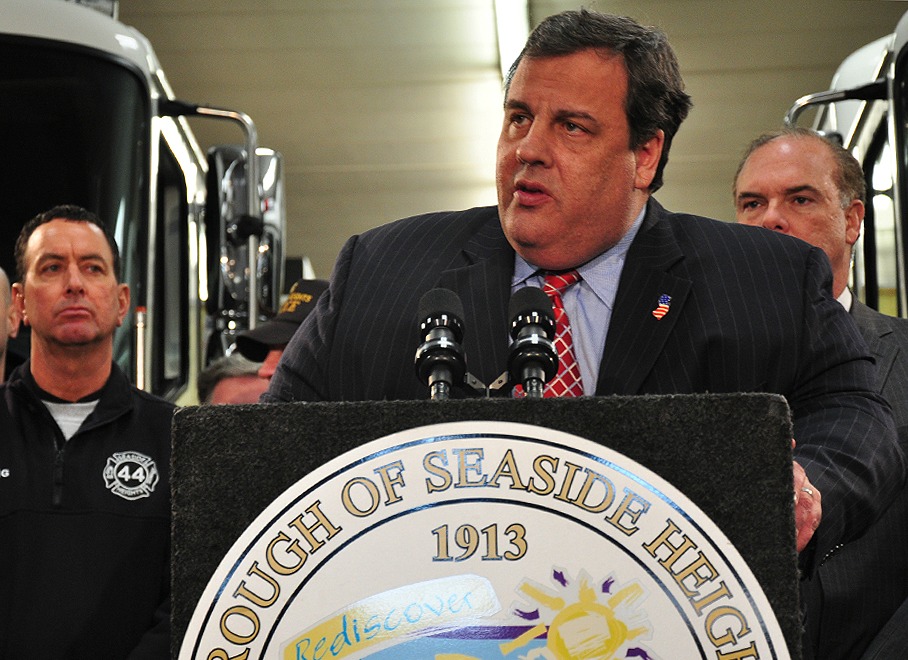 New York Gov. Andrew Cuomo also unveiled a similar program that seeks to expedite the resolution of Sandy insurance disputes.

In a statement Monday, New Jersey Gov. Christie said his administration is working to establish a new mediation process that gives consumers the option to settle disputed cases without resorting to costly and time-consuming lawsuits.

"This process is needed to help alleviate the hardship being experienced by residents whose property was damaged or destroyed by Sandy," Gov. Christie said.

As of Feb. 15, the percentage of claims closed is now 87 percent overall and 91 percent for homeowners, Christie said. "This mediation program is an opportunity to expediently resolve outstanding claims so that residents can continue to rebuild their lives," Christie said.
Christie said the new program will allow property owners to submit homeowner's, automobile and commercial property claims to a mediator who will review the case and assist in settlement discussions.
The mediation program will be available for disputed non-flood Sandy-related claims greater than $1,000 that do not include a reasonable suspicion of fraud and are based on policies in force at the time Sandy made landfall. Insurance carriers will pay for the cost of the mediator.
New Jersey's mediation effort will not include flood insurance claims at the inception of the program because those claims are handled by the National Flood Insurance Program (NFIP) pursuant to federal regulations, according to the statement.
However, the state's Department of Banking and Insurance said regulators are continuing to monitor and assess the viability of adding NFIP participation in certain mediations at a later date.
Under New Jersey's program, state-regulated insurers are required to notify insureds with open or unresolved homeowner's, auto and commercial claims that they can ask for a mediation conference and detailed instructions for filing that request.
Participation by policyholders is completely voluntary. Insurers authorized or admitted to transact business in New Jersey and the New Jersey Insurance Underwriting Association will be required to participate in the mediation program.
Surplus lines insurers and risk retention groups (RRGs) may elect whether or not to participate in the mediation process on a case-by-case basis.
"We know that other states facing the aftermath of weather-related disasters and storms, such as Hurricane Katrina, successfully operated similar mediation programs. New Jersey's program will help rapidly and amicably resolve claims to help residents recover from Sandy," New Jersey's Banking and Insurance Commissioner Ken Kobylowski said in a statement.
New York Establishes Voluntary Mediation Process
Meanwhile, in New York, Gov. Andrew Cuomo also announced a similar mediation program. Cuomo said Monday the state's Department of Financial Services has established a voluntary mediation process for homeowners disputing their insurance claims or dissatisfied with denials of their claims arising from Sandy.
"Mediation offers a speedy, low-cost resolution of insurance claims for homeowners who are unable to reach agreement with their homeowners' insurance companies on claims from Storm Sandy," Cuomo said.
"It is also much less expensive for insurers than litigation, so it's a win for everyone."
New York Superintendent of Financial Services Benjamin Lawsky said most non-flood insurance claims have already been resolved by insurance companies. "But we know from past storms that some claims are difficult to resolve," Lawsky said.
"We also know that after other major storms, mediation was extremely successful in other states. So the Department of Financial Services has issued an emergency regulation directing insurers to offer and pay for voluntary mediation for open and denied insurance claims from Storm Sandy," Lawsky said.
Under the new regulation, homeowners may seek mediation for claims that are disputed or if they disagree with the insurance company's denial of a claim. The mediation program will be administered by the American Arbitration Association pursuant to procedures and standards approved by New York regulators.
The program would handle disputed real and personal property claims — other than those regarding motor vehicle damages — that arose between Oct. 26, 2012 and Nov. 15, 2012 in the counties of Bronx, Kings, Nassau, New York, Orange, Queens, Richmond, Rockland, Suffolk or Westchester. Claims made under the National Flood Insurance Program, which is administered by the federal government, are not eligible.
Under the new regulation, insurers are required to notify their homeowners of the right to mediate eligible claims. Insurers will have to participate in mediations in good faith and foot the bill for the American Arbitration Association's mediation costs.
New York regulators said the mediation is not binding on the homeowner and will not affect the homeowner's other legal rights, such as a right to request an appraisal, the right to file a civil suit, and any other rights provided by law.
The mediation can be conducted face to face, by video conference, or telephone conference — depending upon what is agreed between the insurer and homeowner.
New York regulators said most non-flood insurance claims in the state have already been resolved. As of Feb. 8, insurers representing 90 percent of the market in Sandy-affected areas reported to regulators that, with respect to all claims other than flood, they have received 432,000 claims and had fully resolved 87 percent.
These insurers have paid $3.6 billion of the $4.6 billion that they expect to pay. With regard to New York's residential property insurance, there have been 287,000 claims, and 94 percent have been fully resolved, with carriers paying $1.5 billion of the $1.7 billion that they expect to pay.
N.Y. Regulators: Mediation Programs Were Successful in Other States
In the aftermath of Hurricanes Andrew, Katrina, and Rita, Florida, Mississippi and Louisiana instituted nonbinding mediation programs, administered by the American Arbitration Association. These programs were designed to bring prompt closure to disputed insurance claims.
New York regulators stated that both consumers and insurers have found these programs beneficial.
After Hurricane Andrew, a program sponsored by the Florida Department of Insurance handled 2,400 claims and achieved a settlement rate of 92 percent. In Louisiana, 15,000 cases were filed after Katrina, with a settlement rate of 74 percent. In Mississippi, 5,000 cases yielded settlements 82 percent of the time, New York regulators said.
Was this article valuable?
Here are more articles you may enjoy.