A.I.M. Mutual Insurance Companies has promoted Mike Standing to be the company's new president, effective June 1.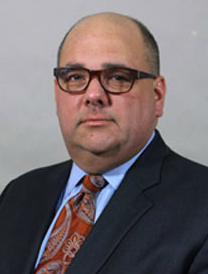 Standing joined A.I.M Mutual as vice president in August 2012, with a focus on market and product development as well as broad-based project management. Previously, he was with Guy Carpenter & Company, where he was senior vice president – account executive and a member of the workers compensation specialty practice for nine years.

Standing has more than 25 years of property and casualty experience, having been vice president of the casualty divisions of Munich Reinsurance Company and Zurich Reinsurance North America in addition to treaty reinsurance broker for Sedgwick Re.

Previously, A.I.M. Mutual CEO and Chairman John Myers has also held the role of president. Myers will now be CEO and executive chairman. In addition to his overall accountability for A.I.M. Mutual, Myers will continue to be responsible for claims and administrative oversight. Myers joined A.I.M. Mutual in 1995 as president and CEO and added the chairman's role in 2011.

The A.I.M. Mutual Insurance Companies provide workers compensation coverage for 16,000 employers throughout Massachusetts and New Hampshire.
Topics Massachusetts
Was this article valuable?
Here are more articles you may enjoy.