Erie Insurance announced Monday that beginning this summer, the company will begin development of several properties that it recently bought near its headquarters in downtown Erie, Pennsylvania.
The plan includes building a technical learning center for claims training and revitalizing the Pennsylvania National Guard Armory and C.F. Adams buildings.
Development plans call for:
• Building a 52,000 square foot training center. The Erie Insurance Technical Learning Center will provide hands-on claims training experience and include a two-story house with an attic and basement, sprinkler display and building material displays.
• Historical restoration of the 100-year-old C.F. Adams Building, which formerly housed the Achievement Center and was Erie Insurance's first "owned" headquarters, into the Erie Insurance Heritage Center. The Center will reflect the company's history and the contributions of co-founder H.O. Hirt who led the company for its first 50 years.
• Restoring and transforming the 93-year-old Pennsylvania National Guard Armory into office space for Erie employees, extending the Erie Insurance campus footprint.
Construction on all of the buildings will begin at different times throughout 2013 and end in 2014, the company said.
"For years, we've outsourced our annual claims training to third-party vendors and each one has a different style when it comes to claims adjusting," explained Chip Dufala, executive vice president of services at Erie Insurance. "By building a dedicated training space in downtown Erie, we can keep the learning in house and ensure a consistent delivery of ERIE's claims curriculum and customer service."
"Erie Insurance has a rich history including a number of historical artifacts we would like to display which illustrate our evolution as the only Erie-based business listed on the FORTUNE 500. By context, they also tell the story of this community," said Chairman of the Board Tom Hagen.
"Our work to simultaneously preserve and further develop the neighborhood around our Home Office shows that companies can provide for the needs of a modern business while respecting and honoring the history of a community," Hagen said.
The company said the new training facility will be LEED certified, an internationally recognized green certification system that verifies a building was designed and built to improve efficiency, including energy and water efficiency, CO2 emissions, and improved indoor environmental quality.
Source: Erie Insurance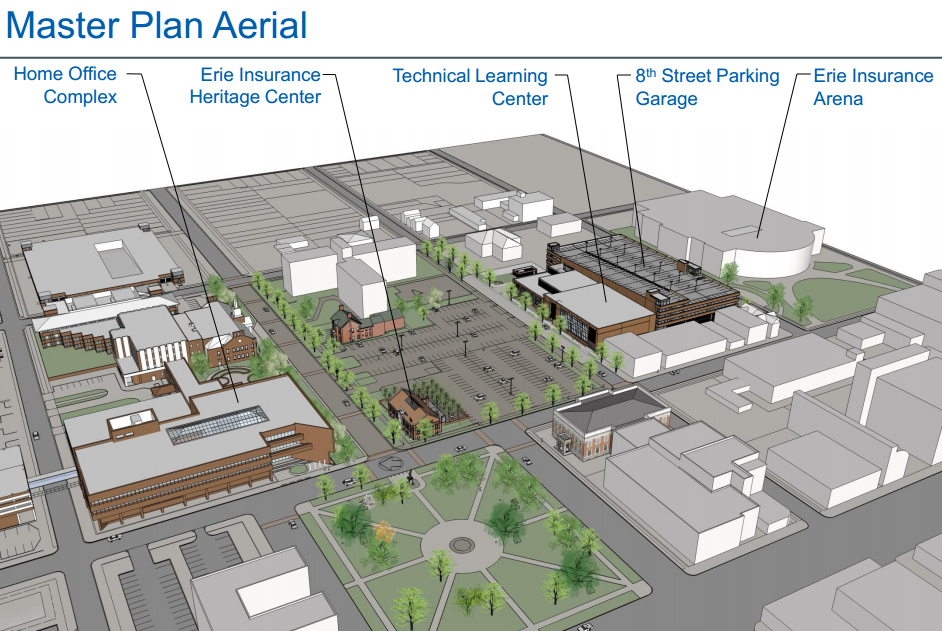 Was this article valuable?
Here are more articles you may enjoy.