Acadia Insurance, a Westbrook, Maine-based subsidiary of W. R. Berkley Corp., announced two appointments in its specialty marine unit.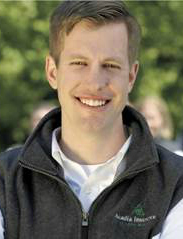 Acadia Insurance said Mark Groenheide will assume the role of assistant vice president, specialty marine. In his new role, he will be responsible for leading the specialty marine unit for overall growth and profitability. The specialty marine unit provides both inland and ocean marine insurance products to Acadia agents throughout the Northeast.

Groenheide first joined Acadia as director of marine in 2010. Prior to Acadia, he was with the Hanover Insurance Group as a marine specialist before moving to the ACE Group and working as a senior inland marine underwriter for its global property division.

In addition, J. Barry May will transition to technical underwriting director. In this role, he will support Groenheide, with specific responsibility for compliance with underwriting standards and procedures, and loss and production analysis.
May joined Acadia as vice president, specialty marine in 2007. During his 30 years in property/casualty insurance, he held senior management positions with Hanover Insurance Company, Allmerica Property Casualty Insurance Group and Global Insurance Network Inc.
Acadia Insurance Group offers commercial and specialty property/casualty insurance coverages through independent insurance agents with local offices in Connecticut, Maine, Massachusetts, New Hampshire, New York and Vermont.
Topics Maine
Was this article valuable?
Here are more articles you may enjoy.