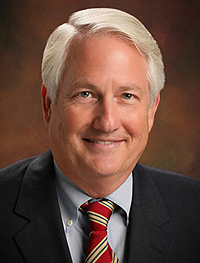 Maryland's Republican Gov.-elect Larry Hogan has named Al Redmer, Jr. to be the state's insurance commissioner.

Hogan made the announcement Tuesday at a press conference. Redmer held Maryland's insurance commissioner post from 2003 to 2005 during then-Gov. Bob Ehrlich's administration.

"I am humbled by Governor-elect Hogan's decision to appoint me as Maryland's Insurance Commissioner. Our objective will be to provide robust consumer protection, while improving the competitive environment in our state," Redmer said in a statement provided to Insurance Journal.
Redmer is currently president of Redmer Insurance Group LLC, an insurance brokerage firm in Baltimore. He has also served as partner and president of Landmark Insurance & Financial Group and as CEO of Coventry Health Care of Delaware Inc., a publicly traded managed care organization. Redmer was a member of the Maryland House of Delegates from 1991 to 2003.
It was announced last week that Maryland's current insurance commissioner, Therese M. Goldsmith, would step down from the post when Hogan assumes the governor's office on Jan. 21. Goldsmith was named to the post for a four-year term in 2011 by outgoing Democratic Gov. Martin O'Malley.
Was this article valuable?
Here are more articles you may enjoy.