The Maryland Automobile Insurance Fund, a state-created entity that provides auto insurance to motorists who can't get private-market coverage, announced a new advertising campaign, a rebrand and its headquarters relocation to Baltimore from Annapolis.
The Maryland Automobile Insurance Fund said that in future rebranding and marketing campaigns, it would drop the word "Fund" and refer to itself as "Maryland Auto Insurance" or "Maryland Auto" to shed the myth that it operates on Maryland tax dollars.
"We believe Maryland Auto Insurance, or simply Maryland Auto, is a more accurate representation of our business model and mission to improve the state's uninsured motorist crisis," a Maryland Auto spokesperson said.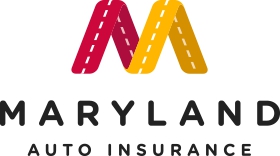 "So, we have not changed our name, just shortened the way we refer to our organization and we have stopped using the acronym 'MAIF' which, according to our research, carries a negative connotation," the spokesperson said.
"For the same reason, we prefer not to use the term 'insurer of last resort'; although it is technically accurate, it has a negative tone. The goal of the overall rebrand is to make consumers aware of what we offer and eliminate the negative perception around being insured with us. We offer protection to those who need it and can't get it elsewhere; there's nothing negative in that."
Maryland Auto said its rebrand includes an integrated marketing campaign to amplify awareness of the organization and educate Maryland residents and producers about the benefits of its insurance offerings. The organization will continue to sell insurance policies through its network of more than 1,400 agents.
The rebrand includes an updated logo, a new website, radio and TV spots, billboards and web banners. The campaign's messaging seeks to raise awareness of the importance and availability of auto insurance for all Maryland drivers.
Additionally, Maryland Auto said it recently relocated its Annapolis headquarters to Baltimore's McHenry Row to give its 230-person workforce an energizing and collaborative work atmosphere, convenient access to amenities and a healthy work/life/play environment.
Maryland Auto said it's a law that all drivers must carry auto insurance, and yet thousands of Maryland drivers are ineligible for standard insurance each year due to lapses in coverage, and issues with credit history or driving record. Maryland Auto estimates that there are some 400,000 uninsured vehicles on Maryland roads.
"Since 1972, Maryland Auto has been helping Marylanders through tough times, and we're proud of our unique mission to guarantee all Marylanders access to auto insurance," said Kent Krabbe, executive director of Maryland Auto. "The goal of our brand reinvigoration is to communicate the necessity of coverage and to let all Maryland drivers know Maryland Auto won't turn them away as long as they have a valid driver's license."
Was this article valuable?
Here are more articles you may enjoy.