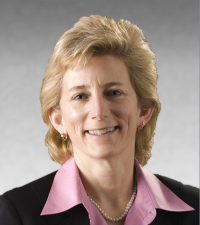 Hub International New England LLC, a division of Hub International Limited, has hired Mim Minichiello as president of the New England Employee Benefits Practice.

Minichiello will focus on providing leadership and implementing employee benefit initiatives across the New England region, building and expanding the firm's offerings and working to support producers. She will be based in Hub International New England's Wilmington, Massachusetts, office.
Most recently, Minichiello was chief operating officer of the employee benefits division at EBS Capstone in Newton, Massachusetts. Prior to this position, she was vice president of Sales and Client Services with Tufts Health Plan. Minichiello has over 20 years of experience in the insurance industry.
Hub International New England has approximately 480 employees working in 20 locations across New England. It offers property and casualty, personal insurance and employee benefits programs for businesses and individuals for clients throughout New England.
Was this article valuable?
Here are more articles you may enjoy.