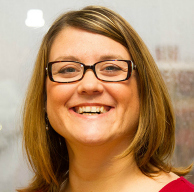 The MEMIC Group, a workers' compensation specialty insurer based in Portland, Maine, has promoted Robyn Jackson to director of claim operations.

In this new role, Jackson will oversee all key areas of the Claim Department's workflow, system and data needs.

Jackson joined the MEMIC claim team in 2005 as a compensation specialist and was promoted to unit manager of operation support in 2006. Jackson represents MEMIC on the State of Maine Workers' Compensation Board Electronic Data Interchange (EDI) Committee and is a participant in the International Association of Industrial Accident Boards and Commissions (IAIABC).
The MEMIC Group includes MEMIC Indemnity Company, MEMIC Casualty Company, and parent company Maine Employers' Mutual Insurance Company. As a super-regional workers' compensation specialty insurer, The MEMIC Group holds licenses to write workers' compensation in 46 states plus the District of Columbia. The group insures more than 20,000 employers and their estimated 300,000 employees, and holds more than $1 billion in assets.
Was this article valuable?
Here are more articles you may enjoy.