Hamilton USA, the Princeton, N.J., based U.S. insurance arm of Hamilton Insurance Group, a Bermuda-based holding company for property and casualty insurance and reinsurance operations in Bermuda, the U.S. and at Lloyd's, has appointed Michael Garceau to chief operating officer.
Garceau will join Hamilton USA on October 17 and will report to CEO Seraina Macia. In his new role, he will be responsible for the platform's operations, IT and finance functions.
With more than 25 years of experience in the insurance industry, Garceau's most recent position was chief operating officer of the Europe, Middle East and Africa Region at AIG.
Prior to AIG, Garceau was with XL Group from 2010 to 2015. His latest role at XL was chief financial officer for global insurance, in which he led all aspects of finance across XL Group's global insurance segment.
Prior to that, Garceau served as managing director and COO of XL North America P&C. Before joining XL, he held increasingly senior positions at Zurich North America and Chubb Limited.
Source: Hamilton USA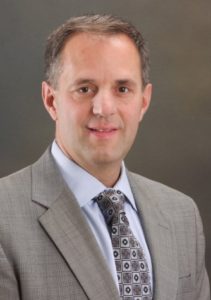 Was this article valuable?
Here are more articles you may enjoy.