The Hartford is working to educate college students about opportunities in the insurance industry while helping to make the transition from college to an insurance career an easier one.
This initiative comes through its recent partnership with the Connecticut Department of Labor, the Arizona Department of Economic Security and local community colleges to launch an insurance apprenticeship program.
The program serves as the first U.S.-based registered insurance apprenticeship program, which was signed at a ceremony at the U.S. Department of Labor on Nov. 17, 2016. Through current partnerships and others in development, The Hartford plans to onboard 200 apprentices by 2020.
"The program allows The Hartford to engage potential talent in claims early in their college careers, helping to build awareness of insurance as a great career path," said John Kinney, The Hartford's chief claims officer.
We have expectations that the program will flourish, allowing us to grow in other parts of the country.
The apprenticeship program offers an insurance-specific curriculum, paid on-the-job training and mentoring to equip students for customer-facing roles in The Hartford's claims operation. It is registered with the U.S. Department of Labor, which provides tuition assistance for participating students through its American Apprenticeship Grant Initiative.
The program was initially launched in partnership with two colleges – Capital Community College in Hartford, Conn., and Rio Salado College in metro Phoenix, Ariz.
"The Hartford took a tremendous lead on this effort by seeing the value in apprenticeships and doing what was necessary to get the program approved on a federal level," said Dr. Linda Guzzo, dean of the School of Workforce and Continuing Education at Capital Community College. "They had looked at what Zurich had done in the past and said there's no reason why a U.S. company can't do the same with an apprenticeship program."
Students involved in the program will complete 61 credit hours of college coursework and 2,400 hours of paid on-the-job-training at The Hartford claims center in Windsor, Conn., or in Phoenix. The curriculum includes courses in insurance-specific topics as well as critical thinking, business analytics and communications.
Graduates will earn registered apprenticeship credentials, and when they become full-time employees of The Hartford, they will be eligible for additional tuition reimbursement to complete their bachelor's degree.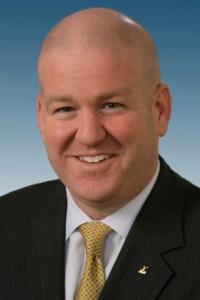 This serves to not only help The Hartford recruit and retain skilled claims professionals outside of the traditional college track, but also to help students gain education, training and a full-time position within the company, Kinney said.
"We are always looking for ways to identify, recruit and develop a wide array of talent," he explained. "We know significant, diverse talent already exists in community colleges."
Rio Salado and Capital Community College were chosen as early partners because they understood the advantages of an apprenticeship program in their city and at their schools, he said.
"Capital Community College is close to our headquarters, and Rio Salado is a great partner that already has an insurance-studies curriculum," Kinney added.
Rio Salado College
Rick Kemp, dean of instruction and partnerships at Rio Salado College, said the school is on track for having up to 10 students to start the apprenticeship program in August.
"Our hope would be starting next year to have 10 to 20 students," Kemp said.
He said most of the students set to be involved in the apprenticeship program are reentry students looking to retool their lives and careers. The typical student is roughly 29 years old with some work experience.
"These are folks who are re-careering," Kemp stated.
The courses required for the apprenticeship program are: GBS157 Insurance Industry Profession; GBS263 Personal Insurance; GBS258 Property and Liability Insurance; GBS265 Claim Handling Principles and Practices; GBS266 Auto Claim Practices.
The school is working with The Hartford to bring on two adjunct faculty from the carrier as instructors to teach the five courses.
"This is being done so that specific Hartford examples and context can be provided to supplement the courses," Kemp said.
The school last year launched an associate of applied science in insurance studies, which isn't a required track for those wanting to qualify for the apprenticeship program.
The AA consists of a core of 18 credits. Beside general education and specific insurance-related courses, other courses include accounting, business communications, financial planning and marketing courses.
There are currently 25 students enrolled in the AA program.
"We're just getting underway," Kemp said.
He said time and resources are just now being spent on both the AA program and the apprenticeship program, and those efforts have begun with a local and focused outreach. However, he hopes to step up and eventually broaden those efforts.
"Right now, our outreach is very localized," Kemp added.
With this expansion of apprenticeship training into the professional world, Kemp said he hopes to help break the paradigm of higher education apprenticeship programs involving only trade-related career paths.
Capital Community College
This strategy is one being implemented at Capital Community College as well, which officially welcomed The Hartford's first class of insurance apprentices during an event taking place at the college at the end of May.
"Apprenticeships are being viewed differently than they have been viewed in the past," Guzzo said. "Traditionally, they've been more for trades. Now, they're being looked at as an option for jobs such as those in the insurance industry."
Students in the program at Capital Community College are required to be in a business administration, two-year degree program and be one year away from completion of their associate's degree, Guzzo said. They are required to have a 3.0 GPA, and as part of application process, they have to write an essay and have letters of recommendation from faculty. They also have to go through a college interview and be interviewed by The Hartford before selections are made.
"It's a pretty intense process to be accepted into the program because the commitment is also very rigorous, so we want to be sure we have the right match of students for the job," Guzzo stated. "It is part of the community college's mission to assist our businesses and residents of the state. Part of that is to create a pipeline of a highly skilled workforce to support economic growth, so that is the reason we have gotten into this. It's really just at the heart of what we do."
This first group of students will complete the program in May 2018, Guzzo said. They will receive the Hartford-specific customer service training, which is a five week program, and they will also be taking courses with the college on ethics, P&C insurance, liability, auto claims, claims management and personal insurance.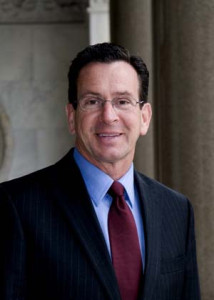 "This new program is an innovative way to develop Connecticut's insurance talent and provide promising careers for our residents," said Connecticut Governor Dannel P. Malloy in prepared remarks. "It supports our communities and helps the state expand into non-traditional apprenticeships to help grow our major industry sectors."
Connecticut Department of Labor Commissioner Scott D. Jackson echoed Malloy's enthusiasm in an emailed statement to Insurance Journal, adding: "By creating new pathways to educational opportunities and well-paying jobs for our residents, we are also helping to build a skilled workforce for Connecticut companies."
Future Outlook
Although The Hartford is focusing its efforts solely in Connecticut and Arizona while the program is still newly launched, it expects that the program will expand in the future, Kinney said.
"The Hartford's claim organization has conceived and piloted this concept to fill entry-level customer-facing roles," he said. "Over time, it's possible other departments at The Hartford may consider creating apprentice positions as well. We have expectations that the program will flourish, allowing us to grow in other parts of the country."
Additionally, Capital Community College plans to offer the apprenticeship program at a much larger scale in the future and make it available to other companies beyond The Hartford, Guzzo said.
The college is in the process of designing a claims simulation training center, which it hopes to complete by the fall, as well as develop a credit insurance certificate program so students will be able to earn additional college credit.
"As part of the apprenticeship right now, we've been focused on new hires," Guzzo said. "In the future, we'll also be able to do the apprenticeship for incumbent workers. So if employers have individuals that they want to have become apprentices and be trained to move into other roles in the company, we'll be branching into that as well. We have a lot of things on the horizon following this initial launch."
Willie Higgins, apprenticeship program lead coordinator for the Arizona Department of Economic Security, said it is also working to expand the apprenticeship program in Arizona and is in ongoing talks with a major carrier.
"We will be in talks with creating an apprenticeship program for State Farm," Higgins said. "We're looking forward to expanding it."
He said the deal with State Farm is still in the works, and he had no timeline for a deal to be worked out.
The apprenticeship program is registered through the Department of Labor and the Arizona Department of Economic Security, which means apprentices will have nationally recognized certification upon completion of the program, he said.
"We recruit people for employers," Higgins said. "Some people are just not aware that these opportunities exist."
He was referring not only to apprenticeship opportunities in general, but opportunities available in the insurance industry, which he would like to introduce to not only continuing education college students but high school students just coming into college as well.
As apprenticeships can help these students gain a foot in the door with the insurance industry early on, Kemp added that he sees the potential for programs like this to become more common.
"I see this as being the future," Kemp said. "Apprenticeships have been a highly successful model, and I think there's great potential for expansion into this area. Bottom line for us in higher education is we want our students to get jobs and that's what our students do."
Was this article valuable?
Here are more articles you may enjoy.