Robert Connolly has been named chairman of Lockton Northeast, succeeding Michael Calabrese, who will continue to serve as vice chairman of Lockton's Northeast operations.
Connolly has been the president of Lockton's Washington, D.C., office since its founding in 2005. In his expanded leadership role, Connolly will oversee Lockton's Northeast offices in Washington, New York City, Boston, Hartford and Philadelphia.
Before his career at Lockton, Connolly was a managing director at Marsh & McLennan. With more than 25 years of experience, he is an expert in risk financing, professional liability, cyber, directors and officers liability and mergers and acquisitions.
He will continue to be based in Lockton's Washington, D.C., office in his new role.
Lockton is the world's largest privately held, independent insurance broker and has more than 250 associates in its Northeast operations. It provides a range of risk management, employee benefits and retirement services consulting to corporate clients.
Source: Lockton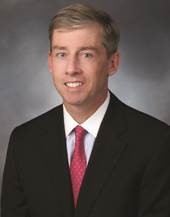 Was this article valuable?
Here are more articles you may enjoy.