Hospitality​ ​Insurance​ ​Group​ ​has ​named​ ​Richard​ ​E. Welch ​Jr.​ ​as​ ​its​ ​new​ ​president​ ​and CEO.​ ​He​ ​will​ ​assume​ ​responsibilities​ ​in January​ ​2018​ ​and​ ​will​ ​succeed​ ​John​ ​W.​ ​Tympanick,​ ​who recently​ ​announced​ ​his​ ​retirement​ ​after​ ​26​ ​years​ ​of service​ ​with​ ​the​ ​company.
Welch​ ​brings​ ​decades​ ​of​ ​property​ ​and​ ​casualty​ ​insurance experience​ ​to​ ​Hospitality​ ​Insurance​ ​Group.​ ​Previously,​ ​he was​ ​the​ ​vice​ ​president​ ​of​ ​corporate​ planning​ ​for​ ​The Concord​ ​Group​ ​of​ ​​ ​Insurance​ ​Companies​ ​in​ ​Concord, N.H.,​ ​the​ ​founder​ ​and​ ​principal​ ​of​ ​REW Insurance​ ​Consulting​ ​Services​ ​and​ ​the president​ ​and​ ​CEO​ ​of the​ ​Premier​ ​Insurance​ ​Company​ ​of​ ​Massachusetts.
He ​brings​ ​with​ ​him​ ​a​​ ​track​ ​record​ ​in​ ​directing insurance​ ​operations​ ​and​ ​has​​ ​skills​ ​in ​financial​ ​management​ ​and​ ​strategic​ ​planning. He​ ​is​ ​a​ ​former​ ​member​ ​and​ ​chairman​ ​of the​ ​CAR​ ​Actuarial​ ​Committee,​ ​Massachusetts​ ​Property Insurance​ ​Underwriting​ ​Association​ ​and​ ​Center​ ​for Industrial​ ​Mathematics​ ​and​ ​Statistics​ ​at​ ​Worcester Polytechnic​ ​Institute.​ ​He​ ​also​ ​served​ ​on​ ​the​ ​board​ ​of directors​ ​at​ ​Premier​ ​Insurance​ ​Co.​ ​of​ ​Massachusetts,​ ​First​ ​Floridian​ ​Auto​ ​and​ ​Home​ ​Insurance​ ​Company and​ ​First​ ​Trenton​ ​Indemnity​ ​Company.​ ​​
Hospitality​ ​Insurance​ ​Group​ is headquartered in Southborough, Mass., and ​provides​ ​commercial​ ​insurance​ ​coverage​ ​to​ ​businesses located​ ​in​ ​Connecticut,​ ​Massachusetts,​ ​New​ ​Hampshire,​ ​North​ ​Carolina,​ ​Pennsylvania, Rhode​ ​Island​ ​and​ ​Vermont​ ​via​ ​the​ ​independent​ ​agency​ ​system.​ ​
The​ ​company​ ​offers commercial​ ​property,​​ ​​general​ ​liability​,​ ​​liquor​ ​liability​​ ​​and​ ​excess​ ​policies​ ​to​ ​owners​ ​of establishments​ ​that​ ​serve​ ​or​ ​sell​ ​liquor,​ ​including​ ​bars,​ ​taverns,​ ​restaurants,​ ​social clubs​ ​and​ ​liquor​ ​stores,​ ​as​ ​well​ ​as​ ​caterers​ ​and​ ​other​ ​qualified​ ​businesses.​ ​
Source: Hospitality Insurance Group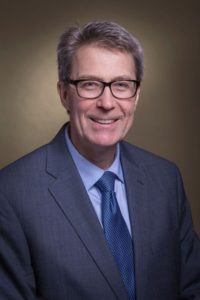 Was this article valuable?
Here are more articles you may enjoy.