Workers' compensation specialist The MEMIC Group has announced the promotion of Adelin Vinas to the position of claims director of the Atlantic region, which includes MEMIC's Florida, Virginia, Pennsylvania and New Jersey offices.
Vinas began her career in the claims industry in 2005 with Liberty Mutual in Tampa, Fla., and has several years of management experience with a professional employer organization, a large third-party administrator and a national insurance carrier overseeing claims in both guaranteed cost and high deductible programs. She joined MEMIC in 2016 as a regional claim manager.
The MEMIC Group includes MEMIC Indemnity Company, MEMIC Casualty Company, and parent company Maine Employers' Mutual Insurance Company. As a super-regional workers' compensation specialty insurer, The MEMIC Group holds licenses to write workers' compensation across the country. The group maintains offices in Manchester, N.H.; Glastonbury, Conn.; Albany, N.Y.; Weehawken, N.J.; West Conshohocken, Penn.; Tysons Corner, Va.; and Tampa, Fla.; in addition to its headquarters in Portland, Maine.
Source: The MEMIC Group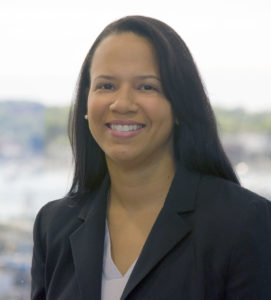 Topics Claims Workers' Compensation
Was this article valuable?
Here are more articles you may enjoy.