The Arbella Insurance Group, a Quincy, Mass.-based regional property and casualty insurance company, has appointed Karin Martin to assistant vice president in its contact centers.
Reporting to Janet Corcoran, executive vice president and chief operating officer, Martin will oversee the Customer Service and Arbella Service Center units. Additionally, Martin will be responsible for the processes, protocols, metrics and standards across all enterprise contact centers.
Martin began her career at Arbella in 1992. She previously served as director of customer service and commercial lines operations, leading multiple areas including policy administration and customer service.
Before that role, Martin served as director of personal lines operations and customer service. Her responsibilities included driving a customer-centric operation to support internal customers and building several service-oriented teams.
Established in 1988, the Arbella Insurance Group provides personal and business insurance in Massachusetts and Connecticut and business insurance in Rhode Island and New Hampshire.
Source: The Arbella Insurance Group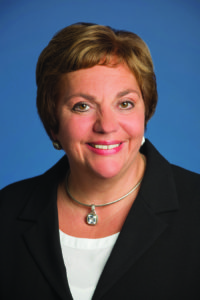 Topics Massachusetts Customer Experience
Was this article valuable?
Here are more articles you may enjoy.