New Jersey Governor Phil Murphy has named Marlene Caride acting commissioner of the New Jersey Department of Banking and Insurance (DOBI), effective January 16, 2018.
In this new role, Caride oversees New Jersey's insurance, banking and real estate industries. She succeeds former Commissioner Richard J. Badolato, who previously served as commissioner since being named to the post in June 2015 and sworn in a year later on June 2016.
In January of this year, Newark, N.J.-based law firm Walsh Pizzi O'Reilly Falanga LLP announced that Badolato has joined the firm to lead its newly created insurance practice.
Walsh Pizzi O'Reilly Falanga LLP was formed in May 2016 when 18 attorneys came together to form a majority women-owned law firm, according to a company press release. Its new insurance practice provides insurance and healthcare regulatory and enforcement advice and handles insurance coverage disputes and counseling as well as related defense work, the release said.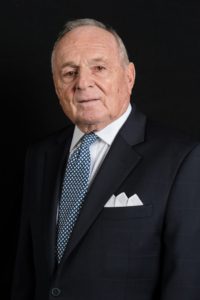 In his new role, Badolato also collaborates with the firm's Financial Services & Risk Management practice, through which founding partner Stephen V. Falanga leads a team representing clients in the banking and financial services sector, the release stated.
Following Badolato's departure, Caride will serve as acting commissioner until confirmed by the New Jersey State Senate, according to a DOBI spokesperson. Peter Hartt is also serving the department in his current role as Insurance Division Director, the spokesperson added.
Prior to joining the department, Caride was a member of the New Jersey General Assembly representing the 36th Legislative District. During her three terms in the assembly, Caride served on the Assembly Financial Institutions and Insurance Committee, the Assembly Appropriations Committee and the New Jersey Legislative Select Committee on Investigation. She also chaired the Assembly Education Committee and was vice-chair of the Assembly Transportation and Independent Authorities Committee.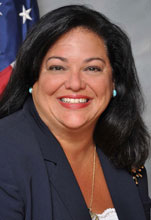 Before that, Caride served as a partner in the Union City, N.J.-based law firm Gonzalez & Caride. Additionally, she previously served as the municipal prosecutor for the Ridgefield Municipal Court and a zoning board attorney for the municipalities of South Hackensack and Saddle Brook, N.J.
Earlier in her career, Caride was a legal counselor to the West New York Parking Authority and an ABC prosecutor for the City of West New York. She also served as a special civil part mediator for the Hudson County Superior Court Law Division.
Topics New Jersey
Was this article valuable?
Here are more articles you may enjoy.